DENGKIL – Ten members of the Kolej Siswa Jaya Student Committee (JKMKSJ),  Universiti Teknologi Malaysia (UTM) volunteered in a recent CSR programme via the introduction to STEM-based Fun Learning Toy Library (FLTL) Model in conjunction with the Sincerely Setia Volunteer Weekend on 18th of March 2023 at Kampung Orang Asli Bukit Tampoi and Kampung Orang Asli Kolam Air Bakong.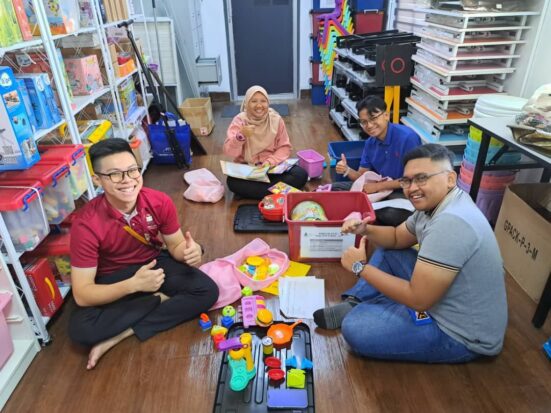 The Sincerely Setia Volunteer Weekend, which was organised by SP Setia Foundation and co-operated with Jabatan Kemajuan Orang Asli with support from the Institute of Engineering Malaysia, aimed to introduce the STEM-based Fun Learning Toy Library (FLTL) Model for orang Asli preschool students align with the recent motto of UTM which is 'Innovating Solutions' by doing a different approach to educate preschool students, especially those in the rural areas towards Science Technology Engineering and Mathematics (STEM). Gracing the event was Dato' Zuraidah binti Atan, the Chairman and Independent Non-Executive Director of SP Setia Foundation.
During this event, UTM volunteers exposed the preschool students toward STEM using toys provided by the university. The fun learning activity includes teaching them a STEM-related toy and sharing knowledge on future careers based on their interest while playing with the toys. This also helps to give them a good perspective on the school to overcome the major problem in Sekolah Kebangsaan Bukit Tampoi (A), Dengkil, which recorded poor attendance among their students.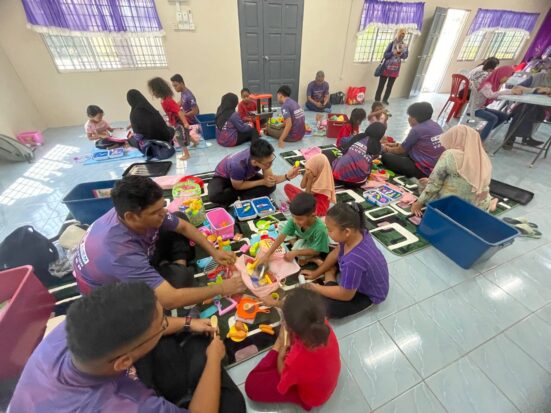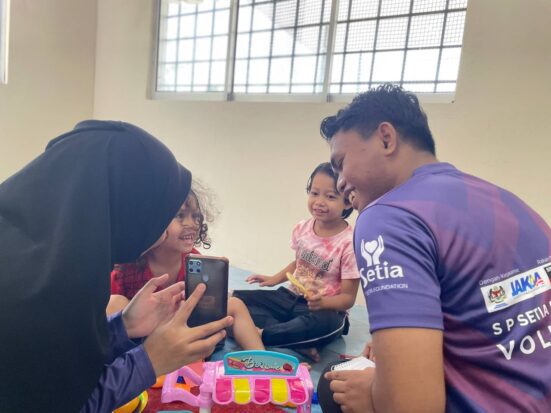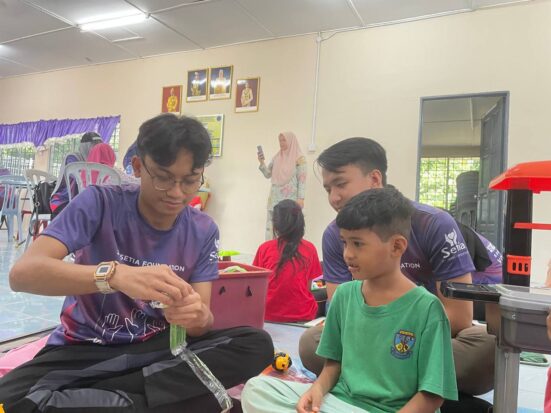 Overall, it has been a thoroughly enjoyable experience for UTM student volunteers, and the atmosphere felt on that day was a feeling of unity among students and volunteers. Through these efforts, UTM hopes to not only leave a positive impact on the communities but also to foster a greater sense of educating all people regarding their ethics towards knowledge, especially STEM. UTM would also like to express its heartfelt gratitude to the Institute of Engineering Malaysia for allowing UTM students to participate in this special and meaningful event.