Sajid Shah, a Software Engineering student at the Faculty of Computing, Universiti Teknologi Malaysia, has shared his incredible fasting experience during the holy month of Ramadan in Malaysia. Having done it for the fourth time, he can confidently say it has been an awe-inspiring journey. Ramadan in Malaysia is a time of vibrant celebration and festivity engulfing the country in its unique charm.
One of the highlights of Ramadan in Malaysia is the bustling Ramadan bazaar. Sajid describes how the streets come alive with colourful lights and decorations as vendors and shopkeepers set up stalls selling a wide array of mouth-watering traditional dishes, snacks, and other items. The bazaars attract people from all over the country, making it a captivating way to immerse oneself in Malaysia's rich culture and cuisine.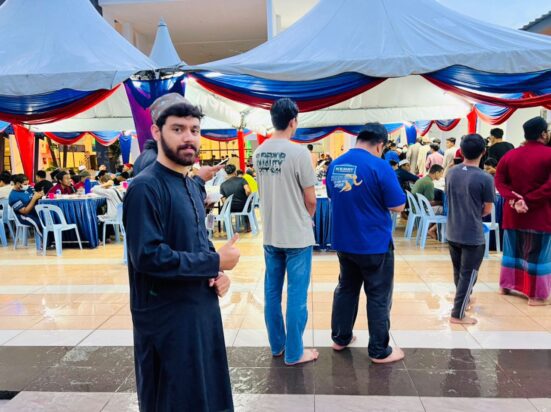 Another heartwarming aspect of Ramadan in Malaysia is the spirit of generosity that is evident in the free food provided in every mosque. Sajid mentions that every night during Ramadan, mosques in Malaysia open their doors to anyone who wants to break their fast, including those who may not have enough money to buy food. This act of kindness extends even to non-Muslims, showcasing the inclusive and hospitable nature of the Malaysian people.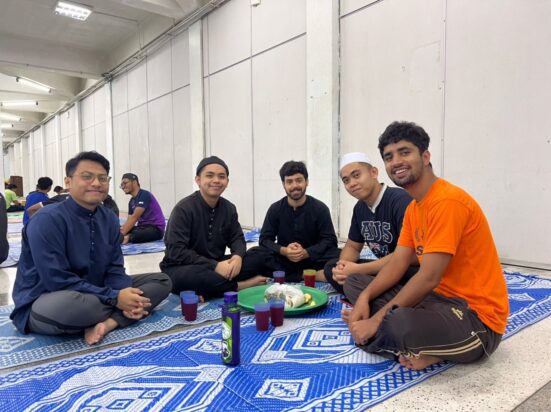 Sajid with his local friends at the mosque
As an international student at UTM, Sajid is particularly touched by the gesture of the mosques providing free food for students like him. He expresses his gratitude for the appreciation shown towards the hard work put in by international students. It is a heartwarming testament to the care and consideration extended to foreigners and international students during Ramadan in Malaysia.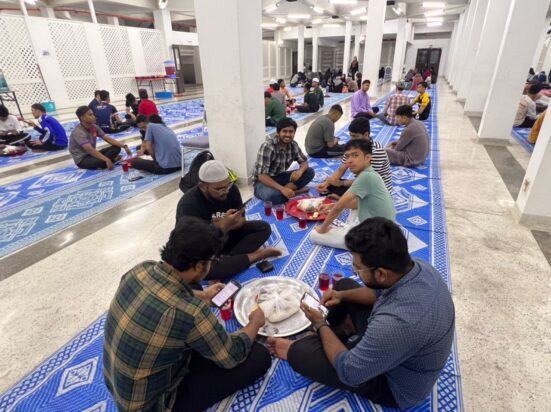 Other international students who joined iftar in mosque
In conclusion, Sajid  emphasizes that his fasting experience during Malaysia's Ramadan has been remarkable. The kindness and warmth of the Malaysian people, the vibrancy of the Ramadan bazaars, and the generosity of the free food provided by mosques all contribute to an unforgettable experience. He expresses his sincere gratitude for the opportunity to partake in this cherished tradition of fasting during Ramadan in Malaysia.