In today's world, energy management has become an essential aspect of our lives. With an increasing demand for energy and limited resources, finding  ways to optimize energy use and reduce waste is crucial. To address this challenge, the Centre of Electrical Energy Systems (CEES) organized Short Course on Efficient Energy Management in Commercial and Industrial Buildings (EEM23) on February 22nd and 23rd at The Everly Putrajaya.
The course was designed to provide participants with hands-on experience in various energy audit equipment and enhance their understanding of methods that can be implemented to improve energy efficiency in commercial and industrial buildings. The attendees were a mix of 13 participants from the industrial and education sectors, with most attendees being Registered Electrical Energy Managers (REEM) certified under the Energy Commission. The course provided eight Continuous Development Program (CDP) credits from the Energy Commission, making it a valuable experience for all attendees.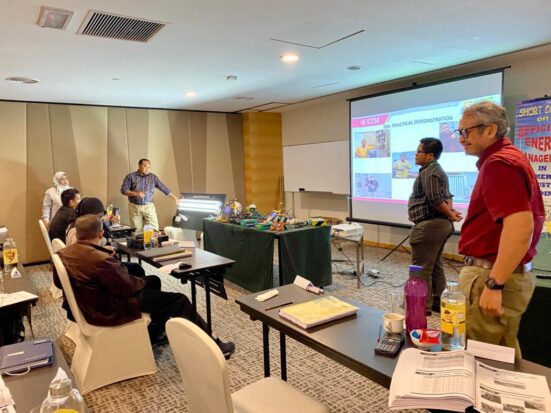 The course speakers were a team of highly experienced professionals and researchers from CEES, including Prof. Ir. Dr Mohammad Yusri Hassan, Assoc. Prof. Ir. Dr. Hayati Abdullah, Assoc. Prof. Ir. Ts. Dr Dalila Mat Said, and Assoc. Prof. Ts. Dr Norzanah Rosmin. The course covered a wide range of topics related to efficient energy management in commercial and industrial buildings, including energy audits, energy conservation measures, lighting system optimization, air conditioning system optimization, and renewable energy sources. The course also provided practical, hands-on experience using various energy audit equipment, such as infrared cameras, power quality analyzers, and light meters. The session was facilitated by an experienced assistant engineer from CEES, Mr Mohd Hafis Ramli.
Mr Mohd Hefney Mohd Saibon from Kimberly-Clark Products (M) Sdn. Bhd. praised EEM23 as a good platform for knowledge and experience sharing among industry professionals and academicians. Many participants expressed their eagerness to apply the comprehensive range of skills and knowledge they have gained from the course to their energy management work.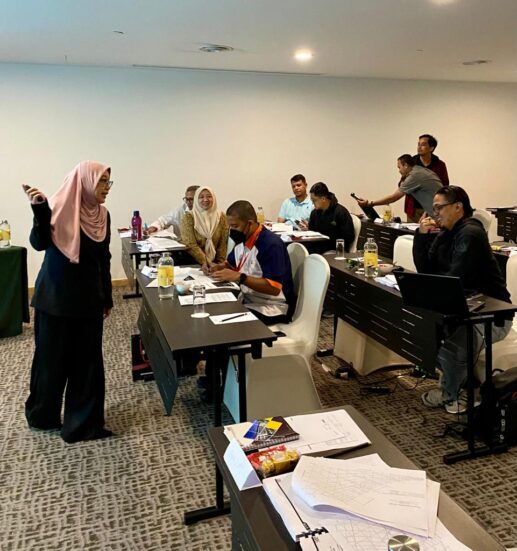 Dr Suhairi Rizuan Che Ahmad from Universiti Kuala Lumpur – British Malaysian Institute (UniKL BMI) mentioned that the trainers were highly experienced and created a supportive and engaging learning environment that enhanced the overall experience. He also mentioned that the course's content was comprehensive and applicable to his professional and personal life.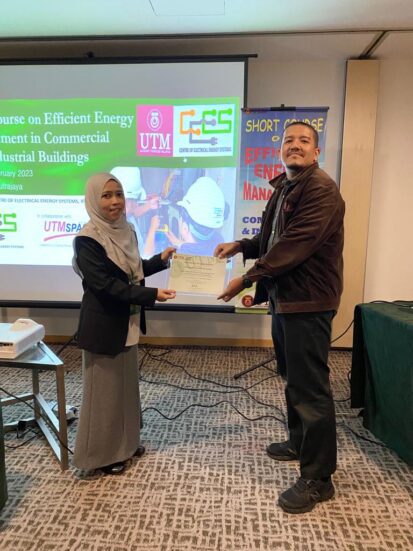 Mr Nordin Razali from Tenaga Nasional Berhad stated that the course outcome would be helpful for energy managers and anyone responsible for implementing effective energy management in the workplace or industrial sector. The hope is that the knowledge and skills learned from EEM23 will assist participants in developing energy management systems or conducting future energy audits within their institutions.
Overall, the positive feedback from the participants demonstrates the success of EEM23 in providing a valuable learning experience for energy management professionals and academicians alike.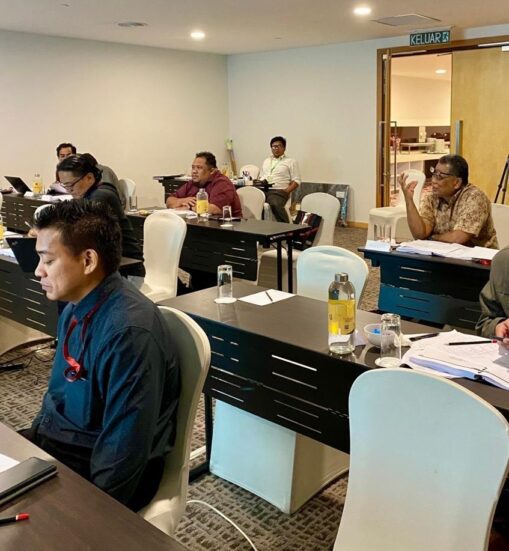 / Faculty of Electrical Engineering