JOHOR BAHRU, 30 March – Universiti Teknologi Malaysia (UTM) is committed to providing the best higher education experience for its students. Starting in July 2023, UTM will offer its undergraduate students the opportunity to undergo international industrial training at prestigious universities worldwide.
One of the universities participating in this program is Imperial College London, ranked as one of the top universities in the UK and globally. Under this initiative, UTM students will have the chance to work on the Carbon Capture Pilot Plant, a four-storey project designed to reduce carbon emissions and promote sustainable energy.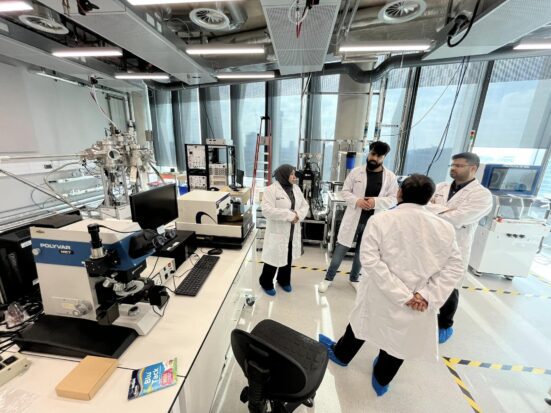 One of the facilities at Imperial College London
The program is a strategic initiative by the Institute for Life Ready Graduate (UTM iLeaGue), led by Prof. Dr Mohd Shafry Mohd Rahim, Chair of the Institute, and Prof. Ts. Dr Intan Zaurah Mat Darus, Director of Centre for Academic and Experiential Learning (CAEL).
According to Prof. Dr Mohd Shafry, "This unique program will provide UTM students with a hands-on experience in a real-world setting, contributing to the development of a more sustainable future. The program at Imperial College London has only four placements available and will be supervised by Prof. Dr Jerry Heng, making it highly competitive."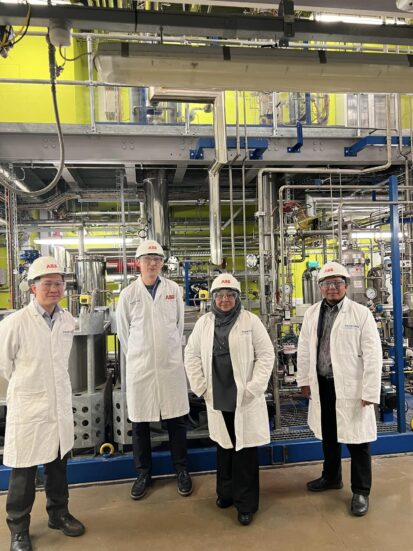 UTM students will soon be able to  gain experience at  the Carbon Capture Pilot Plant, ICL
From Right to Left : Prof Dr Mohd Shafry, Prof Dr Intan, ICL Personnel and Prof Dr Jerry Heng
In addition to Imperial College London, UTM iLeaGue has secured ten places for its students at two leading universities in South Korea: the Korea Advanced Institute of Science and Technology (KAIST) and Kumoh National Institute of Technology (KIT). KAIST is ranked as the number one university in Korea for Mechanical Engineering and offers various courses and research opportunities in multiple fields. KIT, on the other hand, is well-known for its strength in engineering and technology, including mechatronics, materials science, and renewable energy.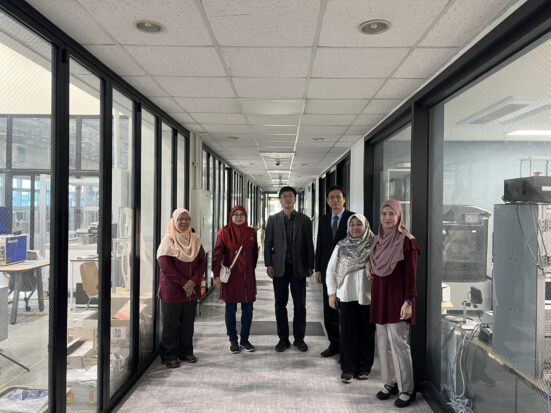 Prof Dr Intan and team on an official visit to the Korea Advanced Institute of Science and Technology (KAIST)
Prof. Ts. Dr Intan Zaurah believes that exposure to different approaches and methodologies is invaluable and can help students to develop a global mindset, which is essential in today's interconnected world.
"International industrial training provides students with a unique opportunity to develop their skills, gain valuable experience, and broaden their perspectives by working and studying in a foreign environment. It also enables them to interact with people from diverse backgrounds and cultures, which helps them to become more adaptable, flexible, and open-minded.", she said.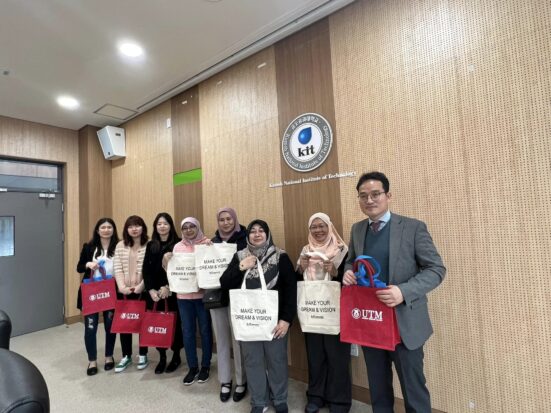 Prof Dr Intan and team on an official visit to the  Kumoh National Institute of Technology (KIT).
Furthermore, this initiative aligns with the university's enVision UTM 2025 strategic plan to produce future-oriented high quality graduates who can meet the challenges of the global marketplace.
By offering international industrial training, UTM is preparing its students to compete and succeed globally, equipping them with the skills, knowledge, and mindset needed to succeed in an ever-changing world.
For the record, UTM has also recently been ranked in the Top 50 for Petroleum Engineering and Top 100 for five other Engineering subjects and Architecture/Built Environment by QS World University Rankings 2023, with Architecture/Built Environment and Engineering Civil & Structural being ranked number one in Malaysia.
Image Credit : Prof. Ts. Dr Intan Zaurah Mat Darus