Kuala Lumpur, Malaysia – The International Federation of Surveyors (FIG), through its Commission 4, together with the Association of Authorised Land Surveyors Malaysia (PEJUTA) and Universiti Teknologi Malaysia (UTM), held the KL GeoHydro 2023 international conference and exhibition on hydrography on 28 February and 1 March 2023 at the Shangri-La Hotel in Kuala Lumpur, Malaysia.
The theme of the conference, "Prospects and Technological Development in Hydrography", focused on the global trends and challenges in hydrography after the global pandemic of Covid-19. KL GeoHydro 2023 has five main objectives that are worth noting. The event aims to review current hydrographic education, practice, research, and development trends. It also seeks to provide exposure to practising hydrographers and land surveyors on the industry's latest research, tools, and practices.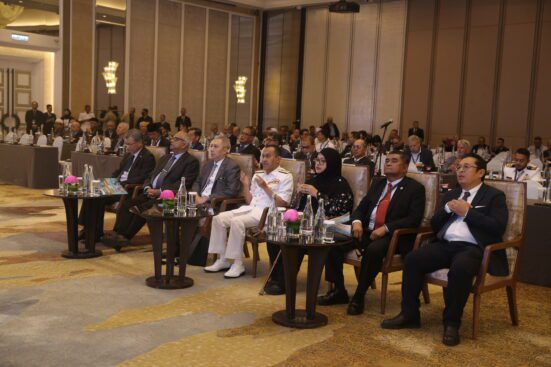 Next, the event provides a forum for the research community to understand the practical applications of the maritime industry. KL GeoHydro 2023 also encourages the exchange of practical hydrographic technologies and experience. Lastly, it provides a platform for discussing innovative applications in the maritime sector.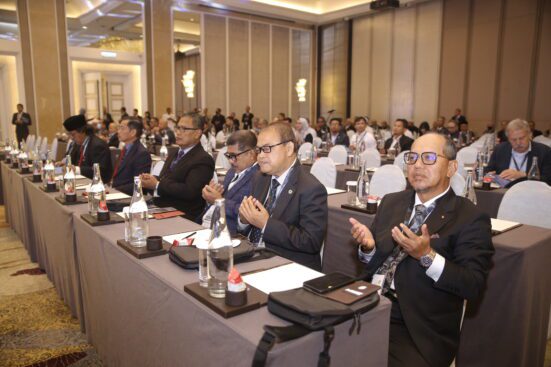 The event commenced with welcoming remarks delivered by Prof. Sr Dr Mohd Razali Mahmud, who was the Chairman of KL GeoHydro 2023 from Universiti Teknologi Malaysia (UTM), and the opening address of the conference and exhibition was launched by Rear Admiral Dato' Hanafiah Hassan, Director General of Hydrography, National Hydrographic Centre, Royal Malaysian Navy. The closing remark was delivered by Sr Mohd Hanifa K Abd Hamid, President of the Association of Authorised Land Surveyors Malaysia (PEJUTA).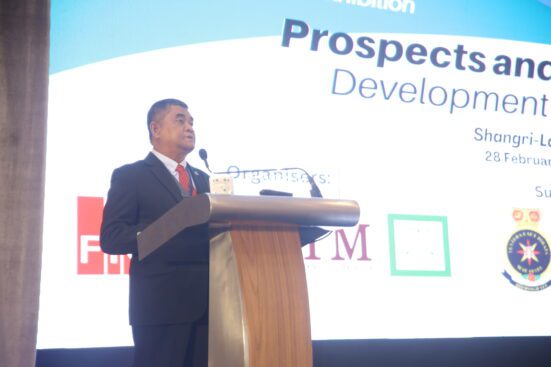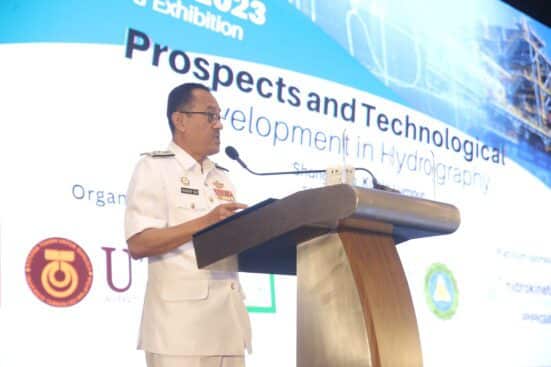 The conference featured five keynote presentations and 15 invited presentations from various government agencies, private companies, academia, and training providers. Notably, three speakers from the National Hydrographic Centre and representatives from PETRONAS, the National Oil and Gas Company, presented some of the oil and gas industry work. Some other speakers were from the Department of Survey and Mapping Malaysia (JUPEM), the Malaysia Marine Department, and the National Water Research Institute of Malaysia (NAHRIM), including local and foreign Universities.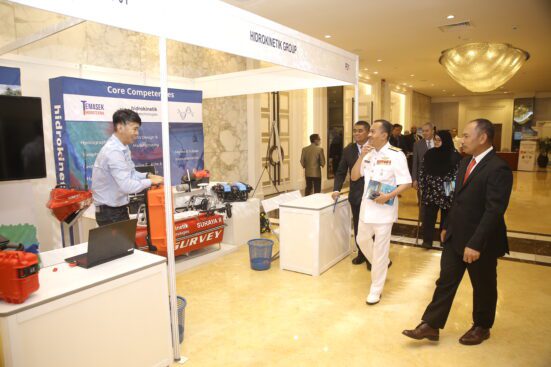 The conference had sponsors of different categories, such as Hidrokinetik Group and Pageo being the Platinum Sponsors, while THS Geoscience, Sea and Land Technologies, AllTerra, Global-trak Systems, GeoHydrOcean Services, IGS Network, and AECA Solutions being the Gold Sponsors and Geo Runding, the Normal Sponsor. Along with sponsors, the conference had exhibitors who conducted Industry Talks at the Sarawak Ballroom during lunch.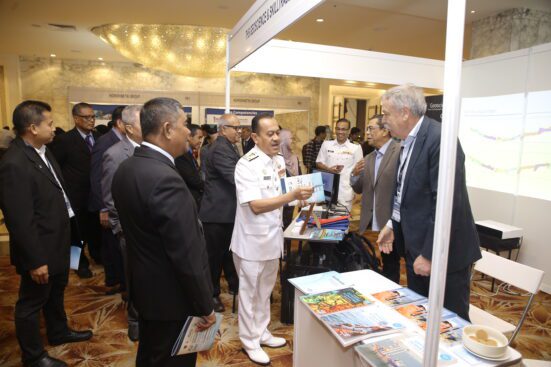 KL GeoHydro 2023 brought together hydrographers, land surveyors, and professionals from various industries to discuss the latest trends, research, tools, and practices in hydrography and its applications in the maritime industry. The organisers expressed their appreciation to the distinguished speakers, sponsors, exhibitors, and participants for their support and involvement in ensuring a successful event.
Prepared by:
Prof. Sr Dr Mohd Razali Mahmud and Assoc. Prof. Sr Dr Ami Hassan Md Din
Faculty of Built Environment and Surveying, Universiti Teknologi Malaysia