JOHOR BAHRU, 5 March – The Language Academy, Faculty of Social Sciences and Humanities, Universiti Teknologi Malaysia (UTM) has organised a sharing session by Dr Serina Rahman on Community Project Opportunities with Kelab Alami Mukim Tanjung Kupang on 5 March 2023 at 9.30 a.m.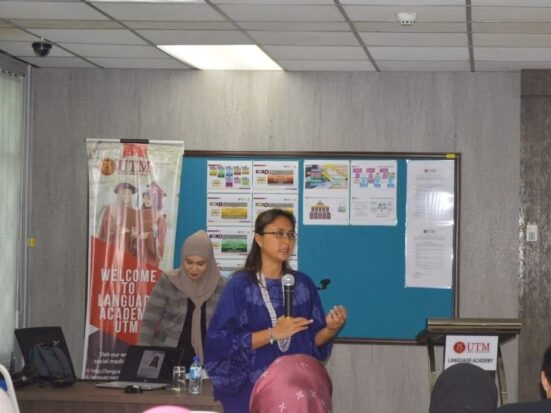 Dr Serina Rahman, the co-founder and principal advisor of Kelab Alami Mukim Tanjung Kupang, was the special guest speaker for the session. She teaches environmental politics at the Southeast Asian Studies Department, National University of Singapore (NUS). Dr Serina was the ambassador for Malaysia in Citizen Science Asia and the recipient of the Iskandar Malaysia Social Hero Award (Environmental Protection) in 2014.
During the session, Dr Serina shared the history and the evolution of Kelab Alami since 2008. She also shared the challenges the team encountered during the development of Kelab Alami. Towards the end of the session, she suggested potential collaborations and projects that could be conducted with Kelab Alami.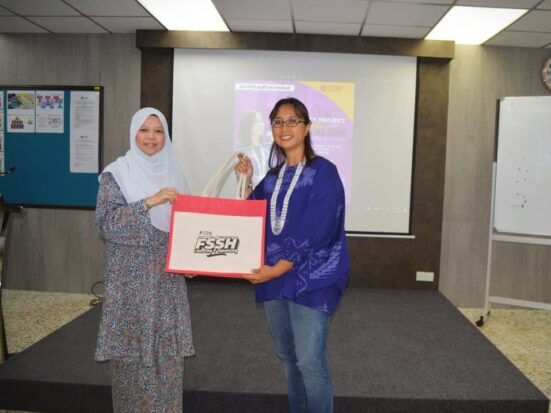 It was indeed a fruitful session for all of us. On behalf of the Language Academy, we would like to express our gratitude to the guest speaker and to all the participants for joining this session. We hope this session has shed light on the possible community project between UTM and Kelab Alami Mukim Tanjung Kupang.