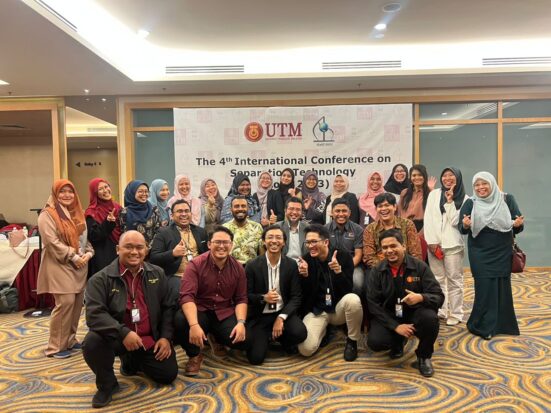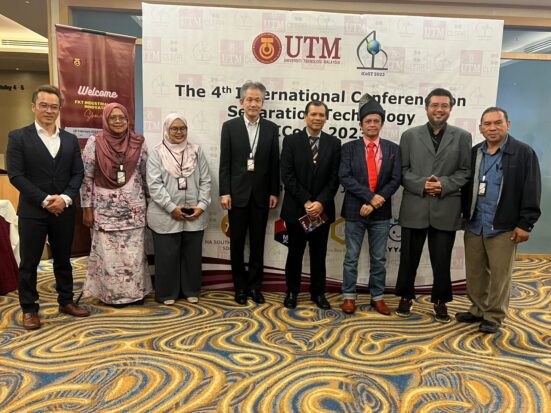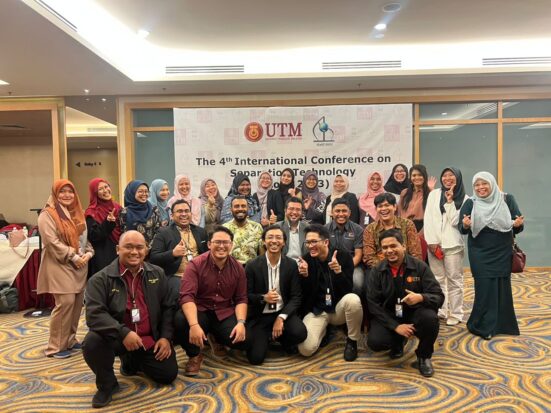 JOHOR BAHRU, 18 FEB. – The 4th International Conference on Separation Technology (ICoST 2023) was held on 18-19 February 2023 at the Holiday Villa, Johor Bahru, Johor, Malaysia. The conference was organized by the Centre of Lipids Engineering and Applied Research, Universiti Teknologi Malaysia (UTM). It was officiated by the Deputy Vice-Chancellor (Research & Innovation) of UTM, Prof. Dr Rosli bin Md Illias. The Conference Chairman,  Prof. Dr Mohd Azizi Che Yunus, in his opening remark, mentioned that with the theme of "Separation Technology: Rising Towards a Greener Future", the conference provided a platform for experts in the fields of engineering, chemistry, academia, research, industry, and policy to discuss and address the latest advancements in separation technology. The event brought together over 100 participants from Indonesia, Malaysia, Japan, Nigeria, South Korea, and Iraq to share their knowledge, insights, and ideas.
The conference was highlighted by keynote speeches from international and industry experts, as well as an entrepreneurial workshop by UTM Spin-Off Companies Director. These events provided valuable insights into the latest developments and trends in separation technology and offered attendees a unique opportunity to engage with industry experts and entrepreneurs. Hence, this conference can be regarded as a smart partnership between the government, industries, universities, and the community to boost confidence in green technology-based products and services. In line with UTM Envision 2025, this collaboration can contribute to long-term institutional growth by specializing and establishing niche areas.
The conference is partially supported by the state government of Johor. A slot is given to Institut Dato'Onn, a state agency in Johor. Specifically, the institute focuses on providing training services to young people in Johor. The conference was also held in conjunction with the UTM Envision 2025 Product Showcase by the Faculty of Chemical and Energy Engineering UTM, which showcased ten innovative products and technologies developed by academicians. The conference was sponsored by the Office of the Chief Minister of the Johor State Government, Eco Bee Biotech Sdn Bhd, HA Southern Sdn Bhd and Mayyababy. Registered participants were eligible for continuing professional development (CPD) credits from MBOT and BEM.
Overall, the 4th International Conference on Separation Technology was a resounding success, providing a platform for participants to exchange ideas and advance their knowledge in the field of separation technology. The conference set the stage for future collaboration and research in the area. The conference helped to further the efforts towards a greener future through innovative and sustainable separation technology solutions.