Two visitors from Vilnius Gediminas Technical University (Vilnius Tech), Lithuania, have been visiting the Universiti Teknologi Malaysia Johor Bahru (UTM JB) campus from 29th January until 2nd February 2023. These two academic staff members, Assoc. Prof. Dr Egle and Ms. Raimonda Bubliene, were fully sponsored by the ERASMUS+ mobility program and were attached to the Faculty of Civil Engineering and Faculty of Management, respectively.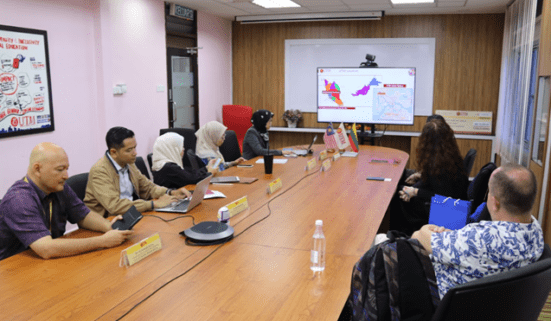 The 5-day program at UTM started with a welcoming session with the UTM International office on the first day. The meeting chaired by the Acting Director of UTM International, Prof. Dr. Nor Haniza Sarmin, was also attended by Assistant Dean (External & Global Engagement), Faculty of Civil Engineering (FKA), Prof. Dr. Noorhazilan Md Noor, and Assistant Dean (External & Global Engagement), Faculty of Management (FM), Assoc. Prof. Dr. Norhayati M Zakuan, In the afternoon, they were taken on a tour around the campus and the city of Johor Bahru.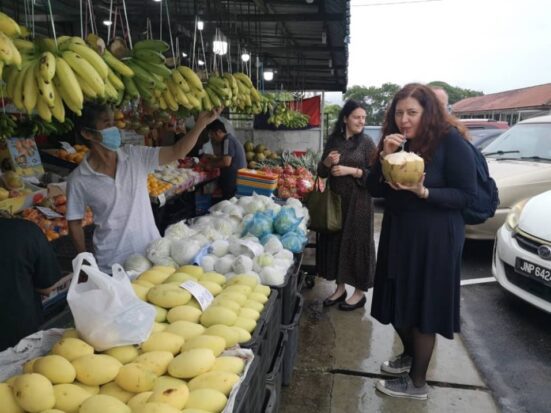 The program for the second to the fifth day continued at the related faculty. Generally, both staff is given specific tasks and teaching hours to complete their attachment at UTM. On top of that, both faculties also discussed the research collaboration that focuses on the special project, especially in Capacity Building in Higher Education.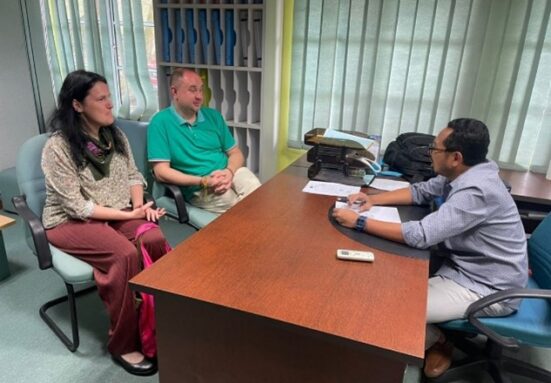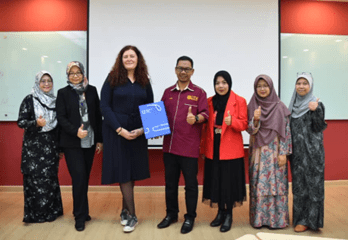 Teaching and discussion activities with the respective faculty
For the record, this Erasmus+ Staff Mobility programme is funded by Erasmus+ under the sponsorship of the European Commission, the European Education and Culture Executive Agency, the network of National Agencies in the countries involved, and the network of National Offices in several partner countries. This programme is expected to effectively impact the two institutions in sharing best practices and exchanging views in the field of higher education and further provide more collaborative ideas for future projects. UTM is also a partner in Erasmus+ with the University of Hradec Kralove, Czechia, Thomas More University of Applied Sciences, Belgium, Middle East Technical University, Turkiye, Metropolia University of Applied Sciences, Finland, and some other European universities.
For more information on Erasmus+, visit www.utm.my/erasmusplus or email us at erasmusplus@utm.my.
Written by: Nurul Izzati Mohd Twa & Dr. Ain Naadia Mazlan
/ UTM International