On 3rd January 2023, the Faculty of Electrical Engineering, Universiti Teknologi Malaysia (UTM), organised an industrial seminar for its undergraduate students as part of its initiatives to expose the students to attributes of electrical and electronic engineers from both academic and industrial points of view. The invited speaker was Mr Fong Swee Kiang, the Chief Executive Officer of SkyeChip Sdn. Bhd.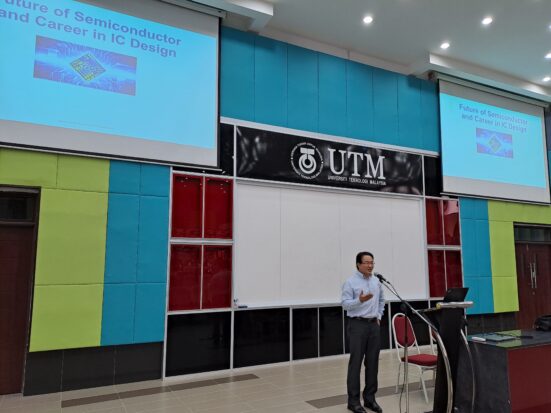 Mr Fong, an alumnus of UTM, shared his experience with his speech titled "Future of Semiconductor and Career in Integrated Chip Design". He has worked in the semiconductor industry for over 30 years, including with Intel, Altera Corporation and Broadcom Corporation, before founding his own company SkyeChip. As the semiconductor industry is an extremely fast-paced technology sector, he emphasised the importance of a semiconductor engineer in continually acquiring new knowledge in addition to building a solid engineering foundation from the first degree; the same principle applies to engineers in all disciplines. He demonstrated how integrated chip (IC) products have evolved over the years and the technology involved in producing much smaller scale IC products down to a few nanometre process nodes, which SkyeChip is capable of developing. He also highlighted the career development opportunities as an engineer at SkyeChip, where the design and development of high-end IC products for high-performance computing and artificial intelligence is the main focus.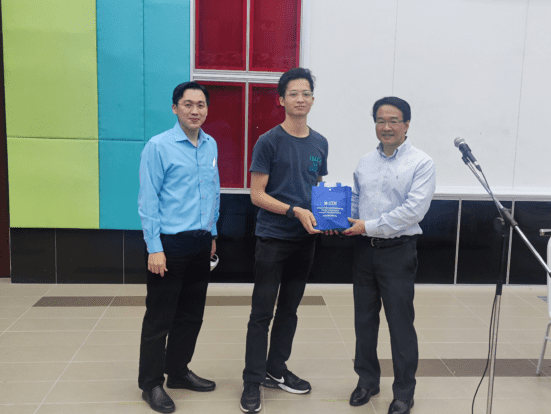 The seminar ended with a Q&A session, where Mr Fong satisfactorily addressed all the questions asked by the students. The UTM Faculty of Electrical Engineering sincerely thank Mr Fong for making the seminar successful. His experience shared during the seminar is a living example of successful engineering entrepreneurship that inspires UTM electrical and electronic engineering students to pursue their academic studies in line with industrial needs.

By Assoc. Prof. Eur. Ing. Ir. Ts. Dr Lau Kwan Yiew, Faculty of Electrical Engineering, Universiti Teknologi Malaysia
/ Faculty of Electrical Engineering