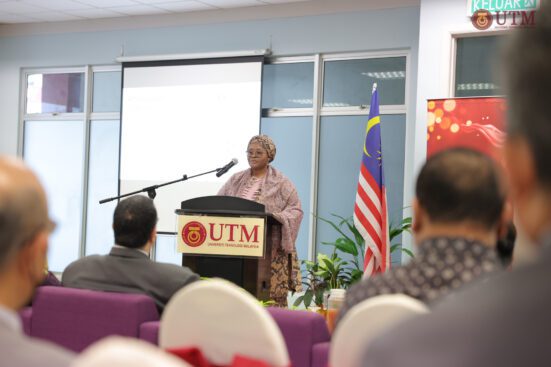 Her Excellency Ambassador Dr. Hajara Ibrahim Salim, High Commissioner of the Federal Republic of Nigeria to Malaysia, shared her insights on Women Participation in Management and Policy Making at Universiti Teknologi Malaysia (UTM) Kuala Lumpur for the signature Ambassador GlobaLecture (AGL) program.
Commemorating her recent appointment as the High Commissioner of the Federal Republic of Nigeria to Malaysia with concurrent accreditation to Brunei, Her Excellency Ambassador Dr. Hajara Ibrahim Salim who assumes the duty as the principal representative of Muhammadu Buhari, the President, Commander in Chief of the Federal Republic of Nigeria, illustrated the importance of women participation in management and policy making through several case stories in Nigeria and Malaysia.
Empowering women is important to the health and social development of a society and country. In her speech, Her Excellency Ambassador highlighted women's role in advancing gender equality and affects both the range of policy issues that get considered while simultaneously focusing on problems-based solutions. The agenda for women is important as women bring a perspective that values not only competition but also collaboration to organizations and teams.
Despite the women-oriented topic and discussion, Her Excellency Ambassador has drawn an excellent audience of eminent Ambassadors and diplomats from other embassies, academia, postgraduate students and staff members of UTM. The Ambassador GlobaLecture was concluded with a delightful and interactive question and answer session between Her Excellency Ambassador and participants.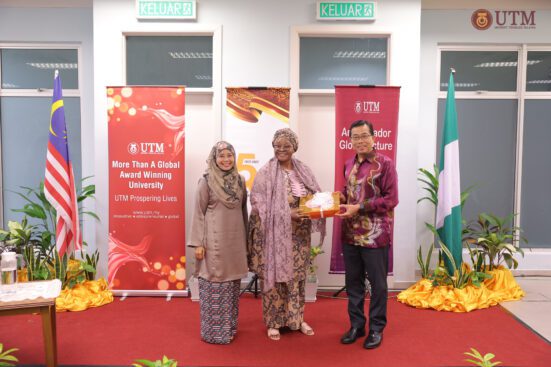 The program was officiated by Pro Vice-Chancellor of UTM Kuala Lumpur, Professor Ts. Dr. Abd Latif Saleh. Also present was Associate Director of UTM International Kuala Lumpur, Assoc. Professor Dr. Norhayati Abdullah. In his welcoming remarks, Professor Latif remarked that it is of utmost importance to establish a closer rapport between UTM and Country Ambassadors in supporting the inclusion of the international students coming from all over the world. Moreover, this relationship is made more meaningful with the presence of over 300 students from Nigeria in UTM.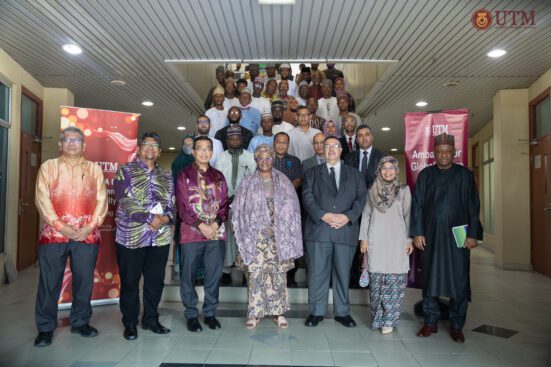 The Ambassador GlobaLecture program is a signature program hosted by UTM International. It is a platform for Country Ambassadors to Malaysia to share their knowledge, experiences and expertise with the community of UTM as well as the public at large. It is also a program which provides an opportunity for the distinguished Ambassadors to welcome professional networking and collaborative opportunities with higher education institutions.
Prepared by:
Su Zalpha Mohamed
Norhayati Abdulla, PhD