KBIM'22 (Kursus Bahasa Isyarat Malaysia 2022) was held on the 29th of November 2022 from 02:30 p.m. to 4:30 p.m.. It was a program held online by the Student Residential College Committee (JKM) to let the Tun Dr. Ismail College (KTDI)'s residents learnt sign language which can be used to interact with disabled people.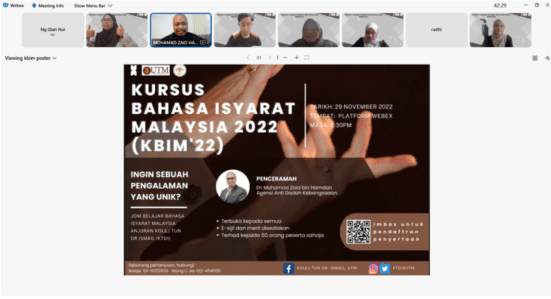 The objective of the programme is to provide basic sign language knowledge and skills to UTM students through the Malaysian Sign Language Basic Learning Class slot. This is so that sign language can be practiced to become a more responsive communication language.
Besides, the program also aimed to introduce students to sign language and demonstrate how to use it with persons who are have hearing disability. Apart from that, it can also prepare the institute with basic sign language in which there might be students with hearing disability in the future. The instructor for this program is Mr. Mohamad Zaid bin Hamdan, a representative from Agensi Antidadah Kebangsaan (AADK).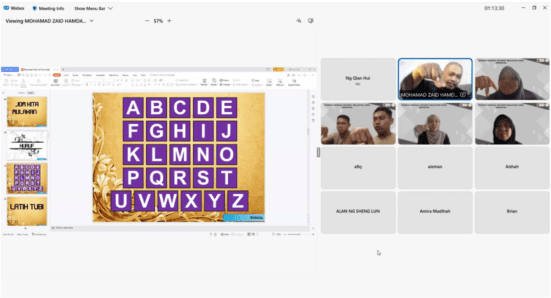 The instructor, Mr. Zaid taught the participants the sign for alphabet A until Z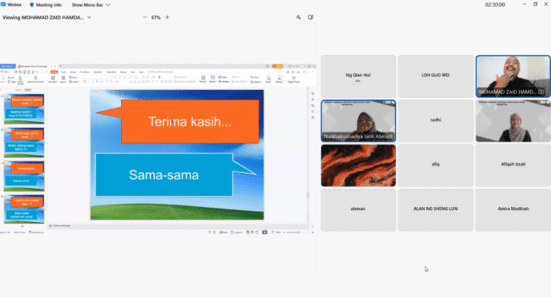 During the event, the speaker, Mr. Zaid, taught and showed how to sign alphabets, numbers, name of the State or Federal Territory in Malaysia, and some basic sentences like Thank You. Other than that, he recorded and provided the participants with guide video so that they can practice the sign language anytime they want.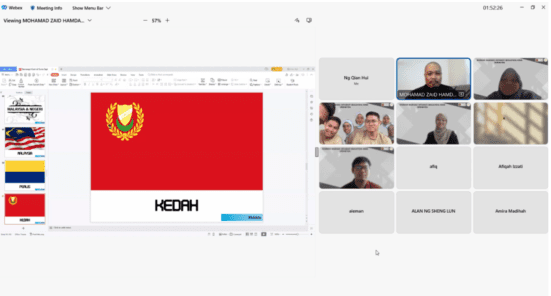 The programme ended with joy and participants gained full knowledge about sign language. We hope that all participants can use sign language during interacting with the people talking with sign language.