A Jawatankuasa Kolej Mahasiswa (JKM) Kolej Siswa Jaya (KSJ) camp is held annually to learn the leadership basics of managing a college and apply the knowledge. It was also held to prepare and finalize all paperwork of JKM programmes in KSJ for the year 2022 and 2023. With the end of JKM KSJ session 2021 and 2022, this camp is being held to specify each new JKM committee role in the organization and to create a stronger bond among JKM committee and the fellows of KSJ.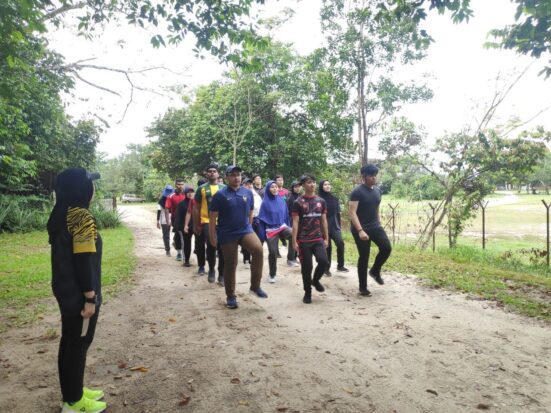 19 students attended the camp and they were chosen to be the next representatives of JKM KSJ. The position of high council were selected based on their performances, commitment, creativity and talents for every activity carried out throughout the session.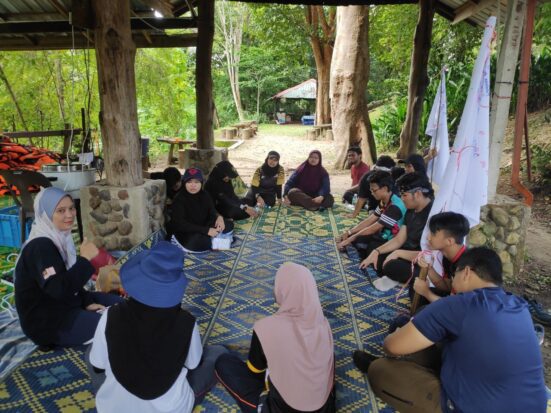 This 3 days and 2 nights program started from 9th to 11th December 2022 and was held at Kem Bina Semangat, Ampang Pechah, Hulu Selangor. The team departed from KSJ at 3.00 p.m. and arrived at Kem Bina Semangat at around 4.30 p.m.. Upon arrival, we set up the tents for the participants and performed Asar prayer. We were divided into four groups and one group was assigned to cook for dinner.
At 8.00 p.m., a welcoming remarks was delivered by the Camp Commander, Mr. Radhir Sham, followed by a speech from the Principal of KSJ, Dr. Mohamed Azlan Suhot. Ice breaking session started immediately after the opening session and an activity of creating flag for each group was carried out. Apart from that, every group also was assigned to rotationally cook for everyday's meal.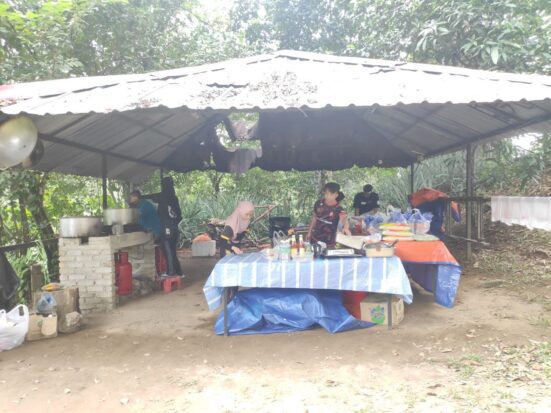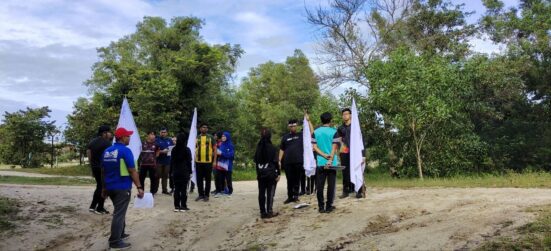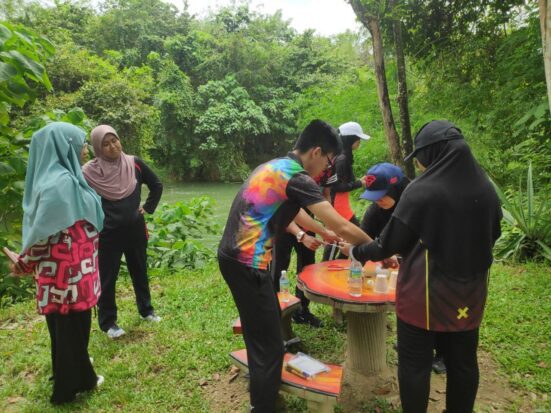 On the second day, we started with a march led by the Camp Commander and one of the candidates for the JKM KSJ High Council, Ayu Sofea Dalila. Later on, the participants were assigned to complete a treasure hunt game at 5 check points. At each check points, the participants were asked to complete certain tasks. Among the task given were to prepare logo for each group, to prepare low, medium and high impact program for 2023, and river crossing.
The participants need to show their best leadership criteria such as cooperation, confidence and friendliness to get high score. This activity aimed to build up the leadership and team spirit among the participants. For this task, each participant was given marks individually by the Fellow at every check points.
At night, the participants needs to do performances during the Cultural Night program. This activity proved to the Panels (College Principal & Fellows) that all candidates are talented and multi-tasking.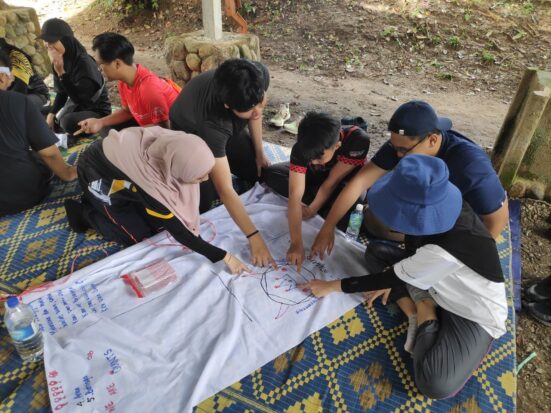 For the final day, the flag from each teams were attached to one another and become a banner. Representative from each group presented the logos that had been drawn on their flag. Lastly, preparation to vacate the camp site were planned and executed.
Congratulations to all students for being elected as JKM KSJ 2022 and 2023.
Prepared by: Ayu Sofea Dalila & Radhir Sham Mohamad