The Faculty of Computing (FC) Universiti Teknologi Malaysia (UTM) students have shown a proud performance by winning several competitions since October 2022, nationally and internationally.
Data Science Challenge in conjunction with Malaysia Techlympics
26th – 27th November 2022, Axiata Arena Bukit Jalil, Kuala Lumpur
Malaysia Techlympics 2022 is an initiative under the Ministry of Science, Technology and Innovation (MOSTI). Techlympics was held in stages and on a large scale throughout the country in an effort to improve young talent in the field of AI, robotics, code, drones and also new technology fields among participants aged 7 to 30 years.
The FC team, consisted of Chong Xian Jun, Tan Fei Zhi, Lim Jia Yee, and Ang Woei Haw from the Master of Science (Data Science) program, has managed to win 1st runner up and bring back RM4,000 for the Data Science Challenge. In this challenge, they choose to use a data set of children malnutrition, make an analysis, visualize the data, and suggest a solution.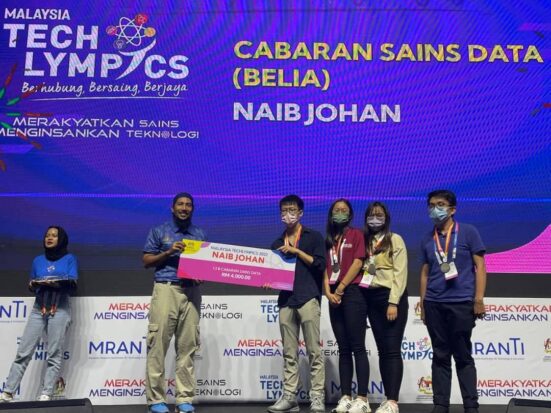 Algorand-Reach Intervarsity Hackathon in Blockchain 2022
26th November 2022, MRANTI Kuala Lumpur
10 finalists have been selected to the final round with 3 of them being from FC UTM. All these 3 teams bagged all the top prizes amounting to USD6,000. The project titled BundelIt (Brandon Liew Yi Quan, Tai Wen Jun, Siti Fatima Az Zahra, Khairunnisa and Siti Zaleha) won the champion with USD3,000 while OWNTRAD (Soh Zen Ren, Theresa Lau Xin Yi, Goh Ruo Ning, Wong Xiu Ying and Teoh Wei Jian) and SourceSmart (Soh Jun Wei, Ethan Leong Yi Thian, Cheah Yau Khin, Zhu Yi Chen and Teh Jing Ling) won the 1st and 2nd runner up which bagged up the prizes of USD2,000 and USD1,000 respectively.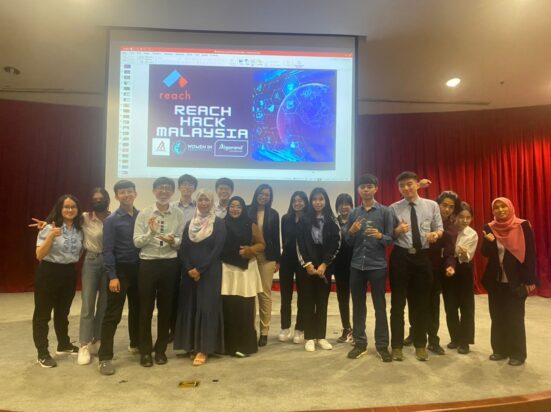 Bug Bounty Cup
15th November 2022, Saudi Arabia
The champion of the Bug Bounty Cup secured 70,000 Saudi Riyal! Congratulation to Anas Roubi, a final year student in the Bachelor of Computer Science (Network & Security) program, who is the champion of Bug Bounty Cup 2022 organized by BlackHat MEA on 15th November 2022, held in Saudi Arabia. This competition is an invite-only competition for the top-ranked Bug Bounty Hunters. He won the second-place last year in the same competition. Anas was also invited to become one of the speakers at the conference organized by BlackHat MEA. He gave a talk on Attacking Memcached Wrappers.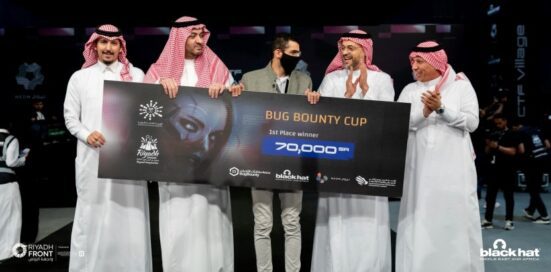 Data Works Challenge by ExxonMobil
9th November 2022, Menara ExxonMobil, Kuala Lumpur
Team Fantom, consisting of Eddie Wong Chung Phen, Alex Tan Yong Sheng, Low Jun Yi and Chiang Yong Jie (Faculty of Electrical Engineering), was declared as 3rd Runner Up in ExxonMobil DataWorks Challenge on 9th November 2022. DataWorks Challenge is ExxonMobil's 1st Data Analytics competition to provide opportunity for university students to explore, analyze, and visualize a solution to a real business use-case in ExxonMobil.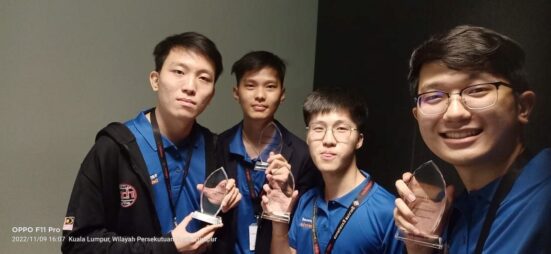 Runcloud Young Technovation (Cloud Practitioner) Challenge 2022
20th – 23rd October 2022, Merdeka Hall, World Trade Center, Kuala Lumpur
Team ZAFC, consisting of Muhammad Aniq Aqil, Dzakirin Asyraff, and Brendan Dylan Gampa, win the 2nd Runner Up with the prize of RM2,000 and Best Team Award in Runcloud Young Technovation (Cloud Practitioner) Challenge 2022, organized by Runcloud Education. The challenge aimed to provide opportunities for youths to innovate and create applications focusing on the environment, pandemic or 4th industrial revolution domain. There were 50 teams joining the competition from various institutions and universities. The event was also held in conjunction with the Jom Launch convention which invited several big companies to introduce their cloud products to the audience such as Amazon, Todak and SenangPay.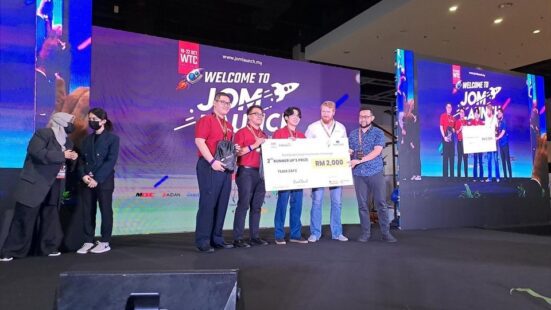 What an achievement, UTM FC students!! Congratulations again!!
Prepared by:
Dr. Suhaila Mohamad Yusuf,
Coordinator of Student Development,
Faculty of Computing,
Universiti Teknologi Malaysia