The Romanian flag flapped high at Universiti Teknologi Malaysia (UTM) Kuala Lumpur to welcome the Ambassador of Romania to Malaysia for the Ambassador GlobaLecture signature program hosted by UTM International. Her Excellency Ambassador Mrs. Nineta Bărbulescu shared her insights on Romania-Malaysia Bilateral Relations ~ Roots, Dimensions and Prospects in Higher Education reflecting upon some important history connecting Romania to Malaysia down the memory lanes.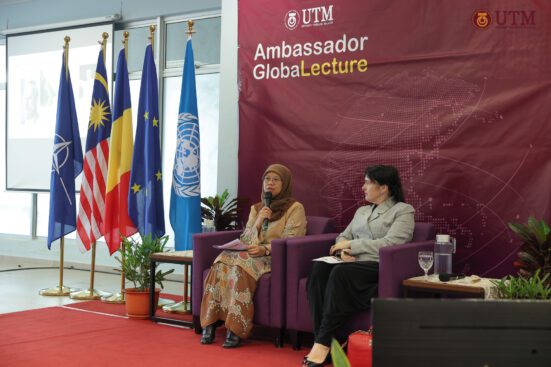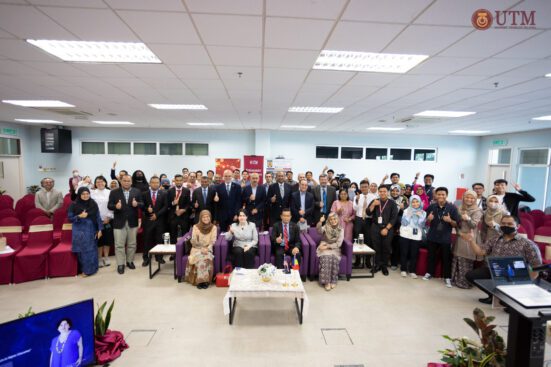 The lecture explores avenues of future cooperation between Romanian and Malaysian universities and research centres. The year 2022 marks a decade of fruitful cooperation between Romania and Malaysia higher education institutions. Ambassador Bărbulescu expressed her hopes for closer collaboration in various science, technology, as well as social sciences and art oriented research and studies.
The Ambassador GlobaLecture program is organised by UTM International as a platform for Country Ambassadors to Malaysia to share their knowledge, experiences and expertise with the community of UTM as well as the public at large. It is also a program which provide opportunity for the Country Ambassadors to speak about strategic-level issues while providing a networking platform and opening opportunities for potential collaborations and for better connectivity of the UTM establishment with the world.
Prepared by:
Su Zalpha Mohamed
Norhayati Abdullah, PhD
/ Department of Chancellery