by Rohaizan binti Khairul Anuar and UTM International
Kuala Lumpur, 5 Nov – International partnerships between universities are vital to ensure faculties and students benefit through purposeful academic-related activities and research collaboration. Under this notion, the UTM University President's Forum (UTM-UPF) was incepted in 2009.
Organised by UTM International, UTM-UPF is a shared platform for university leaders to address and discuss current issues relating to higher education and to outline strategy and action plans to improve collaboration and cooperation among participating universities.
This year, held at UTM Kuala Lumpur from 1 – 3 November, UTM-UPF 2022 is aptly themed "Reshaping Ideas and Practices in International Higher Education: Towards Sustainable Development for the World and Humanity". The theme reflects the post-pandemic era and the rising issues of climate change.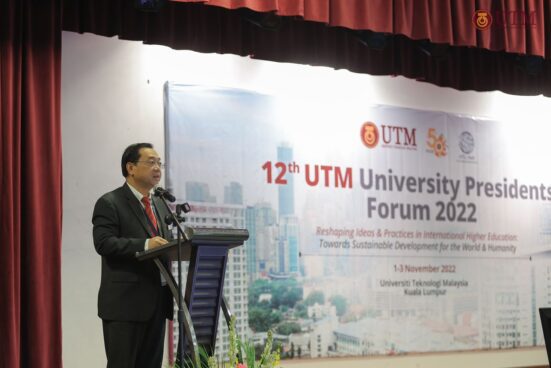 Addressing the officiation of UTM-UPF 2022, UTM Vice-Chancellor Professor Datuk Ir. Ts. Dr. Ahmad Fauzi Ismail encourages leaders of partnering institutions to leverage on UTM-UPF to develop an international response and pragmatic path towards sustainable development of universities.
"We are in the position to reshape the direction that was disrupted during the global pandemic. We have the power to reinforce the idea of slowing down and reversing global issues with credible, concrete steps.", he said.
Attended by more than 80 delegates from 12 countries, UTM-UPF 2022 is a congregation of world university leaders to dissect and deliberate on the roles and responsibilities of higher education in nation-building from a wide range of standpoints in the Keynote Addresses and Panel Discussions.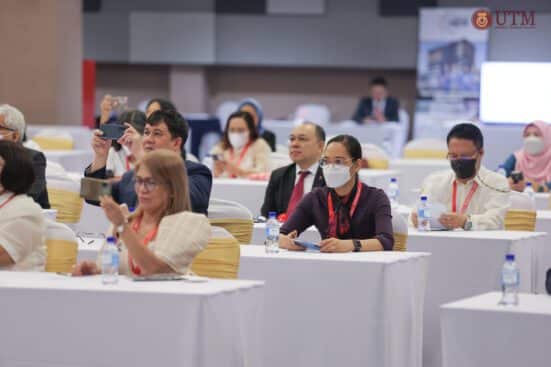 Three sub-themes were discussed comprising "Global Research Trends for Sustainable Development Goals Empowerment", "The Role of University Leadership in Driving Societal Impact and Protecting the Sovereignty of Higher Education", and "Creating Synergies through International Partnerships and Cooperation in Higher Education".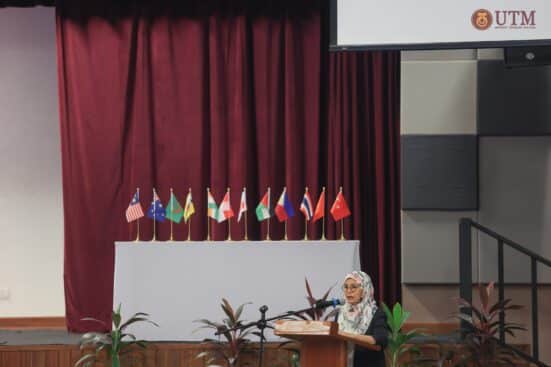 It was made more impactful by esteemed Presidents and representatives from Australia, Bangladesh, Brunei, India, Indonesia, Japan, Palestine, the Philippines, Thailand, Turkiye, Vietnam, and Malaysia present at the forum.
To conclude UTM-UPF 2022, His Excellency Dr Justin Lee, The Australian High Commissioner to Malaysia, delivered his talk entitled "International Partnerships & Cooperation in Higher Education: The Australian Experience" as part of the Ambassador Global Lecture Series.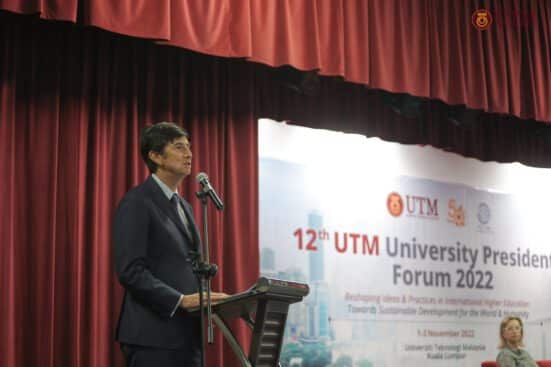 As explicitly stated in its strategic plan, enVision UTM 2025, UTM is committed to becoming a leading global academic and research institution, excelling in science, technology, and engineering.
In support of this endeavor, the UTM-UPF 2022 embodies the essence of UTM in encouraging a more meaningful and purposeful discussion among university leaders for an improved world for humanity.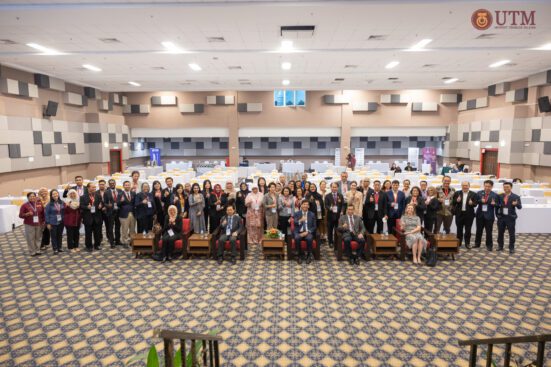 Images : Section of Corporate Affairs, UTM KL