by Rohaizan binti Khairul Anuar
Kuala Lumpur, 2 Nov 2022 – Universiti Tekonologi Malaysia (UTM) and Academy of Sciences Malaysia (ASM) jointly hosted the Cambridge-Malaysia Science Roundtable at UTM Kuala Lumpur here today.
UTM Board of Directors Chairman Tan Sri Azman bin Hj Mokhtar in his welcoming remarks expresses that the roundtable is a platform to unite scholars and the brightest minds in Science and Technology from Malaysia and the University of Cambridge.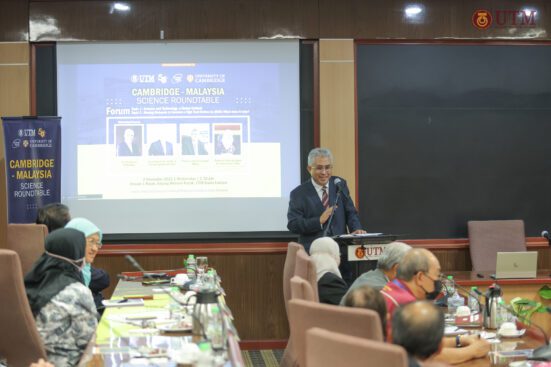 The program was attended by 40 participants comprising ASM council members and CEOs for agencies under MOSTI, UTM top management, members of the UTM Board of Directors and Cambridge Alumni from Malaysia.
The roundtable discussion aims to explore potential impactful collaboration between ASM and UTM with the University of Cambridge, particularly in implementing the 10-10 Malaysian Science, Technology, Innovation and Economy (MySTIE) Framework.
Chaired and moderated by Academician Tan Sri Dr Ir. Ahmad Tajuddin Ali, FASc, the programme began with the deliberation of two topics and a roundtable discussion.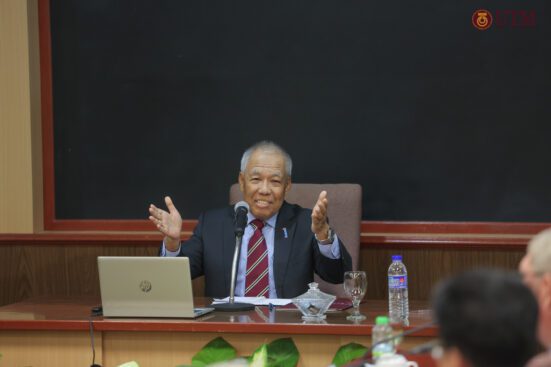 The Pro-Vice-Chancellor for Strategy and Planning University of Cambridge, Professor David Cardwell, began with a talk entitled Science and Technology, a Global Outlook.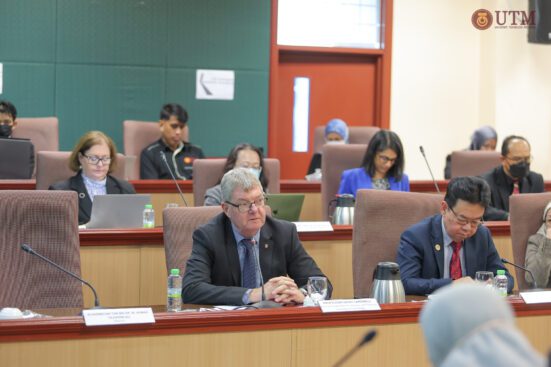 And was followed by the President of the Academy of Sciences Malaysia (ASM), Professor Emerita Datuk Dr Asma Ismail's presentation on Moving Malaysia to become a High Tech nation by 2030: What does it take?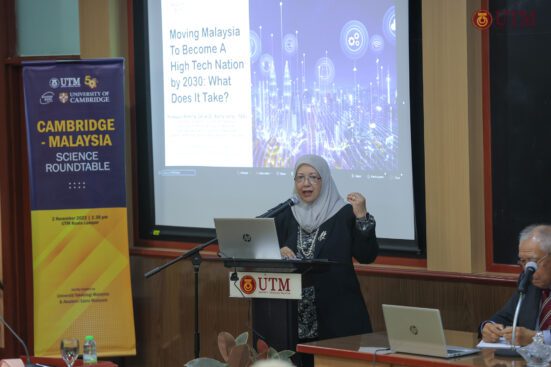 The topics set the tone for the roundtable discussion in which all parties highlighted issues, challenges, and opportunities for universities to pave the way for innovative research that addresses global challenges.
Building the right culture for research and innovation in universities by nurturing and developing a cadre of researchers was among the salient points of the discussion. Additionally, challenges in sustaining long-term research, funding, matters of IPR and partnerships were raised.
As a resolution, both parties will identify programs and topics that would best drive forward today's roundtable and unite Malaysia's talents with that of the University of Cambridge.