Kuala Lumpur, 25th September 2022 – World Rivers Day is an annual event held on 4th September, which was first celebrated in the year 2005.
In conjunction with the World Rivers Day 2022, Universiti Teknologi Malaysia (UTM), through a collaborative effort between the Centre for Community and Industry Network (CCIN), UTM Campus Sustainability (UTMCS), Institut Sultan Iskandar (ISI), Razak Faculty of Technology and Informatics (RFTI), Malaysia-Japan International Institute of Technology (MJIIT), Department of Deputy Vice-Chancellor (DVCRI), and Sultanah Zanariah Library (PSZ), organized a half-day program on Sunday, 25th September 2022 at Kebun Bandar Sungai Bunus, Urban Community Garden, located at the riverbank of Sungai Bunus.
The co-organizers of the program are Local Agenda 21 Unit, Dewan Bandaraya Kuala Lumpur (DBKL), and nine other stakeholders, including Expressionz, Berita Nasional Malaysia (BERNAMA), Chef Liza, Stingless Bee IIUM, Yayasan Patriot, Persatuan Pustakawan Malaysia, The Malaysia Board on Books for Young People (MBBY), Persatuan Seri Perlis, Tokwan Bendang and Persatuan Belia Seri Cempaka.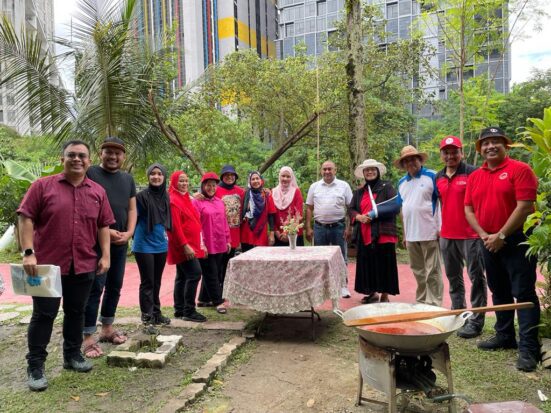 Program Director, Dr. Wan Nurul Mardiah Wan Mohd Rani (third from left) and Assoc. Prof. Dr. Samsul Sarip (second  from right) with stakeholders representatives of Kebun Bandar Sungai Bunus
The program was filled with various activities such as a Tabata exercise session, plogging, a demo on water quality monitoring, a river protection-themed storytelling session, river-themed quizzes, a cooking demo by Chef Liza and a demo on the use of the BEAM e-scooter. The program has attracted more than 100 participants among UTM staff, students, stakeholders, and the general public.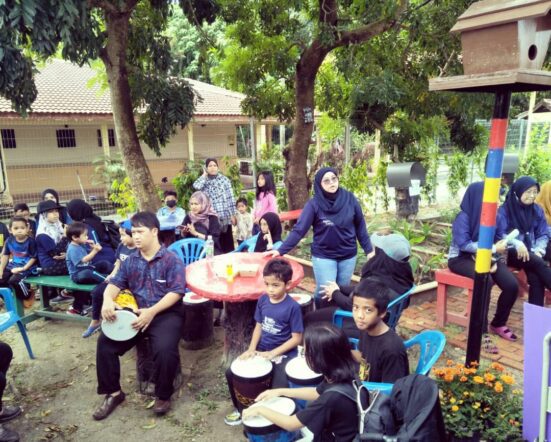 One of the activities was story telling by The Malaysia Board on Books for Young People (MBBY)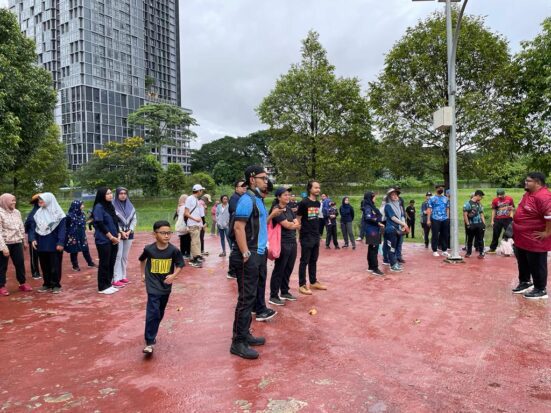 Tabata exercise session
According to the Program Director, Dr. Wan Nurul Mardiah Wan Mohd Rani, Deputy Director II, Institut Sultan Iskandar, the program's objective is to increase public awareness about rivers and encourage river conservation to protect our natural environment.
However, the result from the water quality monitoring demo revealed that the river water quality of Sungai Bunus still falls under the category of 'polluted'. Hence, more effort needs to be made to ensure the water quality can be improved.