PULAU PINANG, 24th Sept. – Three Universiti Teknologi Malaysia teams won top spots at the Malaysia Enterprise Resource Management Competition (MERMC) 2022 on 24 September 2022. Dreaming Potato team, UTM became champion after beating other teams from Universiti Sains Malaysia (three teams), Universiti Malaysia Pahang (three teams) and a Penang-based private college. Meanwhile, Nautilus and eMillenium teams from UTM won 2nd and 3rd places, respectively.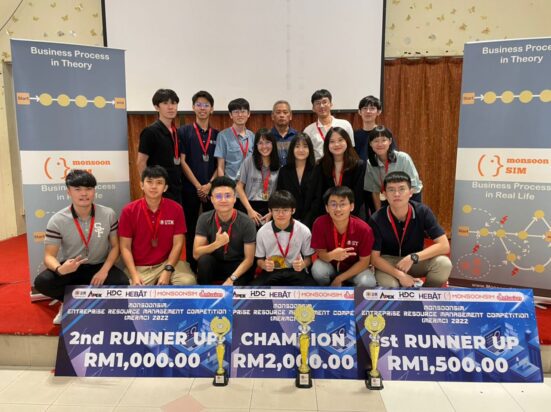 As top winners, the Dreaming Potato team brought home RM2,000.00, Nautilus team RM1,500.00 and eMillenium team RM1,000.00. All cash prizes were fully sponsored by USM, the hosting university.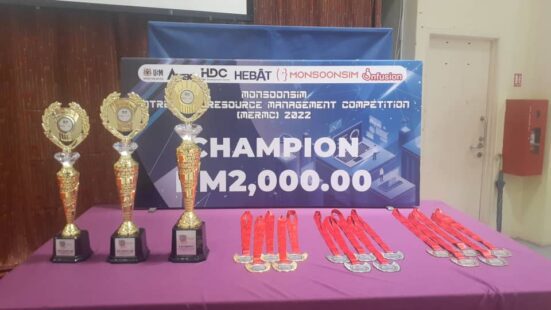 All the teams from the Faculty of Engineering, Faculty of Science and School of Computing, UTM will represent Malaysia in the forthcoming Regional Enterprise Resource Management Competition 2022, which is scheduled on 22 November 2022.
MonsoonSIM Enterprise Resource Management Competition (MERMC) is an annual competition hosted by MonsoonSIM and its partners. This year's MERMC 2022 was co-hosted by USM and was played face-to-face at the USM Pulau Pinang campus.
MonsoonSIM is a business simulation and gamification education platform. It allows learners of MonsoonSIM to learn by doing and exploring hundreds of fundamental business concepts that are applicable to trading, distribution, eCommerce, manufacturing and service business.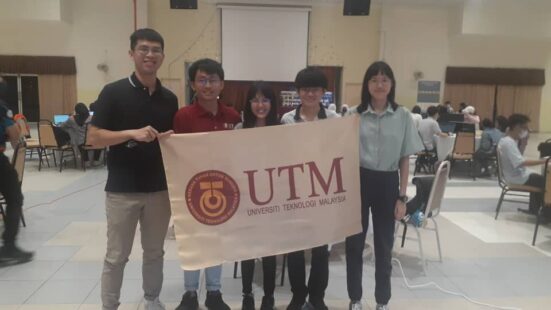 The competition required teams consisting of 4-5 members to run a virtual enterprise and compete with other virtual companies run by other players. Their performance will be judged based on a scoring matrix.
Dreaming Potato team was declared champion based on their highest mark in the scoring matrix, which measures performance on criteria such as net profit, market share, retail store management, production management and b2b shipment.
UTM teams were trained by a group of highly dedicated lecturers (certified trainers, Dr. Mohamad Shah Kassim and Dr. Mazilah Abdullah. from Azman Hashim International Business School(AHIBS), Johor Bahru.
/ Faculty of Management