The University of Business and Technology , Jeddah is always proud of its members' achievements. On that account, the Chairman of the Board of Trustees H.E. Dr Abdullah Dahlan, started an "UBT Achievement Awards Ceremony" initiative to recognize the distinguished achievements of UBT members.
The initiative is presented through UBT's Business Development Center led by its General Supervisor, Dr Haneen Mohammad Shoaib (Dean of the College of Business Administration for Females).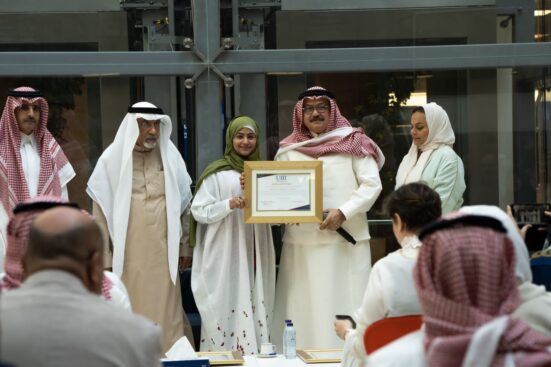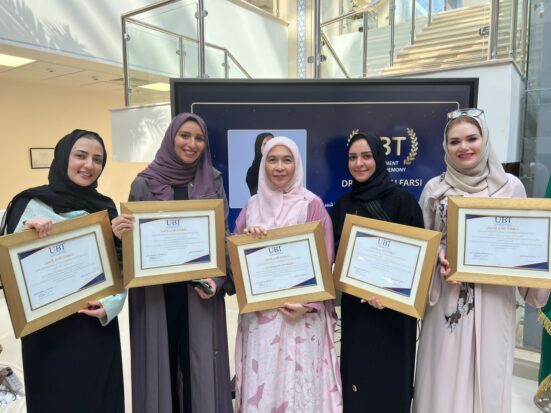 The first PhD holders who obtained their Doctorate Degrees from UTM were Dr Dina Abdullah Dahlan, Dr Mosaab Habani, Dr Nadra Tawfig, Dr Alaa Lary, & Dr Kholod Aggad.
In 2019, around 20 UBT lecturers registered with UTM to pursue their PhD with various faculties in UTM. We at UTM are honoured to witness their success story of passing their PhD.
The ceremony was even more special through the wise words of The Chairman of the Board of Trustees, Dr Abdullah Dahlan, who commended the achievements of the honoured members, and who more than once stressed strongly how the faculty members in the University are the main pillars of the Educational journey.