Six staff from UTM International Office participated in the 'Seminar on Internationalization of Higher Education 2022 (SPPT 2022)' which was held at Universiti Sains Islam Malaysia (USIM) on 29th September 2022. This programme, jointly organized by the Education Malaysia Division (BEM), Ministry of Higher Education and USIM, was officiated by the Minister of Higher Education, YB Datuk Seri Dr. Noraini Ahmad.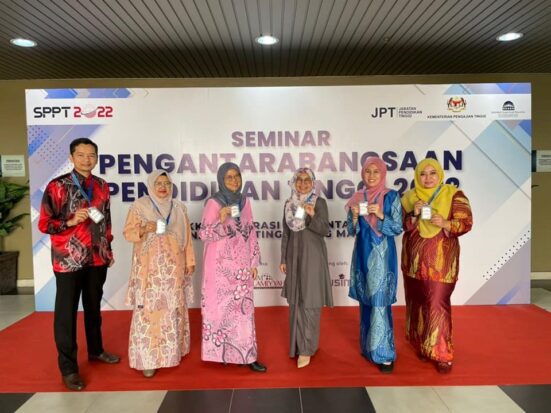 In this seminar, three staff from UTM International presented their papers on different topics related to the internationalization agenda. The Manager of International Student & Scholar Services, Ms. Nor Azlinda Abu Bakar presented a paper with the title 'Inovasi Perkhidmatan dan Pengurusan Pas Pelajar Antarabangsa: Amalan Terbaik di UTM International', the Manager of International Relations, Mr. Ahmad Hilman Borhan, presented ("Enhancing Internationalization Activities and University's Global Visibility via Alliance: A Perspective of UTM ATU-Net") and the Manager for Student Experience, Ms. Norfaeza Ali, presented ("Memperkasa Peranan Persatuan Pelajar Antarabangsa sebagai wakil di UTM bagi Merapatkan Jurang Perbezaan Sosio-budaya antara Pelajar Antarabangsa dan Komuniti Tempatan UTM").
This seminar is a good platform for university's academic and administrative staffs, especially from the international office, to share and exchange their knowledge, experience and best practices on the planning and implementing internationalization agenda and activities.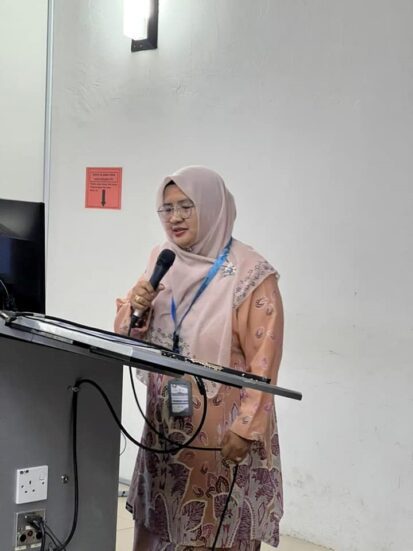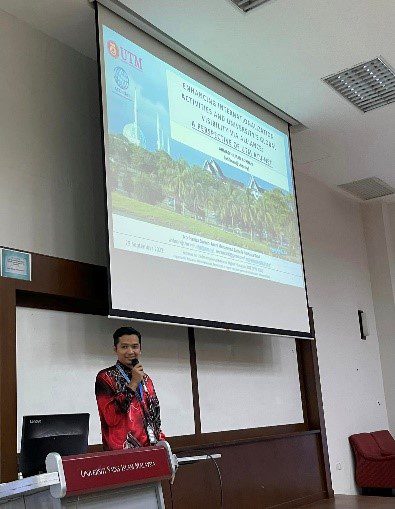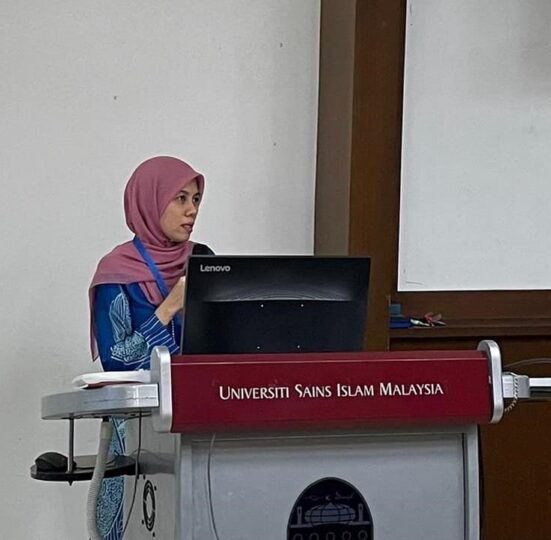 The Acting Director of UTM International, Prof. Dr. Nor Haniza Sarmin, attended this conference as the official representative of UTM Vice-Chancellor. Also joining this 1-day programme are Associate Director of UTM International Kuala Lumpur, Assoc. Prof. Dr. Norhayati Abdullah, and the Executive Officer of International Student & Scholar Services (Pass & Visa), Ms. Ayu Azrin Abdul Aziz.
UTM International is consistently organizing various activities and participating in a significant number of international programmes in order to uphold UTM's aspiration to achieve global eminence as a distinguished Malaysian research university.
You may reach UTM International via https://www.utm.my/international/ or our official Facebook at https://www.facebook.com/UTMInternational.
Prepared by: Ahmad Hilman Borhan, Nur Shafikah Misran & Nor Haniza Sarmin