Written by Nur'ain Balqis Haladin & Aizuddin Supee
GELANG PATAH, 25 Aug. – A roadshow was conducted to educate and create awareness among a school community about the importance of seagrass ecosystems and their exceptional carbon storage ability beyond terrestrial forests.
Headed by Dr. Nur'ain Balqis Haladin, the UTM team and Kelab Alami Mukim Tanjung Kupang visited the school community, Sekolah Kebangsaan Tiram Duku, Gelang Patah on 25th August 2022.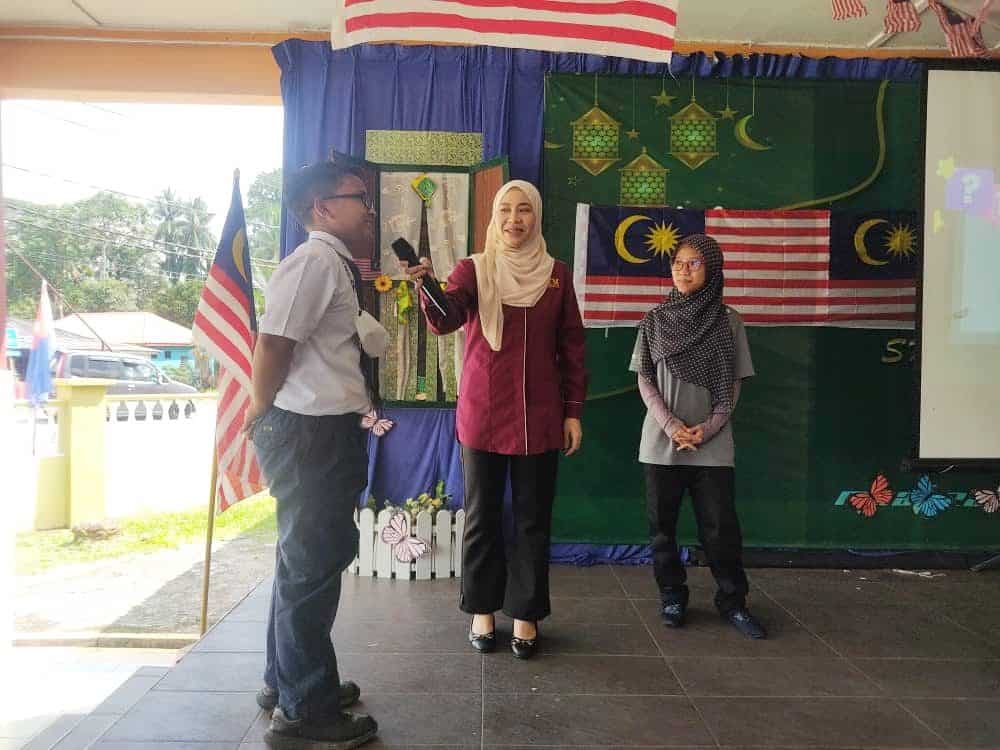 The roadshow started with 'Do you know me?' activity by Dr. Nur'ain Balqis as a way to identify the pupils' prior knowledge of seagrass ecosystems. They were shown some pictures and asked to guess what they were. It was so pleasing to see how enthusiastic they were to answer all the questions. Remarkably, some of them were able to answer the questions correctly!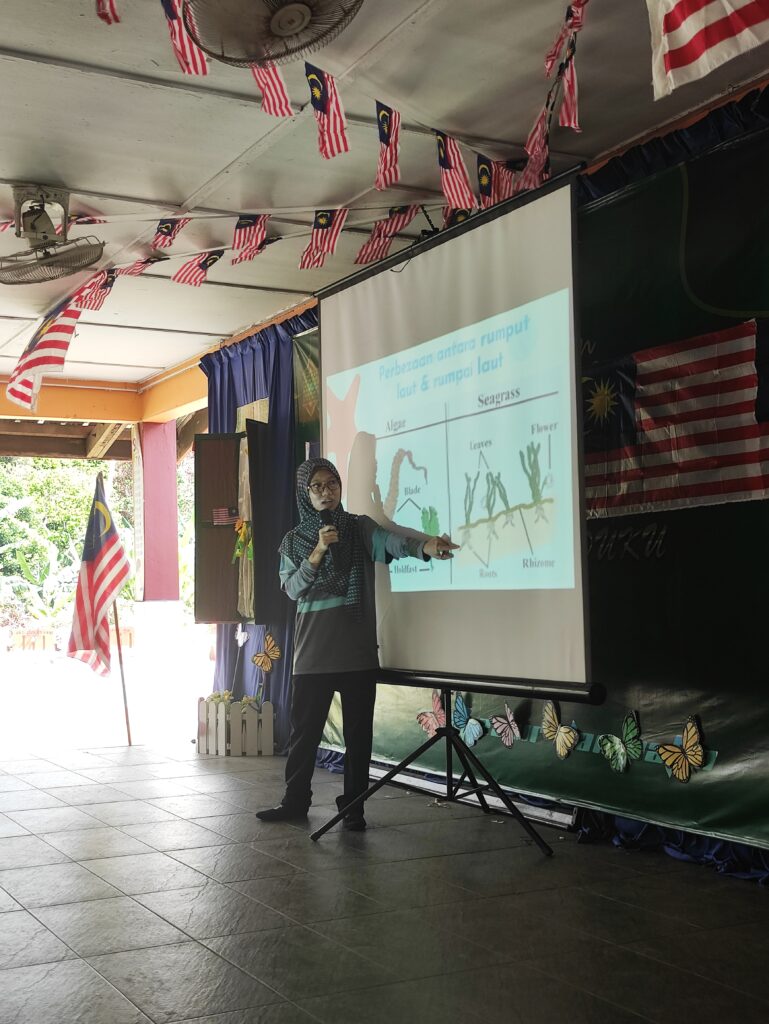 Ms. Nur Syazwani binti Ali and Mr. Syafiq Hafizee from Kelab Alami Mukim Tanjung Kupang then introduced the pupils to seagrass ecosystems and some animals found in seagrass meadows. During this session, they were given insights on the differences between seagrass and seaweed, the different types of seagrasses, the importance of seagrass for our environment (with an emphasis on low carbon) as well as the different types of animals such as sea stars, dugong, sea urchin and more.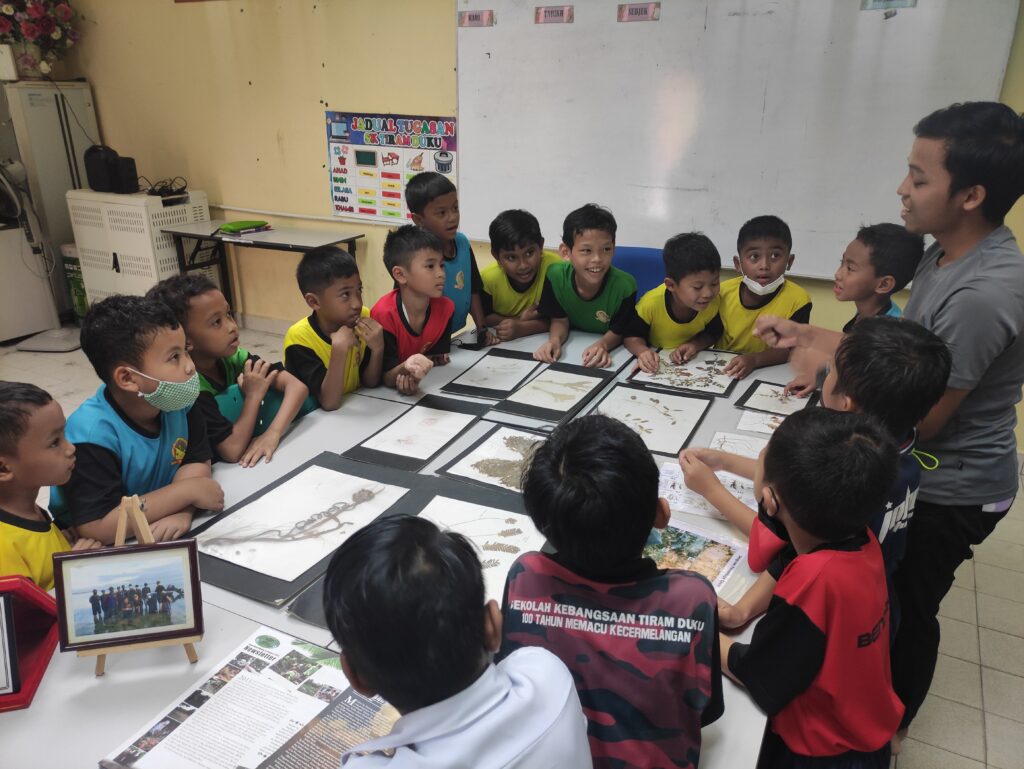 After that, the pupils were asked to go to the science lab to look at the samples of seagrass, mangrove, and some animal specimens brought by Kelab Alami Mukim Tanjung Kupang. They were able to touch the samples and listen to more explanations by the team. We were amazed to witness how eager they were to know more about some of the species.
It can be concluded that these pupils have gained new learning experiences as they participated in the activities and were given the privilege to see with their own eyes as well as to touch the samples during the exhibition. It is hoped that this programme has provided them with new knowledge and created awareness of the importance of seagrass ecosystems, hence inspiring them to conserve and secure the future of seagrass.
We would like to take this opportunity to thank Geran Komuniti Iskandar Puteri Rendah Karbon 2.0 (GKIPRK2.0/BU1/A1.4/P4) for funding Adam's Seagrass Adventure! book project.