Project Theraplay 2.0 was an initiative to continue Corporate Social Responsibility (CSR) from Theraplay 1.0 for special needs children. Volunteering among students from the Faculty of Built Environment and Surveying and the Faculty of Electrical Engineering, Universiti Teknologi Malaysia (UTM) have completed a CSR project in Pusat Jagaan Warga Istimewa Kempas (PJWIK).
Under the guidance of the Director of Landscape Architecture Program, Dr. Lee Yoke Lai, the proposed therapeutic garden for the special needs community in PJWIK was constructed in two phases. The first phase began on 1st until 18th August 2022 and the second phase was on 21st October 2022.
The main objectives of Theraplay 2.0 are;
Providing a platform for the community to channel aid to special groups through collaboration with UTM and non-governmental organizations (NGOs)
Nurturing spiritual concern among the public towards the special needs communities
Create exposure and awareness of public vitality on the therapeutic landscape to improve physical therapy and rehabilitation for special groups, disabilities and the elderly
The organizing committee secured funding through various sources, such as UTM Office of Students Affairs, via UTM Top Bidder 2021/2022 program on 17th November 2021, and through Projects for Happiness 2022 by My Starfish Foundation. Aside from cash grants, the team also sought out in-kind donations for plant materials, hardscape and furniture items. Not to forget, a crowdfunding campaign which raised RM1,100 to fund the remaining balance for the project. The total cost of the community project was RM 17,500.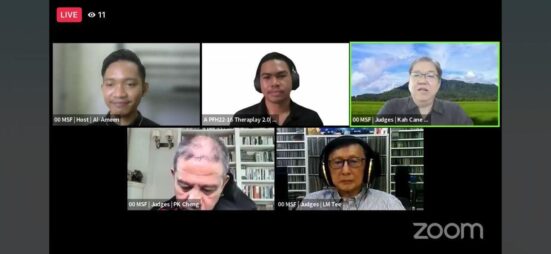 Figure 1.0 Committee member, Muhammad Amir Daniel Ahmad Tarmeze presented the project Therapaly 2.0 proposal to the panel of judges from My Starfish Foundation via Zoom on 17th June 2022
The proposal mainly provides the care centre with equipment and facilities that use the existing space; this improves the physical, psychological and social well-being of the special needs community in PJWIK, which houses a spectrum of mentally and physically challenged patients. The following zones were proposed to serve different functions, enhancing the community's quality of life.
Zen Garden – A mini garden that encourages relaxation, and improves focus and concentration
Physiotherapy Area – Promote physical activeness and psychomotor skills
Edible Garden – Introduce farming activities for the community
Creative Area – An interactive play structure to encourage social interaction
Calming Area – A calming indoor environment that can double as a dedicated therapy room for patients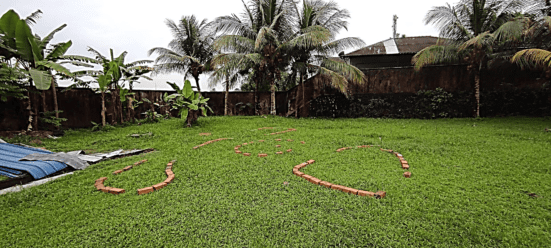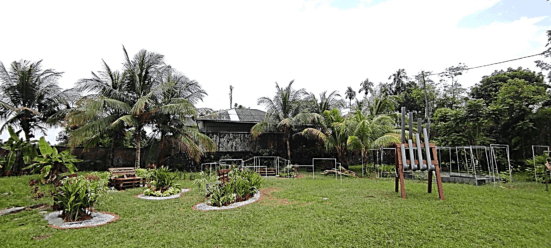 To officially hand over the project to the management of PJWIK, the organizing committee held a closing ceremony on 28th October 2022. The invited guest was a representative from ILAM (Institute of Landscape Architects Malaysia), one of the project's sponsors.
In short, the positive outcomes of this project have created UTM students' involvement in building a sustainable society to attain the core values of Integrity, Synergy, Excellence & Sustainability (ISES).
Students involved in the project are as follows:
Department of Landscape Architecture
Celine Chiow Jia Yee
Ho Jia Er
Cho Jun Kee
Ho Hui Ching
Soh Huey Xuang
Soon Suh Jing
Chew Vikee
Heng Jing Jie
Koo Sheng Shao
Nurul Nadiah Maarof
Afiqah Nurnabila Md Yani
Department of Architecture
Cheng Hui Yen (Shirley)
Department of Quantity Surveying
Nur Adriana Mohd Asyiq
Faculty of Electrical Engineering
Yip Wen Xin
Muhammad Amir Daniel Ahmad Tarmeze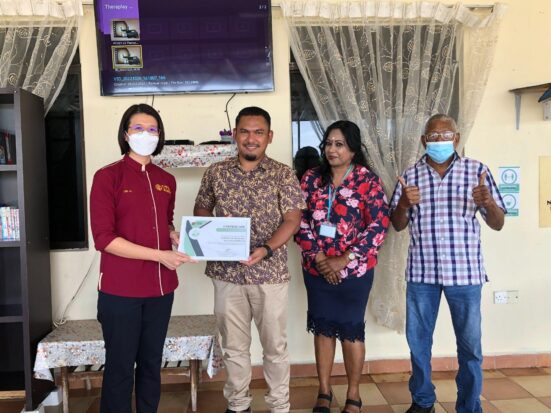 Certificate appreciation given to the representative of Institute of Landscape Architecture (ILAM)