On 27th September 2022, Jawatankuasa Kolej Mahasiswa (JKM) Kolej Tun Dr. Ismail (KTDI), Universiti Teknologi Malaysia (UTM) arranged an Annual General Meeting (AGM'22). The objectives of this meeting were to provide exposure to the activities and the development of JKM KTDI for the 2021/2022 session and also to appoint the new committee members of JKM KTDI for the 2022/2023 session.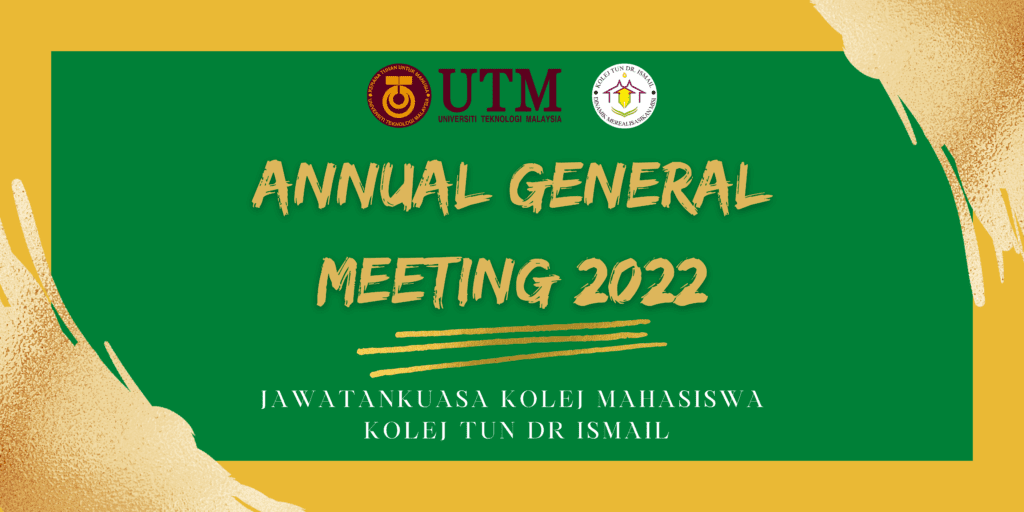 The meeting started with the arrival of guests and VIPs. The guest of honour was the Principal of KTDI, Lt. Col. Assoc. Prof. Dr. Mohd Noor Azli bin Hj. Ali Khan. The meeting was held virtually via Facebook live of Kolej Tun Dr. Ismail in which other guests, including the council of fellows, the committee of JKM (2020/2021 session), and the committees of clubs under JKM KTDI watched through the streams.
There was a singing of Negaraku, Keunggulan Terbilang and the KTDI anthem song, followed by the doa recitation and speech from the principal. Before the meeting start, Farah Adreeana, who has been appointed as the minute meeting recorder, started to record the flow of the meeting. At 8:30 p.m., the meeting officially started with a speech from Chairman of the meeting, Joshua Raphael Justtin. Then, he passed the microphone to the Secretary of JKM KTDI 2021/2022, Logar Ram, to present the activity report of all the programs that have been organized throughout JKM KTDI session 21/22. It was then followed by financial report of the year presentation by Treasurer of JKM KTDI session 21/22, Amal Husna.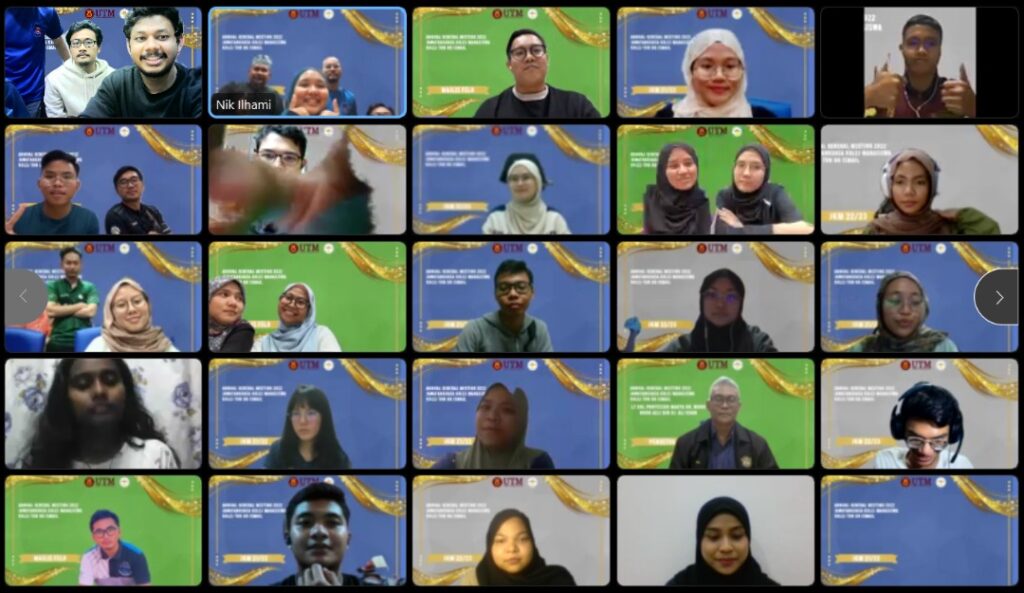 On to the next agenda, we focused on our Q&A session with fellow council and also our very own college principal from a survey, using Google Form, which has been distributed to the KTDI residents. The covered scope of the survey and questions were about the KTDI facilities, JKM programs and welfare of KTDI residents in which to know whether they are satisfied or what are their demand in order to upgrade or improvise the service that is being offered to them.
After that, PRM Muhammad Nur Izzuddin gave a speech for the dissolution of the JKM KTDI session 21/22 session committee. Then came the moment that all have been waiting for, the announcement of JKM KTDI 22/23 session committee and also the upcoming MT's that will lead this JKM KTDI.
A new line up for the committee was announced and the new president, PK Wan Azmi, gave his very first speech. The meeting ended with a photo session with all of the attendees and we wish the best of luck and success to JKM KTDI's new leadership team!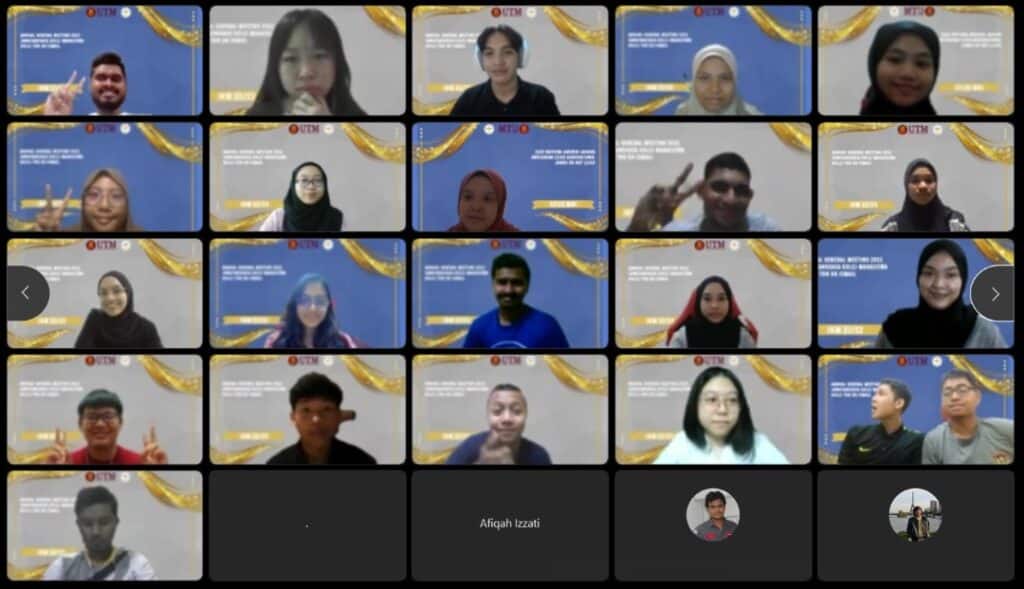 / Department of Deputy Vice-Chancellor (Student Affairs)