Muhammad Hazim bin Roslan, a marketing undergraduate student of Azman Hashim International Business School (AHIBS), Universiti Teknologi Malaysia (UTM) was selected to participate in 'Student Exchange Program for Summer Semester' organized by University of Hradec Kralove located in Czech Republic for one semester starting from February until June 2022.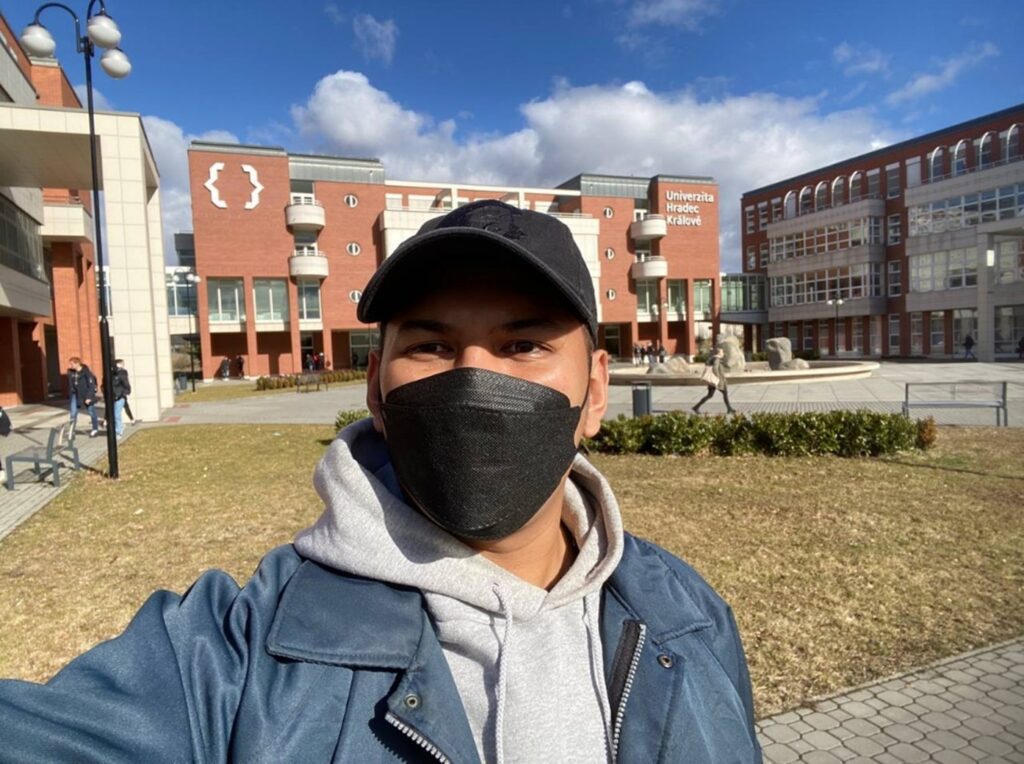 This program was funded by UTM and Erasmus+ International Credit Mobility Program. The programme offered the opportunity for the student to participate actively in classes, university activities, residential life and cultural programme. Muhammad Hazim has been chosen from a few hundred applicants throughout UTM students to be the only representatives from public universities to study in the center of Europe, Czech Republic.
He made a decision to study at Faculty of Informatics and Management (FIM) to participate in Erasmus+ International Credit Mobility. In each academic year, the faculty routinely hosts 200 exchange students. These students contribute significantly to the international atmosphere at FIM and are incorporated into the academic and social life of the faculty.
The initiative focuses on opportunities travel for students from the partner universities that have been specified, namely UTM and University of Hradec Kralove. For one semester, students can earn credits by studying overseas. The students return to their sending university to finish their studies when the mobility period is over. Students must be enrolled full-time at one of the University of Hradec Kralove's partner institutions in order to be eligible.
In the summer semester of 2022, the faculty welcomed 49 international students. During the welcome meeting, the Dean personally greeted the first 21 students. Most of the students come from Europe, but there are also participants from Taiwan, Thailand, Malaysia, Colombia, Mexico, and Brazil. The faculty wanted to express their gratitude to the students for making it to FIM despite the terrible circumstances surrounding Covid-19.

Hazim participated in 6 of the 39 courses offered throughout the duration of the programme; Business Ethics, Business Economics, International Trade, Professional English, Sales and Advertising, and Marketing Research were among the topics covered in the classes. The classroom environment and activities were really engaging and unique from the norm at UTM.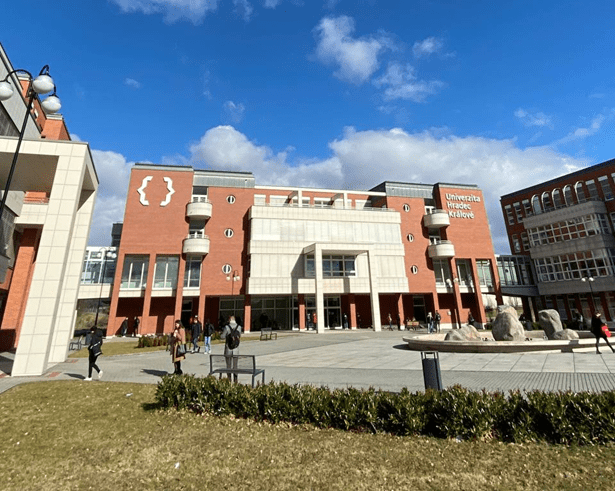 Students from all around Europe, Asia, and other countries were enrolled in the class. Participants got the chance to interact with students from all around the world and engage in internationalization throughout the programme in first-rate facilities. Hazim managed to seize the golden opportunity to experience nearly all four seasons there thanks to this programme, notably during the summer semester. Additionally, he was able to participate in every lesson because the faculty staff and lecturers communicated from a conversion of Czech to English during the full class period.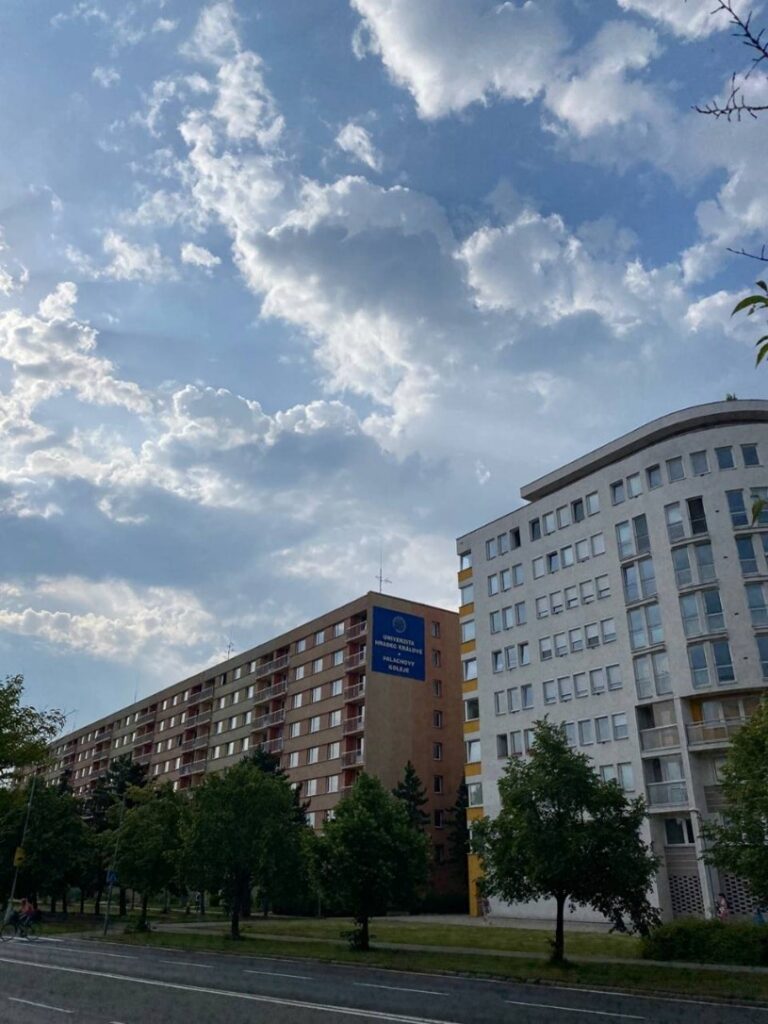 Six month into the exchange programme, he discovered a unique sort of new environment during the whole exchange trip and was accustomed to a range of values, social norms, and distinctive historical insights. He has benefited greatly from exposed to this and ability to participate in all of these; a wider perspective on what it was like to live and study abroad, which, for many, is a life-changing experience. He also got the opportunity to travel several stunning locations, including Prague, Pardubice, Brno and Hradec Kralove. Countless innovative things have been learnt and encounter many new friends from across Europe while getting chances to visit from all historical sites, cultures, and civilizations communities.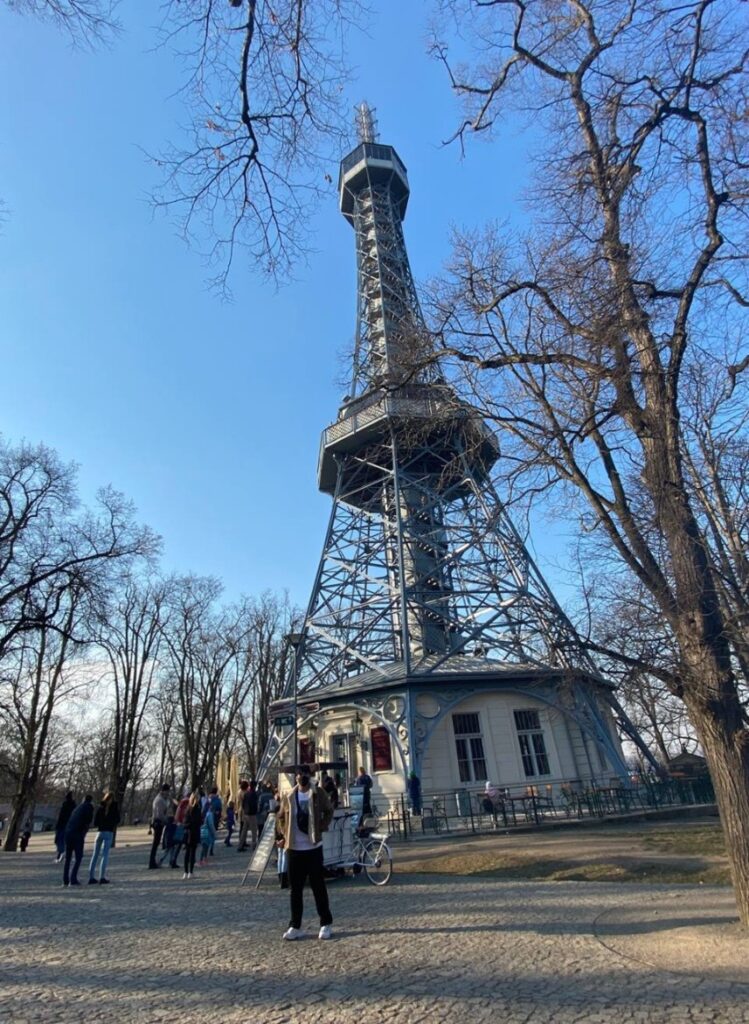 "I didn't even know a single word of Czech language before I travelled to the Czech Republic. Communication with Czechs has become difficult for me since most of them cannot speak English," he added. He seized the opportunity to acquire the basic communication with Czech in order to interact, which helped him communicate better and widen his social horizons.
"It gives me the chance to fully immerse myself in a different language while also improving my communication abilities in a foreign learning atmosphere. Every student who takes part in the programme will always have a completely different and unique experience. I particularly enjoyed the public transport system that been provided", he said.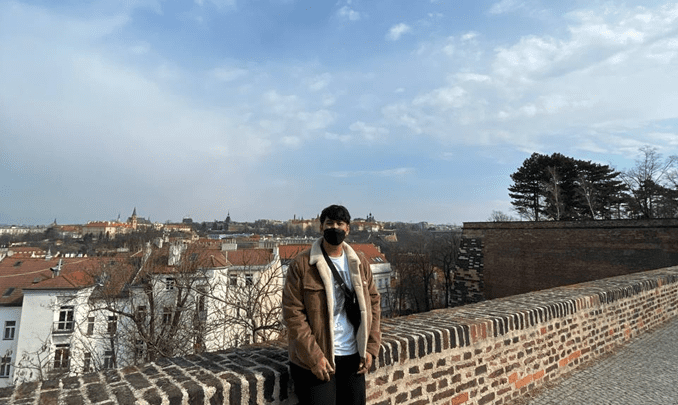 He gained familiarity to experience the fasting season during Ramadan and celebrating Aidilfitri abroad in the Czech Republic with other Malaysians. "I have several difficulties, especially during fasting. Due to the time difference between Malaysia and Europe of 7 hours and the length of the day and night here, I had to fast for almost more than 14 hours and woke up earlier for sahoor", he explained.
The most exciting festival for all the Malaysian students studying in the Czech Republic is Hari Raya Aidilfitri. All Malaysian exchange students are invited to the Hari Raya Aidilfitri celebration at the Malaysia Embassy in the Czech Republic, which is located at Prague 6. The event was organized with the goal of bringing together and welcoming all Malaysians, whether they are students or employees in the Czech Republic and getting to know one another in a way that is reflective of Raya Malaysia vibes.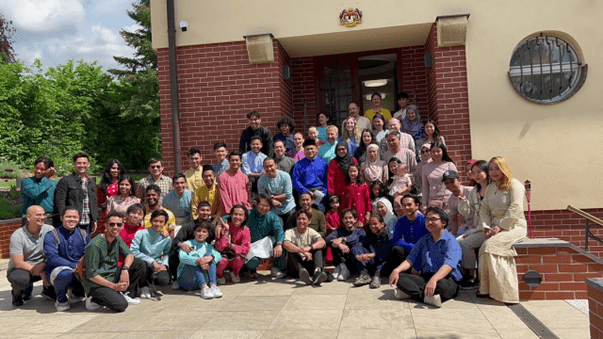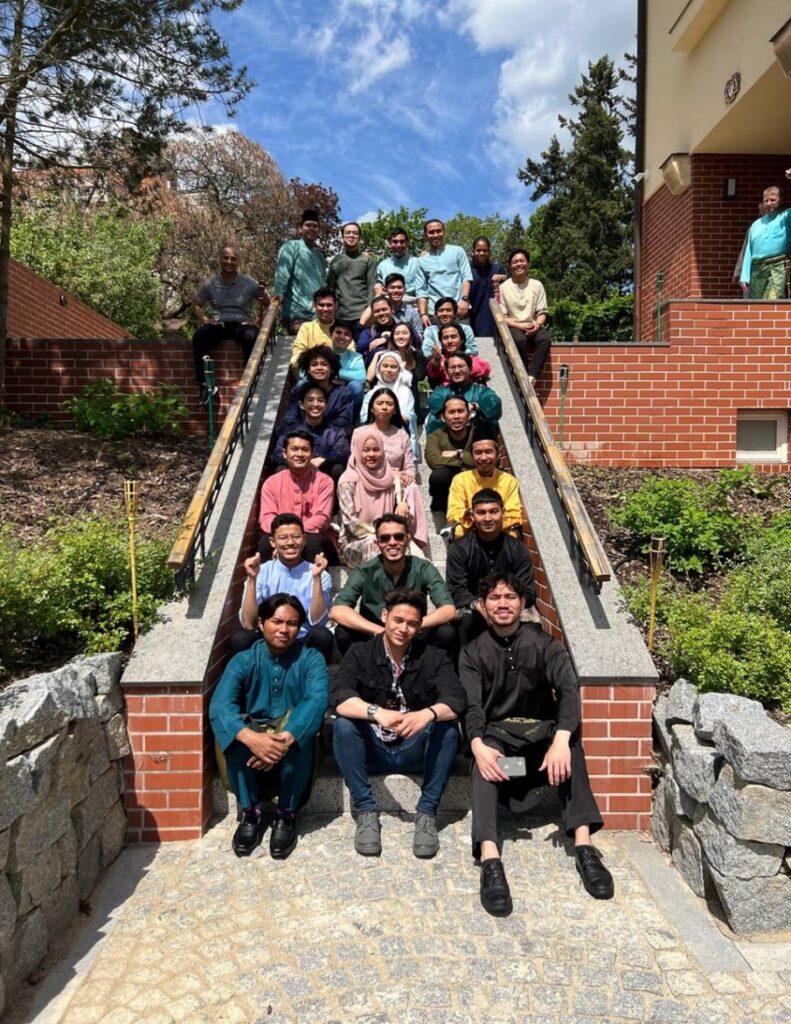 "I also had the chance to participate in the Festival of Embassies Food and Culture, which is held at Prague 6's Farmer's Market. On the day of the event, I moved between booths to explore the various cultures and sample the local food from other embassy countries. The local cuisine and entertainment are available to all visitors", he stated.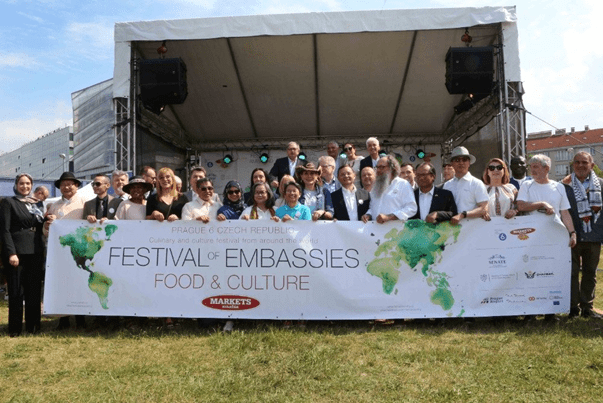 In conclusion, taking part as an exchange student who represented UTM made this once in a lifetime moment achievable. It is highly encouraged for all UTM students to take part in either a short-term or long-term exchange programme. Living and studying in a different country with a massively diverse atmosphere opened his eyes to alternative viewpoints and gave him a richer social and cultural experience.
"It was a honor for me to take part, make lifelong connections with students from all over the world, and discover the Czech Republic as one of the developing European countries. I would like to express my gratitude and admiration to the whole UTM international office team and AHIBS administration for their unwavering commitment to assist him during the entire application process."