By: Chiang Yong Jie
Two teams from Universiti Teknologi Malaysia (UTM) were declared as 1st Runner Up and 2nd Runner Up in NASA (National Aeronautics and Space Administration) Space Apps Sarawak 2022 on 11th October 2022.
NASA Space Apps Challenge is a 48 hours global hackathon event, organized by NASA, to inspire local communities to come together, think intensely, and create solutions to important problems. There were around 2,000 participants from Sarawak competing in this year's NASA hackathon, of which the NASA Space Apps Sarawak 2022 competition was part. It is a coordinated event under the Ministry of Education, Innovation and Talent Development, Sarawak.
On the 1st and 2nd of October 2022, 3 UTM students participated in the NASA Space Apps Challenge for Sarawak Region and were successfully selected as the Top 5 finalists. All finalists were selected to compete again in the grand finale on 11th October 2022 at TEGAS Digital Village, Kuching, Sarawak.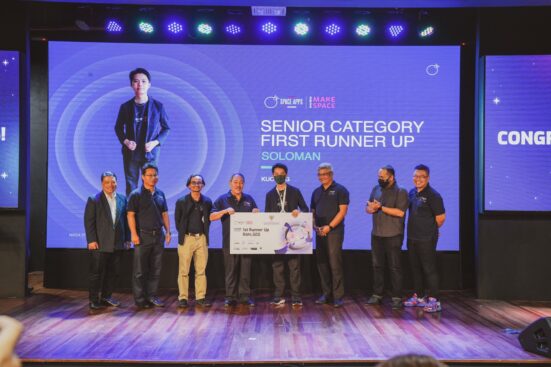 First Runner Up of NASA Space App Sarawak 2022
Team SoloMan, consisting of Chiang Yong Jie, from the Faculty of Electrical Engineering, won 1st Runner Up and managed to take home RM 4,500 after the fierce competition. The team developed an AI (Artificial Intelligence) application that carries out natural language processing to analyze the scientific report in order to produce statistical reports of language used and content prediction. The solution is designed to help researchers in accessing the scientific documents in NASA Technical Server more easily and quickly. The application is known as 'Dr Pronto'.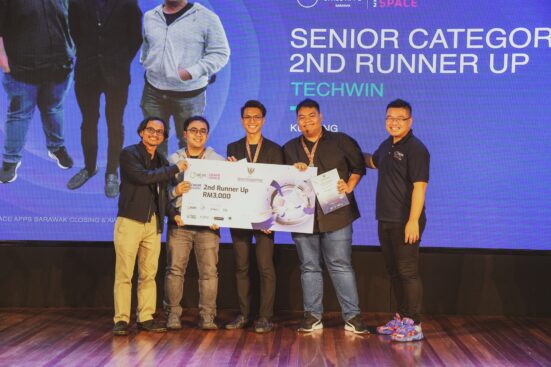 Second Runner Up of NASA Space App Sarawak 2022
Meanwhile, Team Techwin, consisting of  Hollis Bunyeh Anak Francis Mengga (Faculty of Science) and Nazarudin Iqzuan bin Marzulino (Faculty of Electrical Engineering) won 2nd Runner Up with RM 3,000 cash prize. Hollis and Nazarudin collaborated with Ernest Chuck Joseph, an Engineer from Taiyo Yuden (Alumni of UNIMAS).
Techwin had come out with an amazing solution where they built an interactive website named 'Unlocking The Secrets of The Sun' aims to expose non-scientist to the Parker Solar Probe in a simpler, more understandable and creative approach. It consists of informative storytelling with the help of Scratch, Data Visualization of Parker Solar Probe findings through Power BI and as well as all the necessary details regarding the Parker Solar Probe.  
"The experience that I gained in this challenge is invaluable. This hackathon provided UTM students with an opportunity to apply their skill sets in solving real-world problems," said Yong Jie.
He added, his team was very grateful to have Associate Professor Dr. Yeong Che Fai from the School of Electrical Engineering, Faculty of Engineering, UTM to mentor and guide them.
Congratulations to our students and their team!