PENANG, 23 Aug. – Universiti Teknologi Malaysia (UTM) and Bidnow Sdn. Bhd., Malaysia's fastest-growing bidding platform, signed a Memorandum of Understanding (MoU) and Memorandum of Agreement (MoA) witnessed by Yang Di-Pertua Negeri Pulau Pinang, TYT Tun Dato' Seri Utama Ahmad Fuzi bin Haji Abdul Razak here today.

The cooperation and collaboration between the two entities in areas of technology, cybersecurity and data science.

Speaking on behalf of UTM, Prof. Datuk Ts. Dr. Ahmad Fauzi said, "UTM looks forward to this collaboration, to which our expertise and research can immensely contribute. We have recently conducted profound research, especially in Web 3.0 and cybersecurity.

We look forward to using this to provide robust solutions for BidNow, while collaborating on real-world research, not only for the university's betterment but also for BidNow and humanity at large. In this regard, we would like to extend our heartfelt thanks and appreciation to BidNow for this opportunity for us to collaborate with one of the country's leading and fastest-growing tech platforms."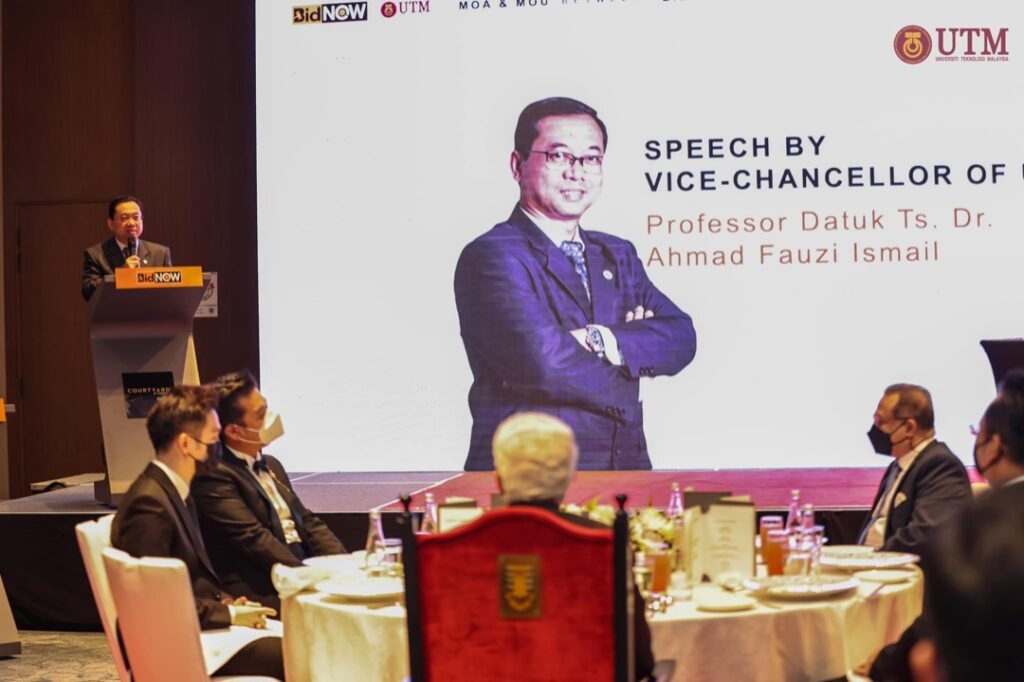 Echoing the Vice-Chancellor, Chief Executive Officer of BidNow, Frankie Goh Chee Keong, said, "evidently, this is a far-reaching and enterprising collaboration between both BidNow and UTM that will start with developing tech solutions and platforms concerning cybersecurity. This includes Augmented Reality (AR) and Virtual Reality (VR) technology, Web 3.0 technology as well as areas on Data Analysis and Data Science."

This is the first collaboration for UTM on the E-auction/bidding technology platform. The partnership will be a milestone for UTM and BidNow for possible commercialisation in digital sciences and technology. The collaboration will also include other areas such as curriculum design, research, innovation, entrepreneurship and social responsibility. Products arising as part of the collaboration will be jointly promoted and marketed, which will also involve commercialising UTM's research products.

Additionally, the collaboration will also provide employees of BidNow and its subsidiaries enrolment opportunities in UTM degree and non-degree programmes, as well as academic and leadership exchange placements in the university. Conversely, UTM academicians and students will have opportunities for industry placements as well as internships and training at BidNow and its subsidiaries.

Also attending the ceremony was Chair, School Computing, Prof. Ts. Dr. Wan M.N. Wan Kadir, Ts. Dr. Muhammad Iqbal Tariq Idris, the project lead, Assoc. Prof. Dr. Anazida Zainal and members Ts. Dr. Siti Hajar Othman and Dr. Fuad Abdulgaleel Abdoh Ghaleb.