Kuala Lumpur, 18 July 2021 – Bearing Kinokuniya Kuala Lumpur as her favorite bookstore in Malaysia, Ms. Dewi Utami unlocked her favorite book, Sherlock Holmes, authored by Sir Arthur Conan Doyle. During the recent Read to Lead program, the book needed no introduction. However, Dewi has given the book her exceptional reviews.
Enthused over mastering professional and growth development through mystery fictions, Dewi chose the book mainly because of the remarkable author who is also a great medical practitioner. The fact that the author uses science-backed data to solve the mysteries outlined in the book, has impacted the PhD journey that Dewi has chosen for herself at UTM. The power of science is made visible throughout the book which enhances Dewi's personal perspectives on the importance of science to empower livelihood of the people.
According to Dewi, the key character, Sherlock Holmes, is deeply knowledgeable. She learnt a lot of great values from reading the book on how to be efficient and precise, to value friendship and trust, and to inculcate an objective judgement through practicing mindfulness in life.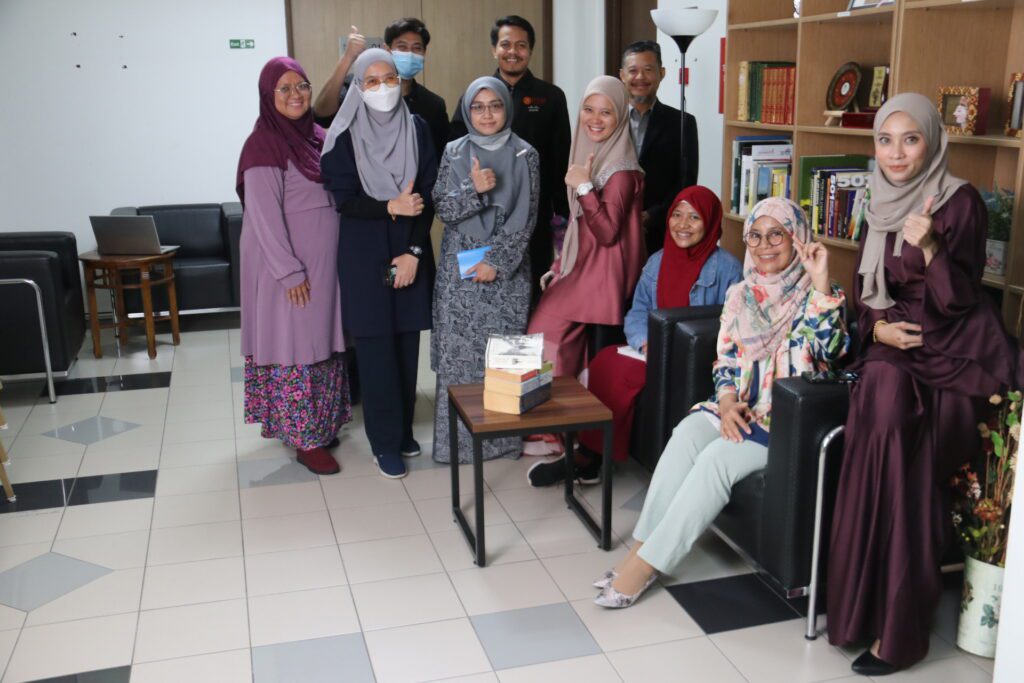 Dewi concluded that building trust requires a huge deal amount of time based on the featured relationship between Sherlock Homes and his closest friend, Dr. Watson. The right companion or friend may be entrusted with secrets. Nevertheless, Sherlock Holmes avoided himself from letting his secrets to becoming a burden to his friend.
Sherlock Holmes become popular for decades and most of his adventures had been adapted to movies, graphic novels, animation and books related to him. A Scottish physician and a writer, Arthur Conan Doyle, created one of the best classic detectives.
He was born weak when he was young and become alone most of his life. However, writing is never a hindrance on his part. He was inspired to write Sherlock Holmes when he practices his medicine in Portsmouth. He wrote his first novel due to his unsuccessful practices for many years.
The first volume of the book composes of two novels (The Study in Scarlet and The Sign of Four), three compilation of short stories, and mini adventures of Sherlock Holmes and John Watson. The story first introduced the narrator, the doctor from the war, Dr. John Watson, who came upon this idea to be with Sherlock Holmes after a crisis to pay his rent. After that unexpected meeting, he becomes aware of the presence of the mad scientist and they become one of the greatest superheroes without powers in their own generation.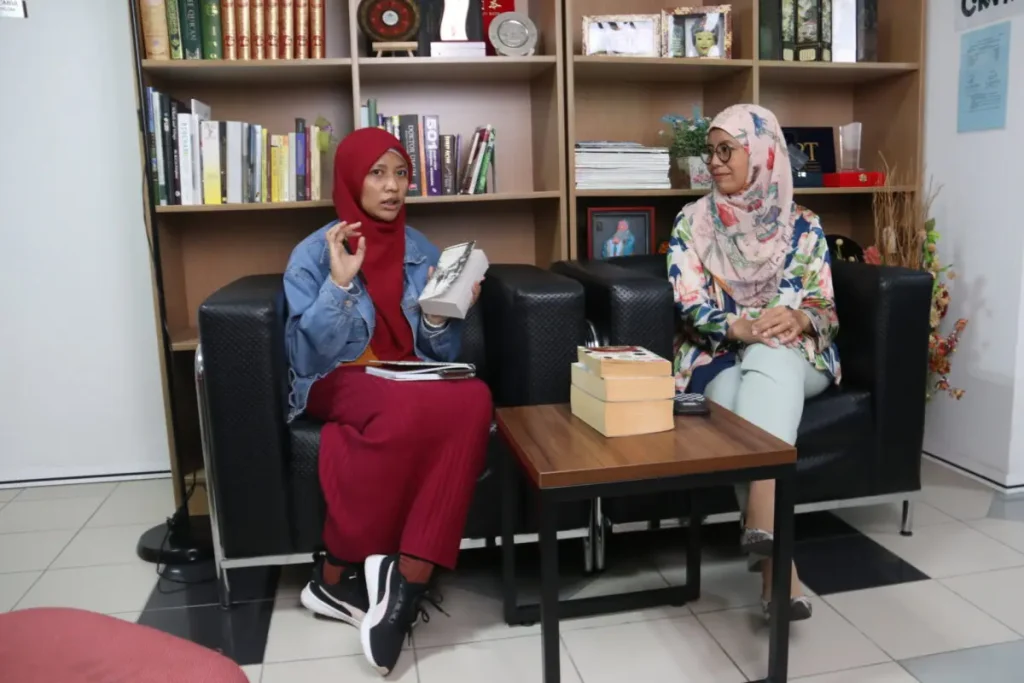 Dewi also disclosed a bookshop called Gramedia, which she frequents when she goes home in Jakarta, Indonesia.  Dr. Norhayati concluded the session with a potential visit to the newly opened bookstore in Kuala Lumpur, Bukit Jalil Tsutaya Books with the international students of UTM.
Prepared by,
Norhayati Abdullah and Su Zalpha Mohamed
UTM International