The Global Leadership Conference 2022 was successfully organized on 20th & 21st July 2022 by University of Southampton Malaysia in collaboration with Universiti Teknologi Malaysia (UTM) with the theme "Leadership & Capacity Building for the Future of Work".
Due to Endemic Covid-19, the conference was organized as hybrid which is physically and virtually to embrace the new norms. The two-day programme covered a variety of contemporary issues in global leadership and featured expert speakers from UK and Malaysia.
The Pro Vice-Chancellor (ASEAN) and Chief Executive Officer of University of Southampton Malaysia as the Chair of the Conference, Professor Rebecca Taylor, in her welcoming speech highlighted that the conference will provide a platform to explore the possibility of sharing knowledge and experience related to leadership and capacity building for the future of work.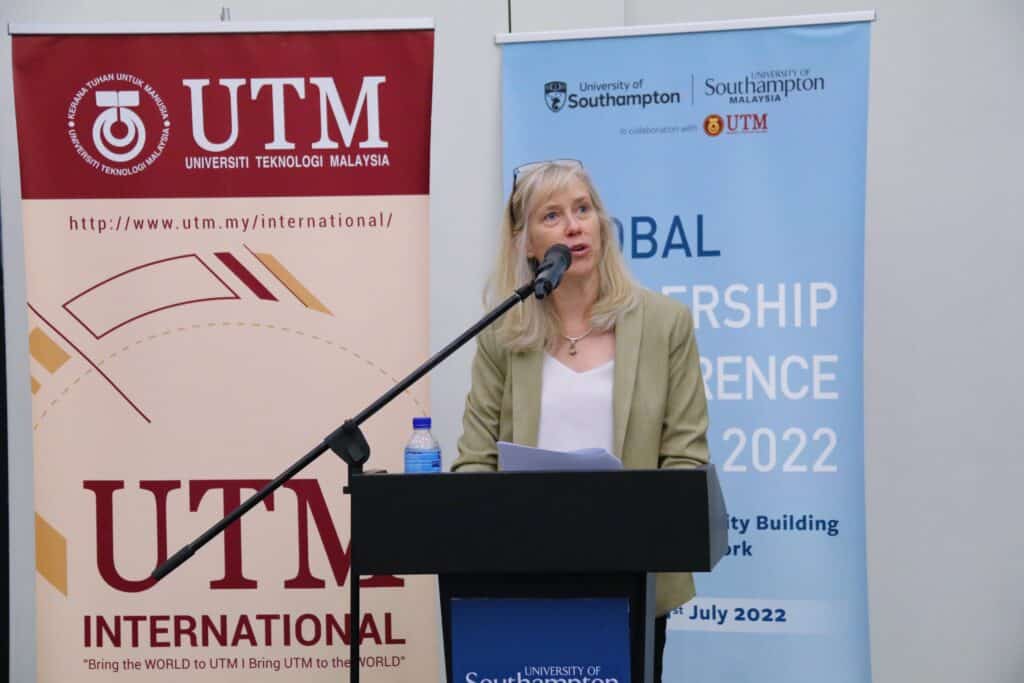 Global Leadership Conference 2022 put together an engaging programme, including keynote from Chief Executive Officer of the SME Corporation Malaysia (SME Corp. Malaysia), Datuk (Dr.) Hafsah Hashim, and Founder and CEO of Aerodyne Group, Kamarul A Muhamed. Exciting talks were also given by distinguished invited speakers and presenters from all around the world.
A total of six (6) sessions of the leadership debates with the subtopics of Sustainability & Profitability, Innovation & Technology, Leadership & Global Society, Talent Management in the Post-Covid Era, Enterprise & Entrepreneurship for the Digital Economy, and Developing Future Talent for the Workforce were conducted by expert panelists from University Southampton, University of Southampton Malaysia, Universiti Teknologi Malaysia (UTM), Universiti Sains Malaysia, and various other industries. The Masterclass Case Study Workshop for the Global Leadership Conference was held on the second day of the program.
UTM was represented by Assoc. Prof. Dr. Rosmini Omar, Dean Azman Hashim International Business School as a panelist for the Sustainability & Profitability subtopic and Professor Dr. Nordin Yahya, as a Moderator for the Developing Future Talent for the Workforce subtopic.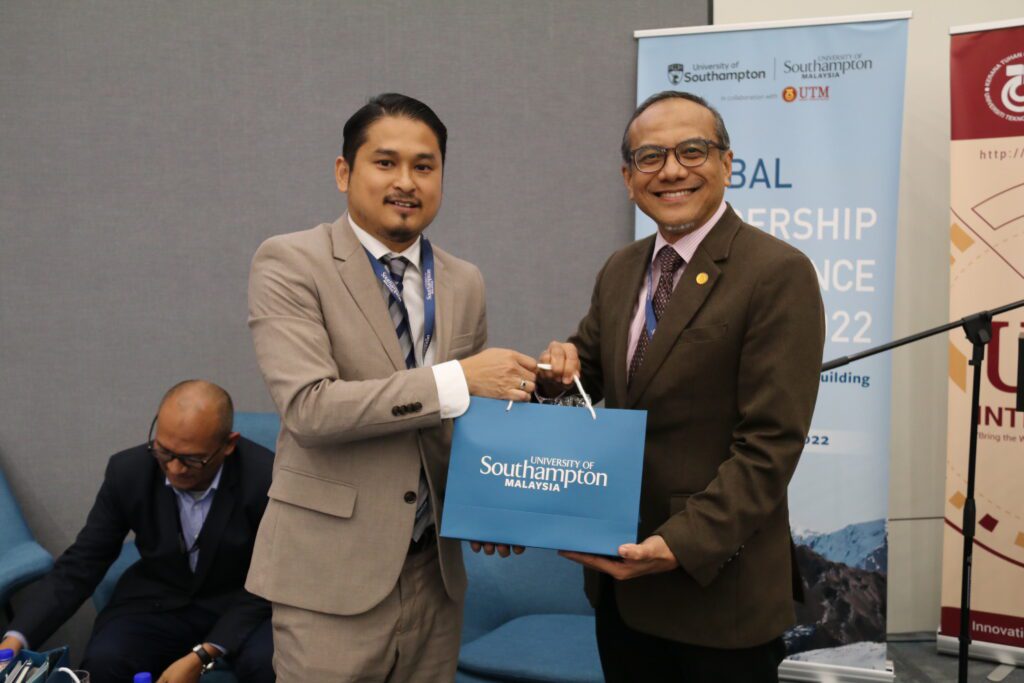 The conference had a total of 20 physical presenters and 6 virtual presenters via Zoom platform. It attracted more than 100 participants for both the conference and masterclass workshop with participants from various countries, universities, government agencies, and related industries.
Participants of the conference engaged in wide-ranging discussions to explore pressing issues and the possibilities of leadership and capacity building for the future in order to jointly create new value.
Prepared by:
Mrs. Arina Syairah Maslani
Mr. Ahmad Hilman Borhan
Madam Punithavalli A/P Marimuthu