Kuala Lumpur, 24 June 2022 – For the past two years, the much-anticipated staples of bonding platforms bridging UTM International and the international students' community fell victim to the COVID-19 pandemic, leaving a trail of memorable zoom engagement and meetings including the Read to Lead program. Recently, the narrative is starting to change whereby UTM International organises its first hybrid Read to Lead engagement featuring Dr Nusrat Ahmed, from Bangladesh, a practising medical doctor who is currently pursuing her PhD at Azman Hashim International Business School.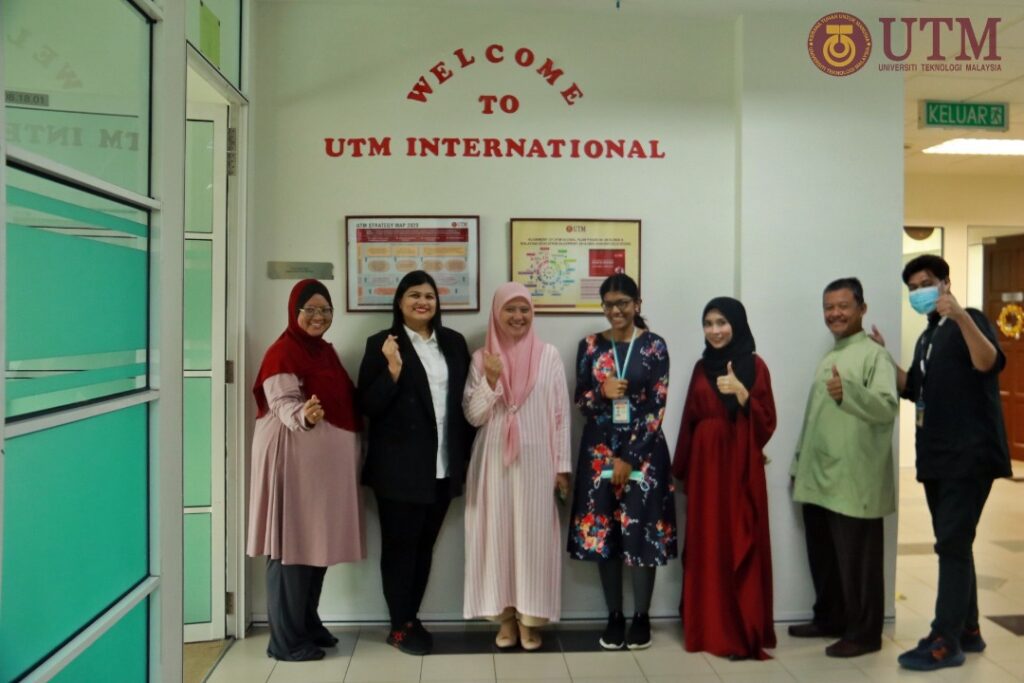 The Read to Lead program envisions to serve as a platform for international students to benefit from reading and communicating knowledge beyond their academic boundaries. The previous sessions inked memories of students sharing their favourite quotes and outlooks of a book that they treasured outside their academic world. For the year 2021, UTM International invited renowned authors to share their published books accommodating the shelves of famous book stores. For the year 2022, we welcome international students of UTM to claim the hybrid stage and share their book of choice while at the same time highlighting their favourite bookshop wherever it is in the world.
Dr Nusrat Ahmed has chosen an important book entitled Educated – A Memoir by Tara Westover. The New York Times ranked the book as #1, being one of the most acclaimed books of our time: an unforgettable memoir about a young woman who kept out of school, left her survivalist family and went on to earn a PhD from Cambridge University. Named one of the ten best books of the year by The New York Times book review, one of President Barack Obama's favourite books of the year and Bill Gates's holiday reading list. The book was enlisted as the finalist for the National Book Critics Circle's Award In Autobiography and John Leonard Prize For Best First Book, PEN/Jean Stein Book Award and Los Angeles Times Book Prize.
Born to survivalists in the mountains of Idaho, Tara Westover was seventeen the first time she set foot in a classroom. Her family was so isolated from mainstream society that there was no one to ensure the children received an education, and no one to intervene when one of Tara's older brothers became violent. When another brother got himself into college, Tara decided to try a new kind of life. Her quest for knowledge transformed her, taking her over oceans and across continents, to Harvard and to Cambridge University. Only then would she wonder if she'd travelled too far if there was still a way home (Source: https://www.amazon.com/Educated-Memoir-Tara-Westover/dp/0399590501)
Dr Nusrat Ahmed recommended the book to everyone who is looking at personal empowerment and professional development. She revealed her favourite bookshop as the Kinokuniya, located in Kuala Lumpur City Centre (KLCC), an international shopping destination and an emblem of Kuala Lumpur. With more than 300,000 books in English, Japanese, Chinese, and Malay, Kinokuniya Malaysia has the greatest selection of books in the country. On the other hand, the spaciousness, tranquillity, and full view of the KLCC park improve the browsing experience inside the store. Moreover, the Coffee Club Xpress on the mezzanine level completes the experience by providing a place for book readers to relax with fragrant coffee and enjoy the store's ambience. Their Kinokuniya Webstore caters to literary needs and more at any time. It is a bibliophile's paradise for its substantial book collection and outstanding literary setting.
Prepared by,
Su Zalpha Mohamed
Norhayati Abdullah
UTM International