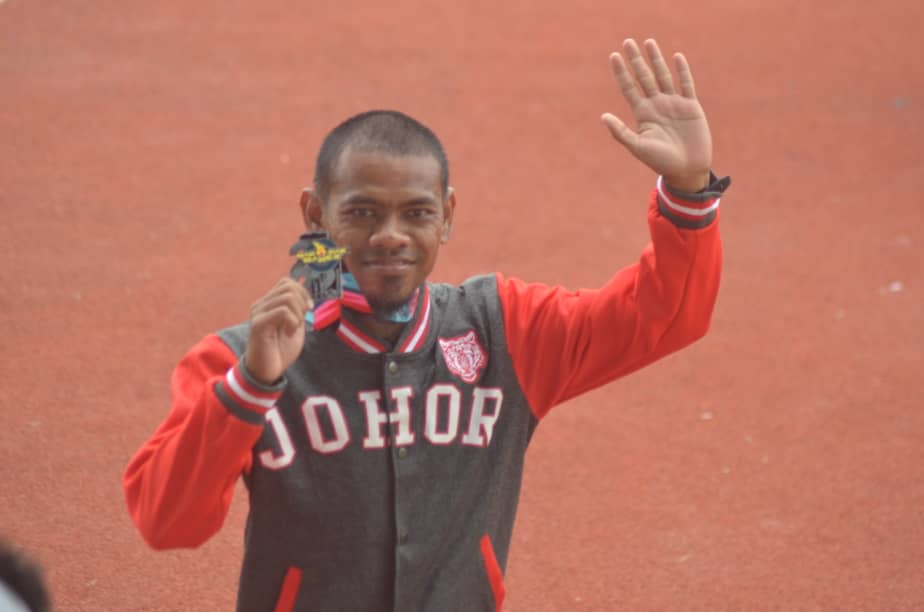 Muhamad Fitri Amir bin Ramli, an Assistant Engineer from the School of Electrical Engineering, Faculty of Engineering, Universiti Teknologi Malaysia (UTM) has done the university proud by emerging as the winner of the men's 100m junior veteran category (40-49 years old) in the just concluded MAKSAK (Majlis Kebajikan dan Sukan Anggota-anggota Kerajaan) Athletics Games 2022 which was held from the 16-19 June 2022 at the Johor Athletics Stadium, Mount Austin, Johor Bahru.
In the blue-ribbon event at the recently launched stadium, Fitri Amir crossed the finishing line at an excellent timing of 12.19s, which was way ahead of his competitors i.e. experienced sprinters representing respective states in Malaysia. Not content with being in the podium for the 100m category, he also emerged as the second fastest sprinter in the 200m junior veteran category with a timing of 25.14s.
Speaking after the closing ceremony on the 18th of June 2022, Fitri Amir explains that since this was his first participation in the MAKSAK Athletics event, he did not put too much expectation on himself to perform well. Little did he know that, due to the excellent quality of sprinters joining this event, at the conclusion of the event he would be known as the fastest junior veteran man.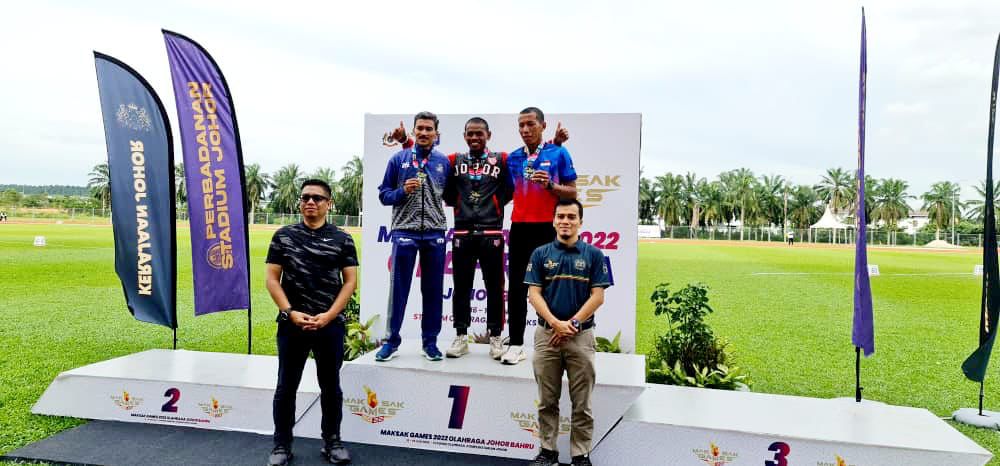 Apart from Fitri Amir, UTM also has another four staff who have been selected to represent Johor in the MAKSAK Athletics Games 2022. Shaliza binti Md Yusos from the Sultanah Zanariah Library also put up an excellent performance by getting herself to the podium by winning the bronze medal in the women's open category. Even though the participation of Rohayah binti Dahar from UTMDigital (javelin & shot putt, women's senior veteran category), Dr. Wan Mohd. Zakri bin Wan Abdullah, Faculty of Built Environment and Surveying (long jump & javelin, men's senior veteran category) and Assoc. Prof. Dr. Zainul Akmar bin Zakaria, School of Chemical and Energy Engineering (100m, 200m, 4x100m, men's junior veteran category) did not yield podium finishes, every one of them managed to display a commendable performance by delivering either their personal best or good timing and distance altogether.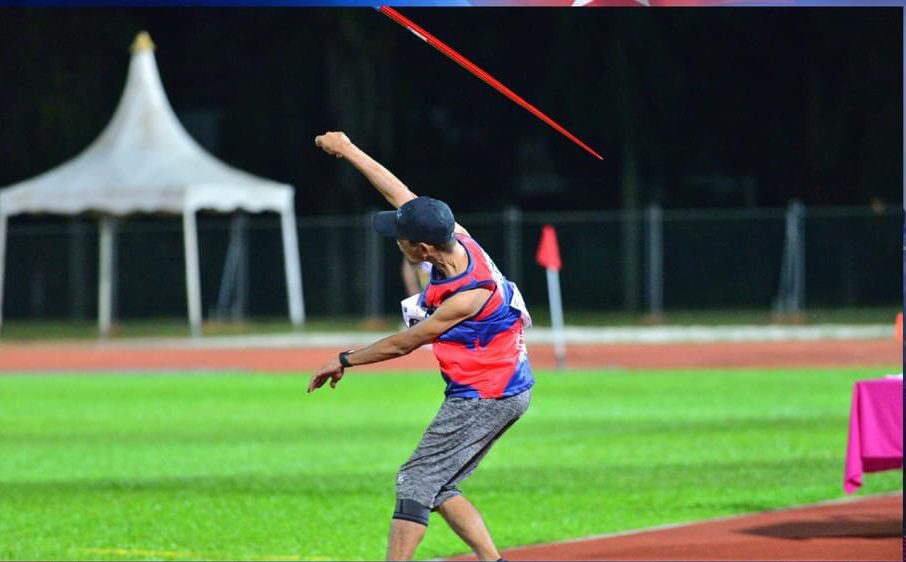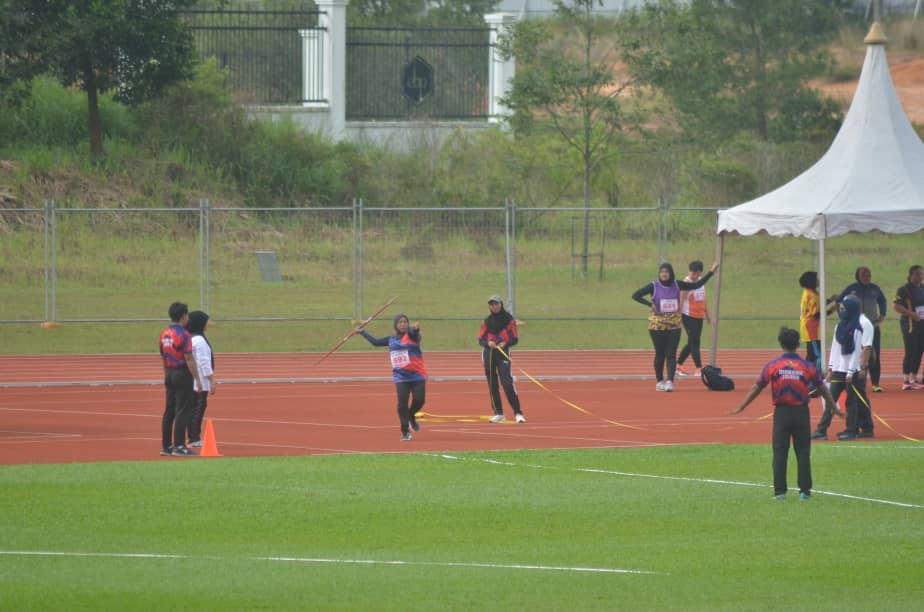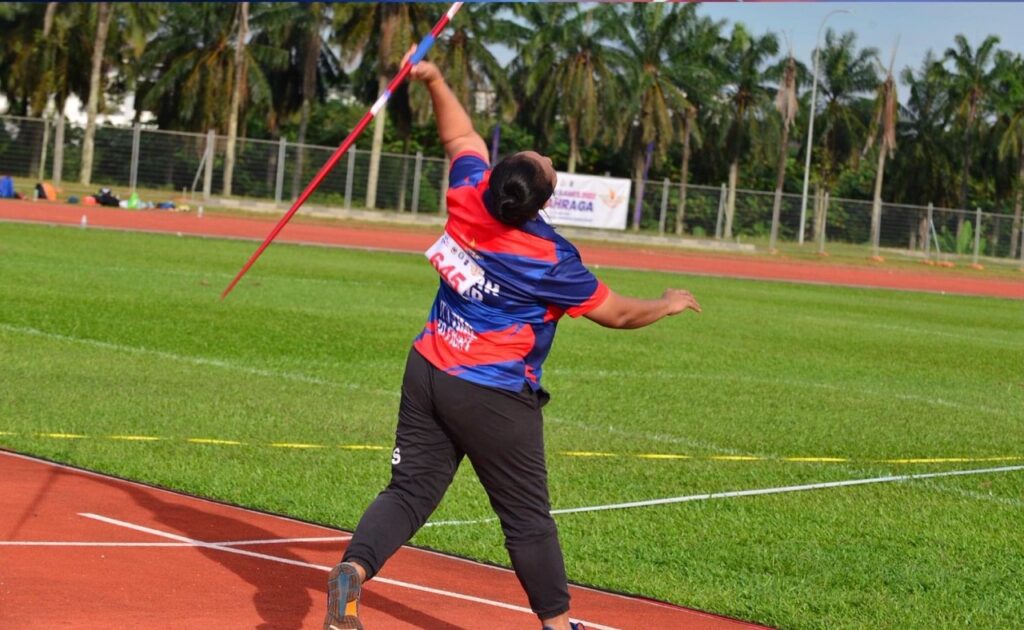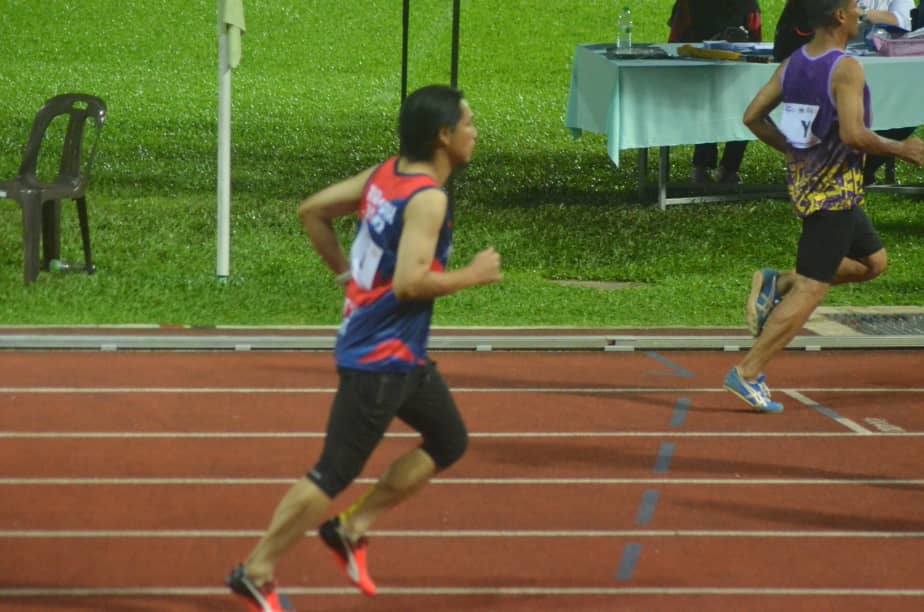 Overall, the MAKSAK Johor athletics team had shown a good outing by finishing the tournament as the third-best team in the men's category as well as emerging as the fourth-best team in the women's category. This achievement must be lauded as an excellent outing considering the quality of participants which also include current and ex-national/ state-level athletes.