Prepared by: Hasya Azyyati Syazwani Hasbullah, Nor Suhaizi Mahdan, & Fatin Afiqah Md. Azmi
Save The Mangrove is a sequential program from the first part, Zero Waste which is the top bidder program that was organised by Universiti Teknologi Malaysia (UTM) Kolej Tuanku Canselor (KTC) College Committee members. The program was held at Kampung Tanjung Surat, Pengerang, Johor on 11th June 2022 mainly to preserve and conserve the ecosystem of mangrove swamp areas as well as to maintain green spaces across the country. Indeed, this program is part of our effort to demonstrate our support to achieve the Sustainable Development Goals (SDGs) No. 13 and 15. To fulfil these objectives, the Save The Mangrove program was successfully held through a collaboration with Pertubuhan Sahabat Bakau Pulau Tanjung Surat.
The journey to Kampung Tanjung Surat was very fun, the participants need to go through by boat while having some great scenery before reaching the mangrove nurseries.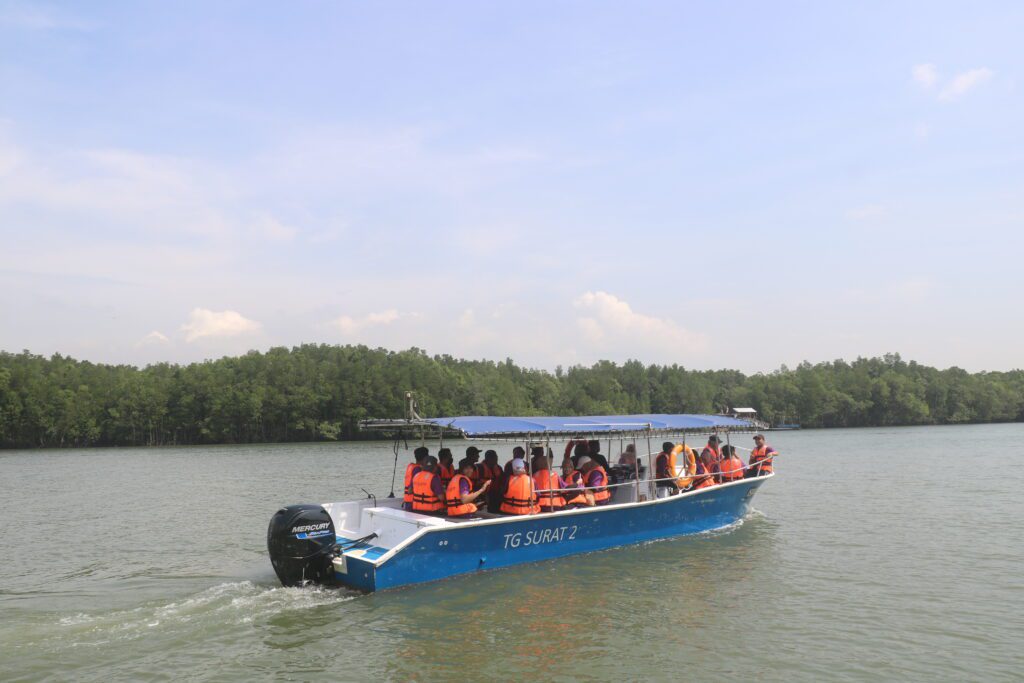 This program was led by the Chief Exco of Sustainability and Community of KTC, Ms Nor Suhaizi binti Mahdan, assisted by the Program Advisor, Dr Fatin Afiqah binti Md. Azmi, and Assistant of Program Advisor, Mr Danish Akmal bin Jihat @ Ahmad.
The program kickstarted with welcoming speeches from the Director, Nor Suhaizi binti Mahdan, followed by En Roslan bin Abd Ghani, the escort fellow of Save The Mangroves program and the VIP, YB Tuan Aznin bin Tamim, Ahli Dewan Undangan Negeri Tanjung Surat. It was then followed by an inaugural ceremony by YB Tuan Aznin bin Tamim.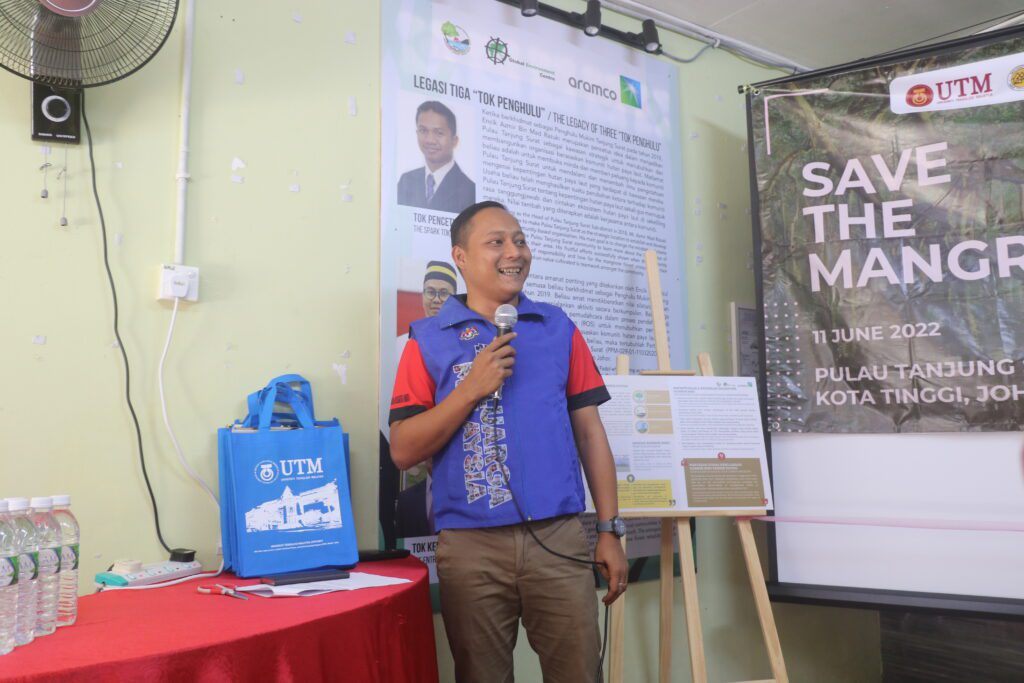 We were also astounded to learn that YB Tuan Aznan bin Tamin is a UTM Mechatronics Engineering alumni during his speech. Throughout the programme, he shared many stories about his experiences as a student, which provided participants with some inspiring moments.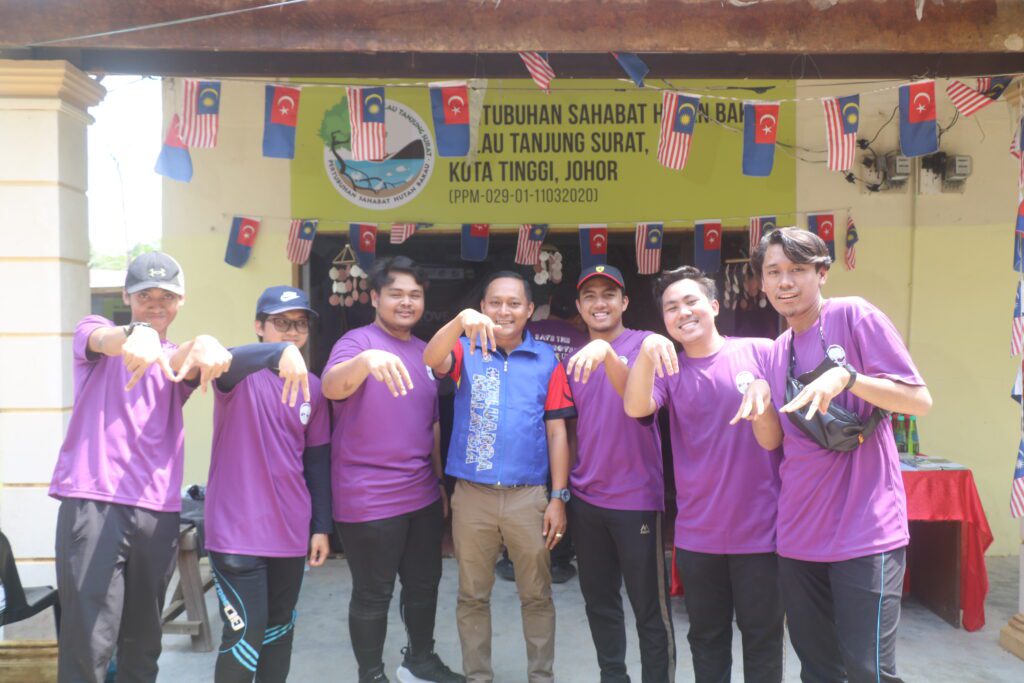 Then the participants were divided into five groups, each group consisted of 10 people and one facilitator from the Pertubuhan Sahabat Bakau Tanjung Surat to guide them on how to sow the mangrove seedlings. The goal for each group is to plant about 100 polybags of mangroves seedlings per group. About 500 mangrove seedlings were sowed throughout the program.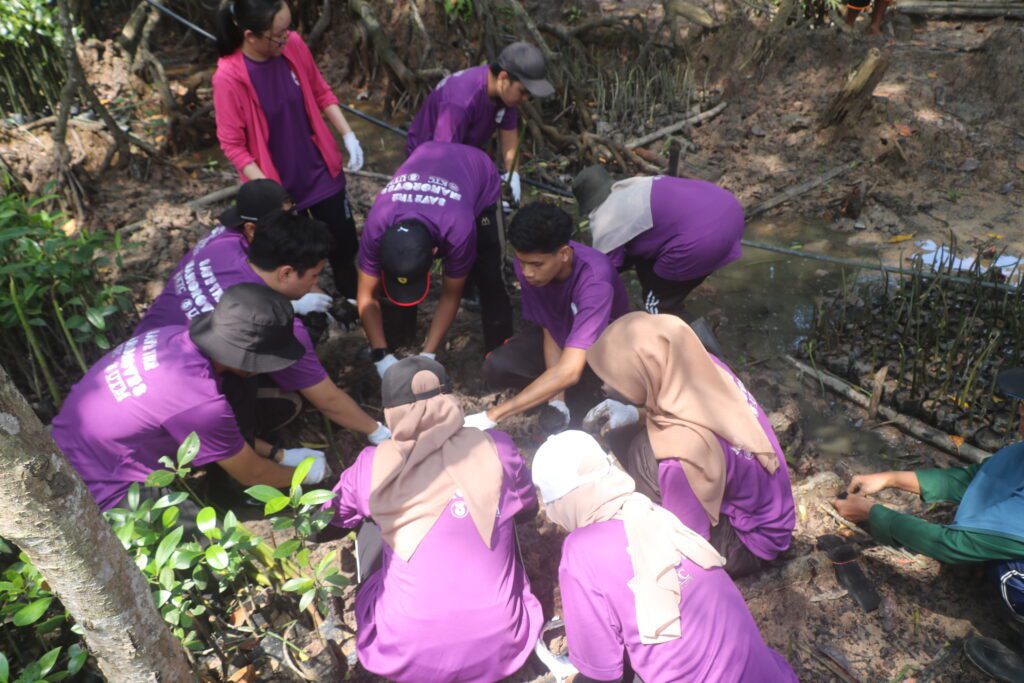 This program also provides many benefits to all related parties including providing exposure and increasing knowledge about mangrove trees. Hence, this program has been successful in creating an awareness of the value of trees and forested areas, as well as cultivating a love of nature. This program also has indirectly helped the community from Kampung Tanjung Surat increase their source of income by developing an eco-tourism attraction there.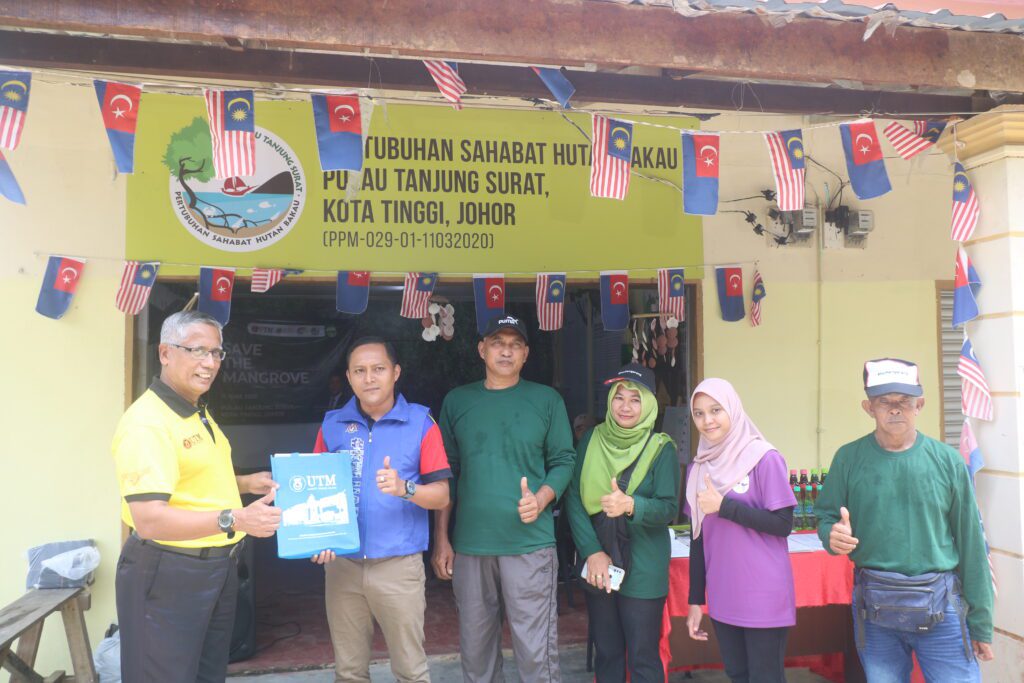 Overall, Save The Mangroves program provided a new experience to participants and as an organizer. Our sincere thanks goes out to all participants who participated who have made this event successful.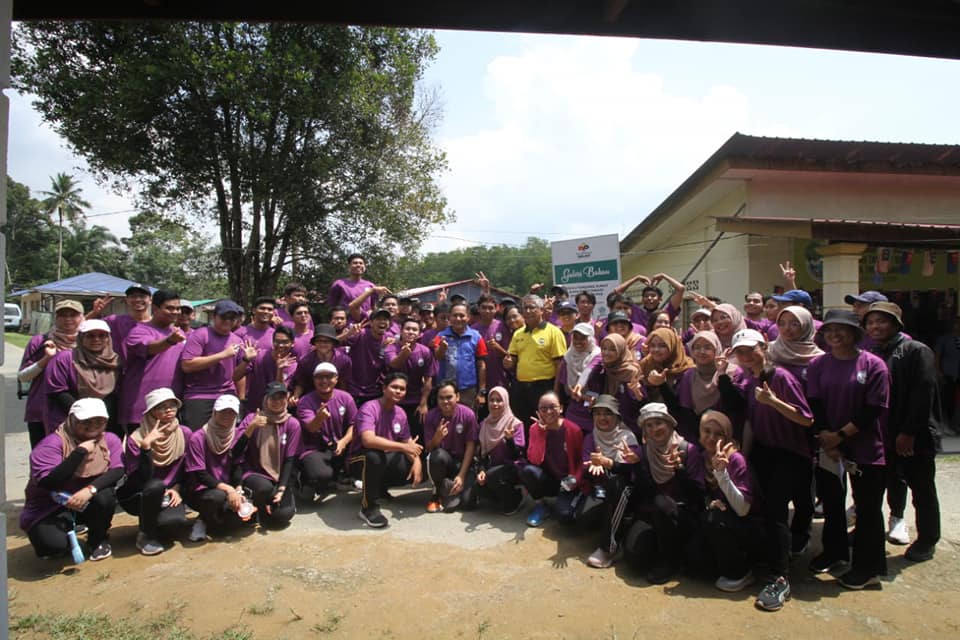 / Faculty of Built Environment and Surveying