Prepared by: Fatin Afiqah Md. Azmi, Muhammad Najib Mohamed Razali, & Zuhaili Mohamad Ramly
For the first time, three Final Year Students of the Bachelor of Science in Land Administration and Development (LAD), Department of Real Estate, Faculty of Built Environment & Surveying, Universiti Teknologi Malaysia (UTM) presented their Final Year Projects at 14th RISM International Surveying Conference for Undergraduates 2022 (ISCU 2022) virtually on 22nd April 2022.
The ISCU 2022 was organized by the Royal Institution of Surveyors Malaysia and hosted by Universiti Sains Malaysia with the conference theme, Building Back Better: Young Surveyors' Challenge.
All participants comprised undergraduates from local and international universities in Building Surveying, Geomatics & Land Surveying, and Property Surveying.
With the title of the paper, The Effectiveness of Digital Marketing As Property Purchase Decision Tools During the Covid-19 Pandemic, Yeong Jia Li won three awards namely Best Presenter Award, Best Paper Award (Gold), and Innovative Paper Award.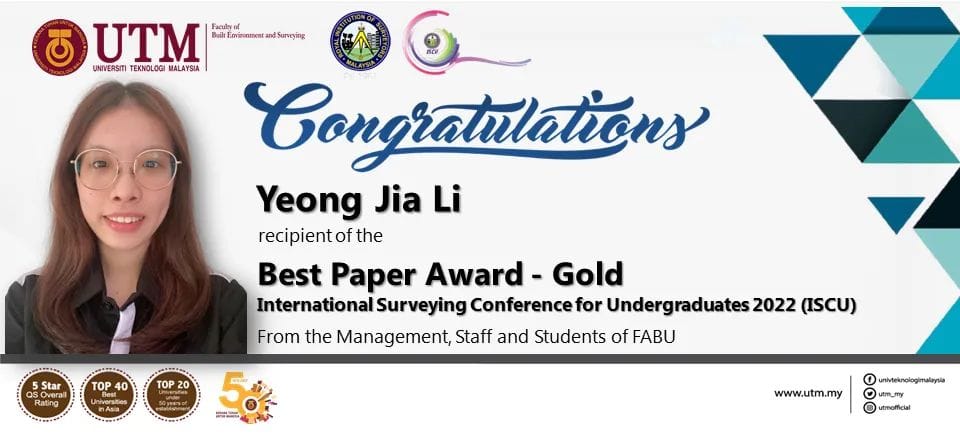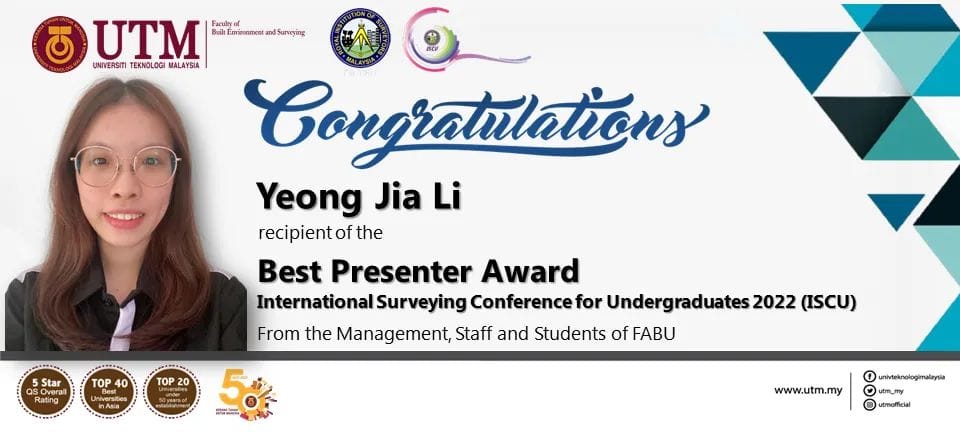 Her classmate, Thong Zi En won Best Paper Award (Silver) with the paper entitled, Measure to Overcome Property Surveying Difficulties during Covid-19 Pandemic.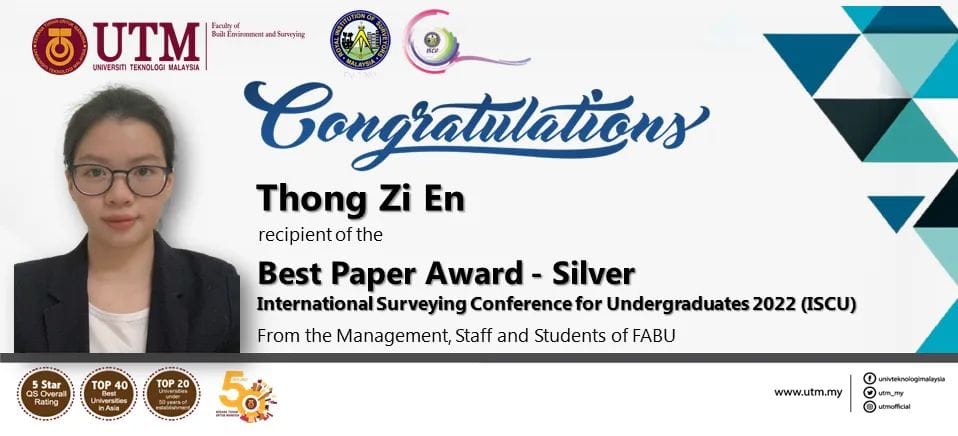 Besides, Chu Hui Chin's paper entitled The Advantages and Disadvantages of Higher Education Institution Students' Participation in Part-Time Job as Real Estate Negotiator was announced as a Special Mentioned Paper Award at ISCU 2022.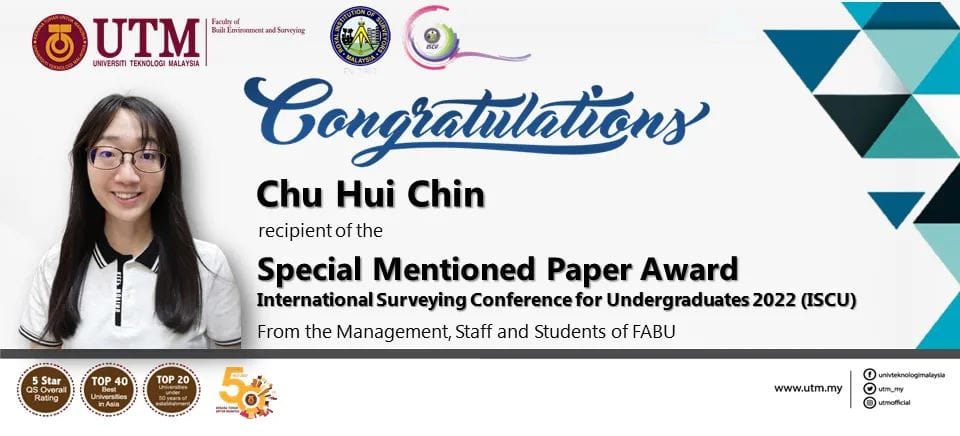 Heartiest congratulations to all winners. Their achievements are hoped to inspire their juniors to take part in the International Conference the following year. The involvement of the undergraduate students in this conference has developed their soft skills notably communication, confidence, creative thinking/ High EQ, adaptability, and time management skills.