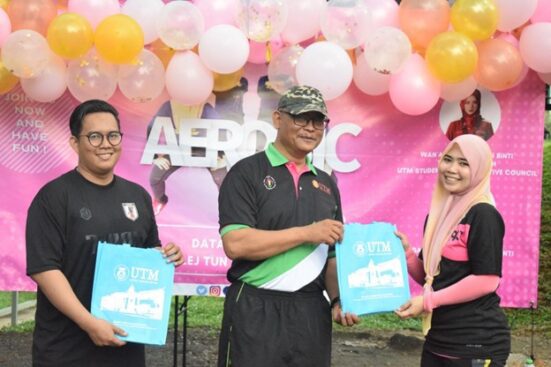 Stay Fit Aerobics Program (SFA) was a program organized by the Student Residential College Committee (JKM) 2021/2022 session that focuses on Sport and Recreation at Kolej Tun Dr. Ismail. This program was attended by many participants including the crews of the program and the students of Universiti Teknologi Malaysia(UTM).
The program started at 8.00 a.m. and was held at Dataran Resak, Kolej Tun Dr. Ismail. It was attended by the two popular icons of UTM who were the Ex-President of UTM Student Representative Council, Wan Akmal Nazirah binti Wan Ubaidillah, and UTM's Netballer, Dayang Haflizawati binti Datu Muhammar.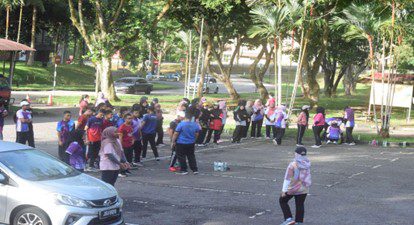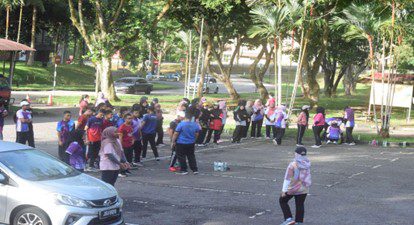 The objectives of this program was to give awareness regarding health and physical fitness priorities. It also aimed to help participants lead a healthy lifestyle by doing simple exercise and to establish a stronger connection between physical and mental health.

The program started with a briefing by the instructor before starting the aerobic session. Then continued with simple activities by dividing the participants according to their gender.
The closing of the program was ended by the gift given ceremony by the principal, Lt. Kol. Prof. Madya Dr. Mohd Noor Azli bin Hj. Ali Khan.