By: Mohd Fadthul Ikmal Misnal
JOHOR BAHRU, 24 May – The presence of huge numbers of 5,672 graduates, together with their families and friends during the Universiti Teknologi Malaysia (UTM) 65th Convocation Ceremony, need to be handled with effective enforcement to ensure the campus safety.
To date, UTM 65th Convocation Ceremony is the second UTM graduation ceremony being held physically since the outbreak of Covid-19 pandemic, and its first graduation ceremony organized in endemic era.
Still, the graduates and invited families must follow the standard operation procedure (SOP) of facemask wearing especially when they attend the ceremony inside the Dewan Sultan Iskandar. They were also encouraged to keep wearing facemask while being outdoors, especially in crowded spots like the photobooths.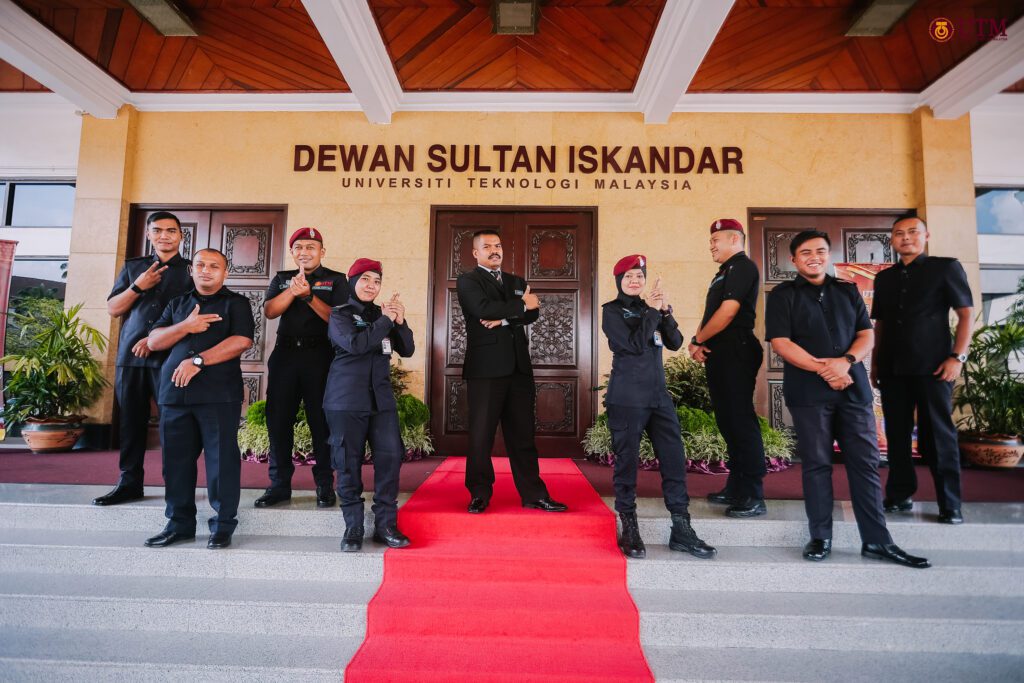 Here comes the campus enforcement department, the UTM Security Division. They were everywhere; from the security checks at main gates, VVIP and VIP escort, as well as the campus traffic control.
"As usual, the UTM Security Division had been given a responsibility to conduct and synergize the work flow and job scope of security committee during the convocation ceremony", explained the Director of UTM Security Division, Mr. Mohd Faizal Abd Latib.
"Thank God, up to seventh session of UTM 65th Convocation Ceremony today, they were no unwanted or unprecedented incidents happened", he added.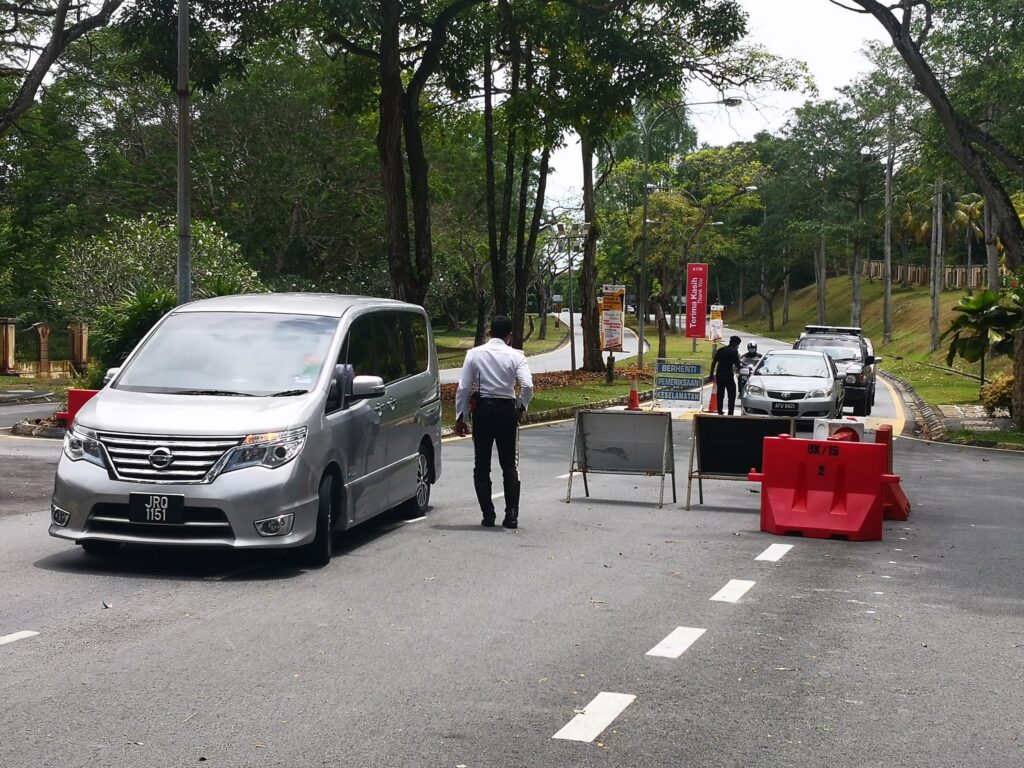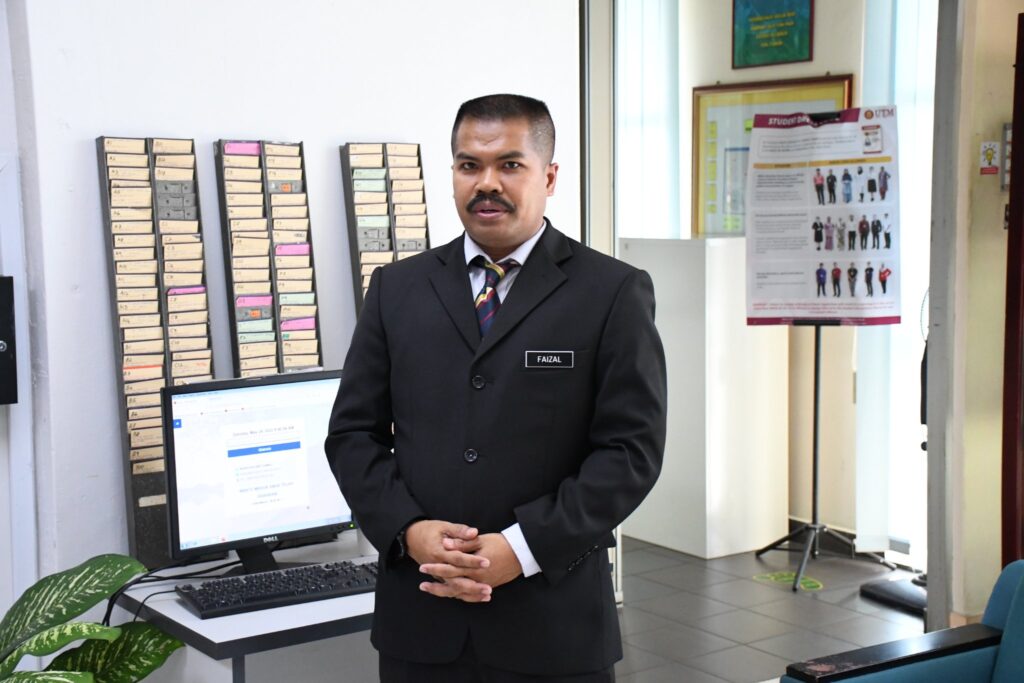 Apart from their usual duty of campus enforcement, UTM Security Division also cooperates with SMART team in carrying out the task of sanitization inside the graduates' robe store as well as Dewan Sultan Iskandar, after the end of every session.
Speaking to the reporter from media committee, Mr. Mohd Faizal had a sweet memory to share after being involved as UTM convocation ceremony's security committee since 1996.
"There was a moment where I had an opportunity to meet again my lecturer after 20 years at one of the convocation ceremony. I keep praying that he will always be in a pink of health", said Mr. Mohd Faizal towards the end of the interview.
UTM Security Division
Pride of UTM Citizen
Our campus safety are in good hand
Continue to serve for the mankind