The Asia-Pacific area (also known as APAC) continues to serve as the primary driver of the economy worldwide. As the globe starts to recover from the pandemic of Covid-19, HUAWEI this year continue to drive the Digital Transformation agenda with the leaders is Asia – Pacific region and those who create change to start thinking about what's in store for the future.
The future will, of course, be determinedly focused on digital technology, which will shine a light on the pressing need to achieve equitable and sustainable growth through digital innovation.
As this is aligned with the envision 2025 Universiti Teknologi Malaysia (UTM) which emphasize on the Industry and Global Linkages, UTM also has taken part in this HUAWEI APAC Digital Innovation Conference 2022.
UTM delegation was represented by Prof. Ts. Dr. Kamarulnizam Abu Bakar, Chair, Research Alliance (Smart Digital Community), Assoc. Prof. Dr. Hafis Izran Ishak, Deputy Director (Industry Network), Mrs. Fasihah Mohd Jaslan, Ts. Mohd Hazri Ishak from Centre for Community and Industry Network, Mr. Nik Kamal Izuddin Nik Ibrahim, Director, UTM Digital, and Assoc. Prof. Ir. Dr. Hazlina Selamat as well as Dr. Mohd Adib bin Sarijari from Faculty of Engineering looking at fostering collegial collaborations amongst attending industry and institutions at the uniquely hybrid conference.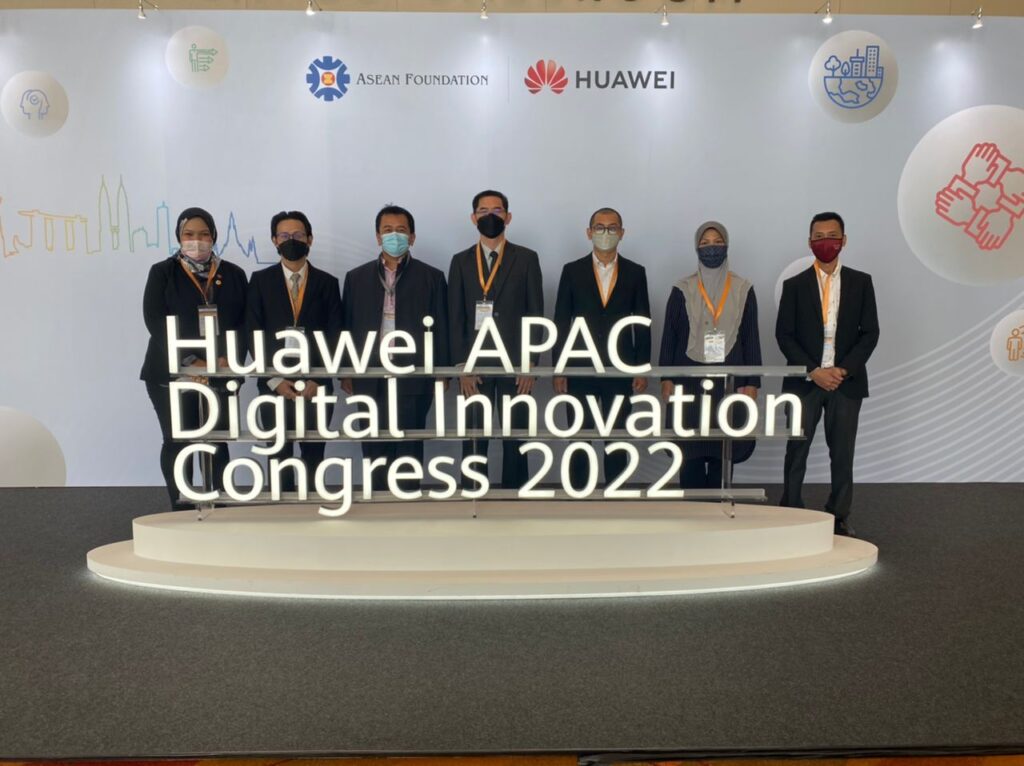 The conference were held at Marina Bay Sands Expo & Convention Centre, Singapore with objectives as follow:
To establish connections with influential businesspeople and thinkers from the APAC region and ASEAN
To investigate the commercial possibilities offered by potential industries and business owners
To discuss thoughts with technical gurus and industry leaders in development
To investigate the newest developments in information and communications technology (ICT) innovations for University – Industry applications
During the event, all delegates engaged in wide-ranging discussions with experts from the public sector and various industries to explore the most pressing issues of the day and the possibilities of advancing digital transformation in order to jointly create new value.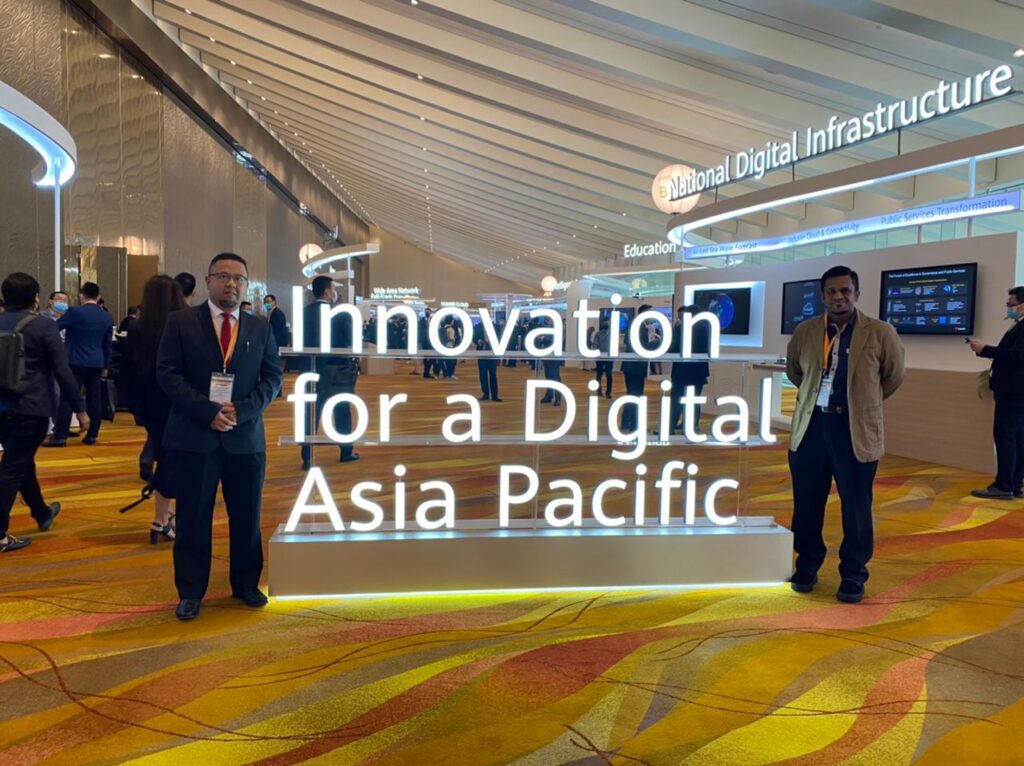 / Department of Deputy Vice-Chancellor (Research and Innovation)