By: Mohd Fadthul Ikmal Misnal
JOHOR BAHRU, 22 May – The wish of his late father to see his son to become an architect finally become reality when Mr. Farid Yasef bin Idral received his master's degree in architecture during the third session of Universiti Teknologi Malaysia (UTM) 65th Convocation Ceremony.
"How I wish my late father was still here to witness my success", said Mr. Farid.
"My late father loves architecture, but due to family's financial constraint, he cannot achieved his dream. Therefore, he told me to keep his dream alive, at least to see one of his children to become an architect".
Although he is not a high achiever in Sijil Pelajaran Malaysia (SPM) examination, it did not dampen his spirit. He has strong determination and keep on thinking positively. "If others could do it, why couldn't I?", he stated.
His education journey started by studying architecture in diploma level at Politeknik Sultan Idris Shah, eventually graduated in 2012. After that, he has been offered to work at an architecture firm in Kuala Lumpur.
It was his dream to pursue his study in bachelor degree at UTM, since UTM is known as one of the best local universities in architecture. After attempting for more than two years, Mr. Farid finally been offered to study in Bachelor of Science (Architecture), and managed to complete his bachelor's degree studies in 2017.
To fulfill the requirement of Board of Architects Malaysia (LAM Part II), it is necessary for Mr. Farid to continue his study in Master of Architecture. However, to make it as full-time basis is impossible due to his career and family commitment. "Therefore, I choose to register my master's study as part-time basis in UTM Kuala Lumpur on September 2018", he added
Around October 2019, Mr. Farid and his family was being tested with sudden collapse of his father. After spending one week at intensive care unit (icu), his father passed away. This was the moment where he almost gave up his master's study. However, with encouragement from his mother, wife, lecturers and friends, he went back on track, focused and determined to finish his master's study.
Finally, Farid managed to finish his master's study with flying colours result of recorded CGPA 3.85, as well as earned the Best Thesis Award.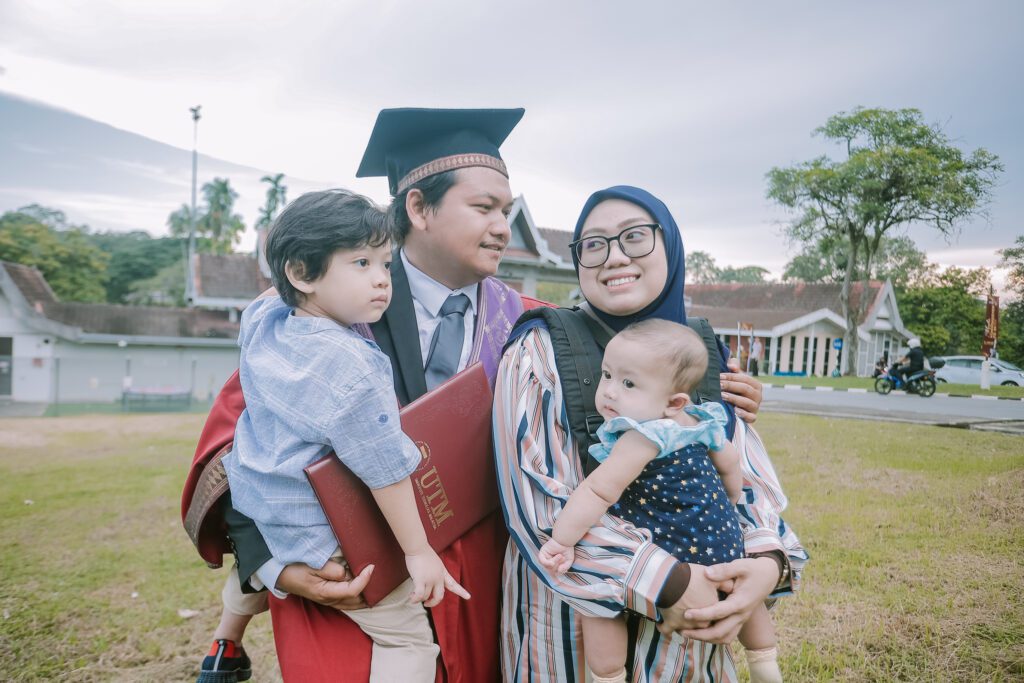 "I'm sure my late father must be very proud of my success. May Allah SWT grant him the highest place in jannah", Mr. Farid ended the interview with tears in his eyes.
/ Section of Corporate Affairs