JOHOR BAHRU, 23 May – Joyful succession was celebrated between two sisters, Nur Syazwani binti Mohd Jani and Nur Syamimi binti Mohd Jani upon their graduation today during Universiti Teknologi Malaysia (UTM) 65th Convocation Ceremony.
The two sisters registered around the same time, at the end of 2019, and managed to finish their studies together. Miraculously, they ended up taking their scrolls from the Pro-Chancellor of UTM, Yang Amat Mulia Che' Puan Besar Khaleeda binti Bustamam, on the same graduation ceremony session.
These two graduates graduating today play important roles in their career in the field of health. Dr. Nur Syazwani has her own clinic in Seremban. U.n.i Klinik is her firstborn clinic, officially opened during the early days of Covid-19 pandemic in 2020. Meanwhile, her sister, Dr. Nur Syamimi is a director at Hospital Port Dickson, Negeri Sembilan.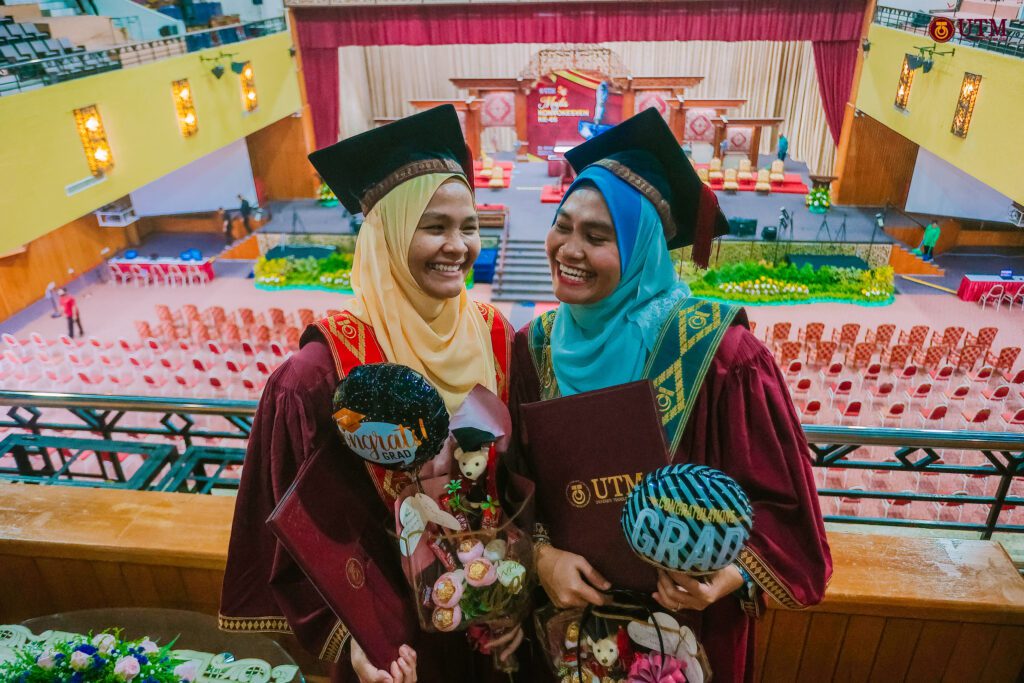 Dr. Nur Syazwani, the holder of Executive Master of Occupational Safety and Health Management, has an ambition to pursue her career in Occupational Health Doctor (OHD) to widen her career progress. By having OHD, Dr. Nur Syazwani can broaden and reach out to collaborate with other industries like factories and other companies with her clinic, U.n.i Klinik.
Same goes to her sister, Dr. Nur Syamimi also would like to go for other opportunity in the world of healthcare by having Master of Business Administration (MBA). It also appears for her to have an easy access if she would like to broaden her expertise in management administrations at any hospitals or health departments.
After their degrees, they took a breather by building up their career. Five to seven years later, they were back to being students to pursue their Masters. It was hard for them to manage their schedule around as they are working during weekdays and had to maximize their weekends to catch up with their studies. They had to go through the rough challenges of study and work but the strong support between the two sisters was what makes them made it today.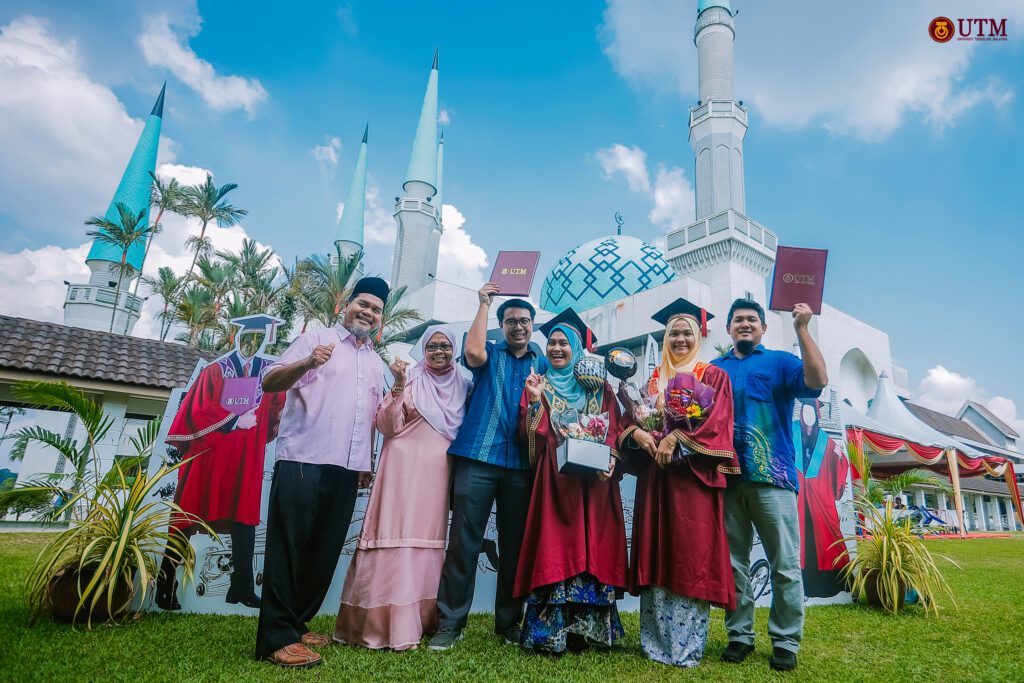 The two doctors today came with their beloved parents, husbands and children. Dr. Nur Syazwani has a 5 years old son, a 3 years old daughter and currently waiting for the arrival of a new addition in her family while Dr. Nur Syamimi has a son and three daughters.
When both of them were asked whether they already have a plan for their PhD, Dr. Nur Syazwani said that, "as for now I would like to focus on my clinic. However, if maybe someday I would like to be a lecturer, I might consider to go for it."
On the other hand, Dr. Nur Syamimi stated her opinion, "for some people, PhD might be for their own satisfaction, so that may be my plan if I was going to be given a chance to continue my study in the future."