By: Mohd Fadthul Ikmal Misnal
JOHOR BAHRU, 23 May – It was indeed a special moment for a biotechnology graduate, when she received her master's degree scroll alongside her mother, a PhD graduate in information systems at Universiti Teknologi Malaysia (UTM) 65th Convocation Ceremony, held at UTM's Dewan Sultan Iskandar.
Nur Aiman Amini Mohd Shakri, 26, received her master's degree scroll during the fourth session, while her mum, Dr. Masrina Akmal Salleh, 51, received her PhD during the first session of the convocation ceremony.
"It is a special day for us as we both witnessed each other go on stage to receive our scrolls", Ms. Nur Aiman said while being interviewed after the fourth session of the convocation.
"To see my daughter and I graduate together in the same convocation ceremony is unbelievable and unimaginable", said Dr. Masrina.
For Ms. Nur Aiman, she wants to chase her dream to be a biotechnology researcher before considering to follow the footstep of her mum in getting PhD.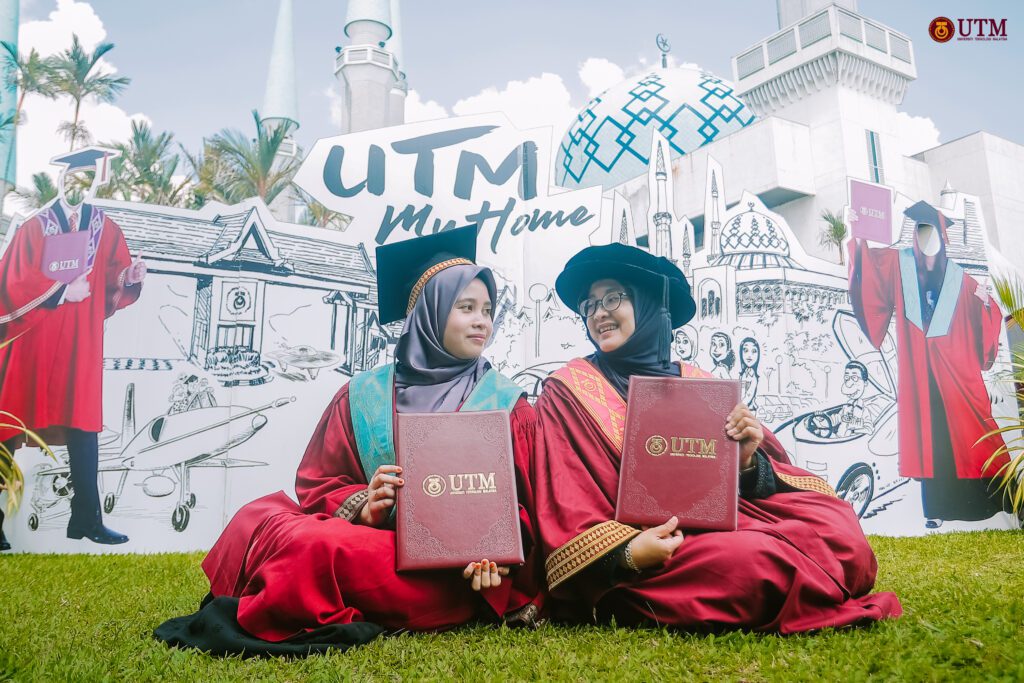 A day before Dr. Masrina sat for her viva-voce examination, she was shocked over the news of the death of her father.
"It was a huge blow for me and my family. I feel helpless and clueless. Thank God, I have full moral support from my husband and children. Special thanks to my supervisor, Assoc. Prof. Dr. Mahadi Bahari, co-supervisors, as well as both internal and external examiners for understanding my situation", added Dr. Masrina.
Along the PhD studies period, time management is a key factor to cope with the commitment as PhD student, and at the same time the responsibilities as wife, mother and IT expertise in her husband's agricultural consultant.
"I started my day at 4 in the morning. You must be disciplined enough to make it as your daily routine. The early bird catches the worm", said Dr. Masrina.
Beside a very successful woman, there stand a very proud and understanding man. Mr. Mohd Shakri Yaacob, 53, does not sitting beside only one successful woman, but two.
"My wife and daughter make me proud today", said Mr. Mohd Shakri who is also a UTM alumni.