Faculty of Science student, Law Kah Yan made us proud when she obtained first class honours degree in Bachelor of Science (Industrial Mathematics) from UTM, and first class honours degree in Bachelor of Science in Actuarial Science from the University of Kent, United Kingdom respectively.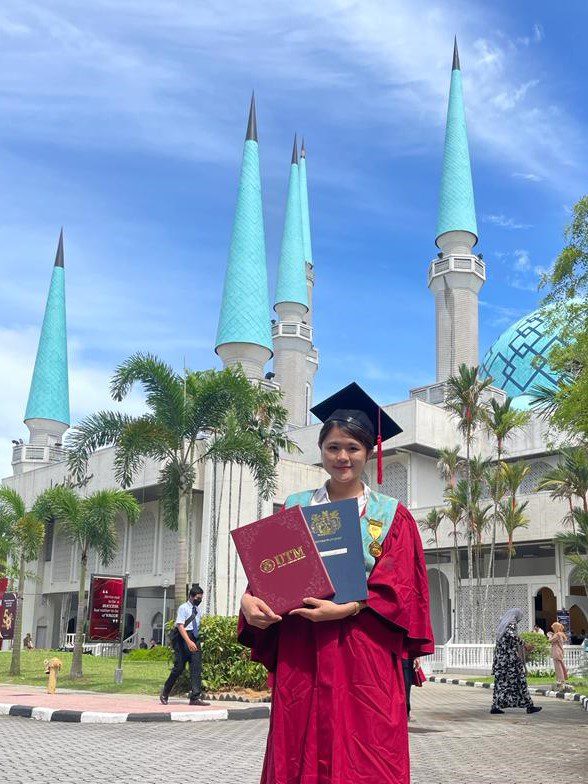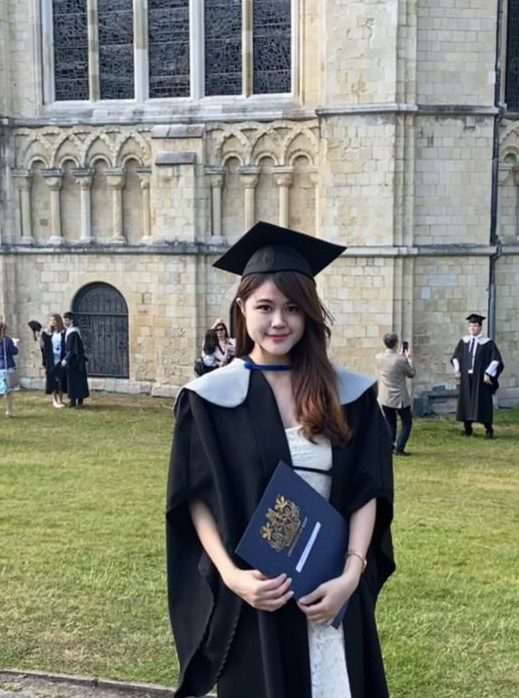 Kah Yan is the product of an academic pathway program that enabled a third year Industrial Mathematics undergraduate student at UTM to obtain an Actuarial Science degree qualification from the United Kingdom, within five years of study.
She credited her success to Yayasan UTM Board of Trustees including the honorable Prof. Datuk Ir. Dr. Wahid Omar, former UTM Vice-Chancellor for giving her the opportunity, in the form of partial financial support to pursue her studies.
She hopes that one day she would be able to contribute meaningfully to the educational pursuits of future students in the same way that Yayasan UTM has made her dream a reality through this funding support.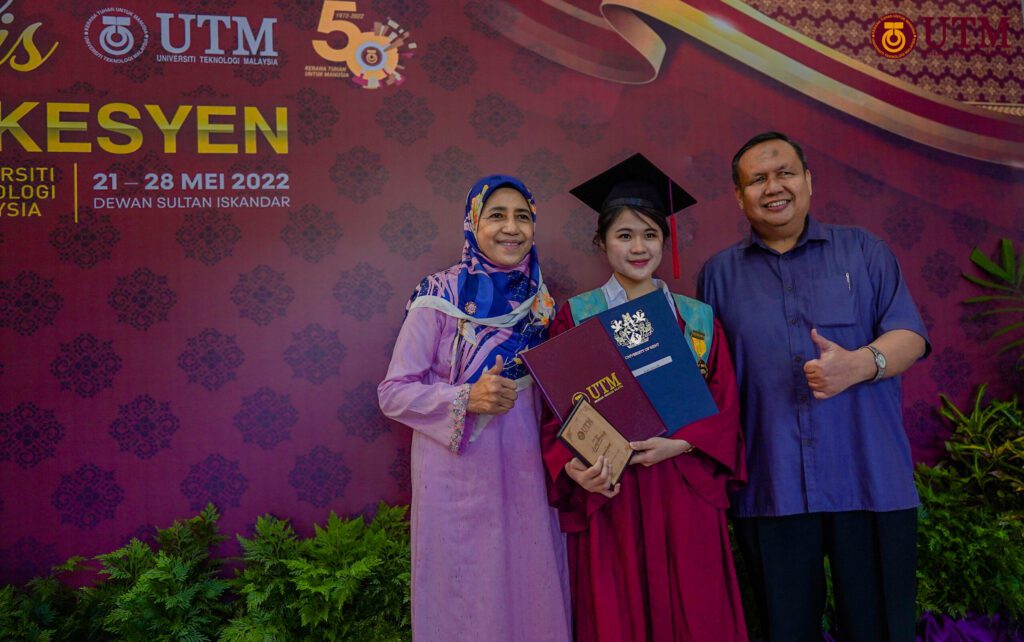 Whilst at Kent, Kah Yan received eight exemptions from the Institute and Faculty of Actuaries (IFoA) professional actuarial examinations. She has since received several job offers based on her excellent results. Currently, she is working as an Actuarial Analyst at Etiqa Life Insurance & Family Takaful Berhad in Kuala Lumpur.
Kah Yan stated that the two degrees she received and the professional actuarial examinations that she took were perfectly suited to what she was searching for since they blended the finest practices of mathematics and actuarial talents with employability skills.
This form of learning mode began in the academic session of 2015/2016 and was initiated by the Department of Mathematical Sciences.
A team effort led then by Professor Dr. Zainal Abdul Aziz, together with Professor Dato' Dr. Mohd Ismail Abd Aziz, Professor Professor Dr. Fadhilah Yusof, Professor Dr. Norsarahaida Saidina Amin, Assoc. Prof. Dr. Rohanin Ahmad, Assoc. Prof. Dr. Arifah Bahar, Assoc. Prof. Dr. Nor'aini Aris, Dr. Norhaiza Ahmad, Dr. Norazlina Ismail and Dr. Siti Rohani Mohd Nor. This initiative is a testament that UTM Programme specifically Mathematics academic program is recognized globally.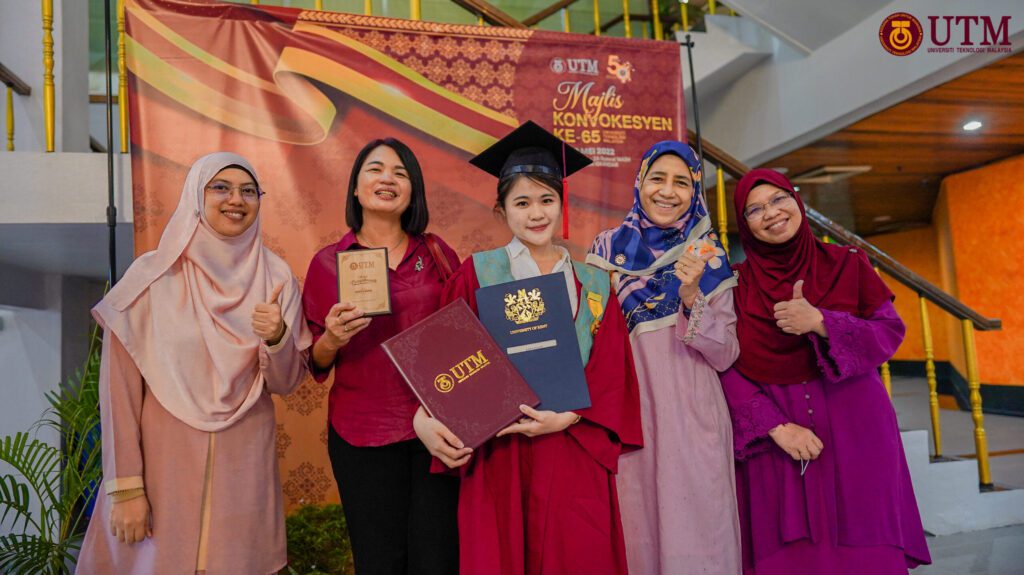 Kah Yan is extremely grateful for the help and guidance she received from UTM-Kent coordinators, Dean of Faculty of Science and lecturers at the Department of Mathematical Sciences throughout her academic journey. She would also like to express her gratitude to the managing team of Yayasan UTM for their assistance.
She finds that studying at two universities in two countries have helped her enhanced her interpersonal skills and widen her circle of network. Her advice to junior Mathematicians at UTM is to work hard and take the opportunities that come their way.
This article is written by: Siti Rohani Mohd Nor, Norazlina Ismail, Arifah Bahar & Norhaiza Ahmad