By: Mohd Fadthul Ikmal Misnal
JOHOR BAHRU, 25 May – It is located beside the grand stage of Dewan Sultan Iskandar (DSI), Universiti Teknologi Malaysia (UTM). In fact, the existence of the DSI's conti studio seems hidden from the eyes of the audiences, but at the same time, it plays an important role to ensure the multimedia component and system running smoothly during the UTM Convocation Ceremony.
"It is our duty to ensure the multimedia system functioning well. Not just only functioning well, but at the same time follow the running order set by the Floor Manager, so that the salutation, speech texts and most importantly the graduates' name could be displayed at the exact timing", explained Mr. Mohamad Amirul Aliff Shahri, one of the conti studio in-charge personnel.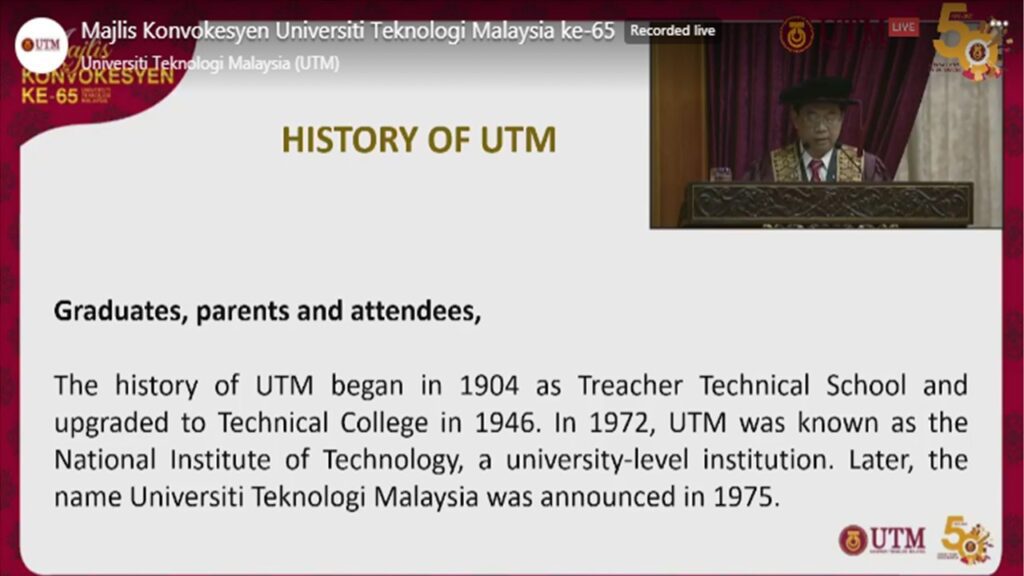 "Thank God, so far there were no unwanted and unprecedented incident during UTM 65th Convocation Ceremony. We hope it will stay smooth until the final session", he added.
Apart from that, the DSI's conti studio team were also responsible for broadcasting the live streaming of each convocation ceremony session on UTM Official Facebook page. It is one of the UTM friendly approach especially for graduates' parent, families and friends to be able to watch the convocation ceremony although they were unable to attend physically.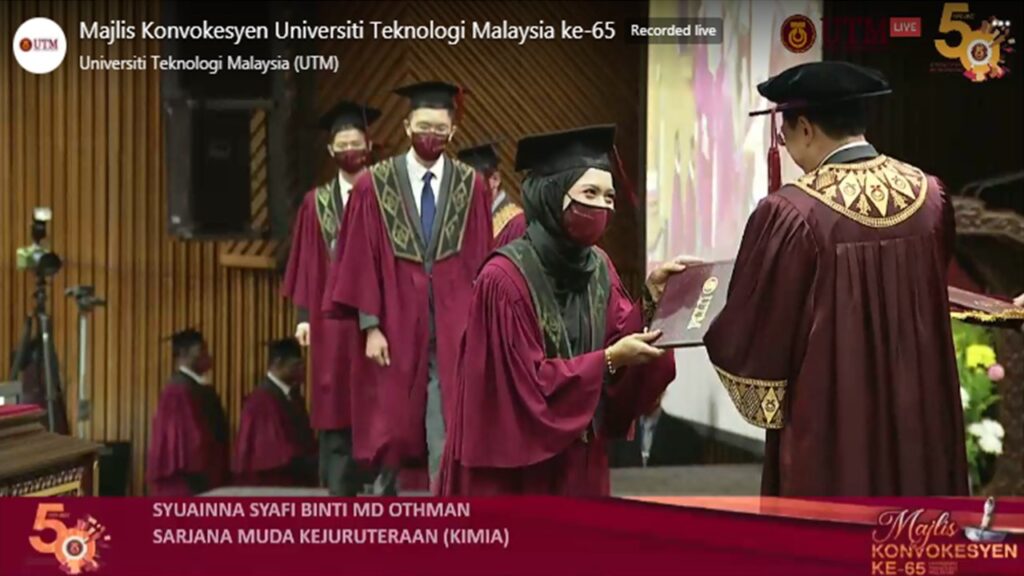 Speaking to the reporter from media committee, Mr. Mohamad Amirul had an unforgettable moment to share after being involved as UTM convocation ceremony's multimedia committee for the past seven years.
"There was one session when the multimedia system in DSI's conti studio suddenly not well-functioned, just five minutes before the ceremony started. It is crucial to stay calm, do not panic and find the root cause as soon as possible", said him in the end of the interview.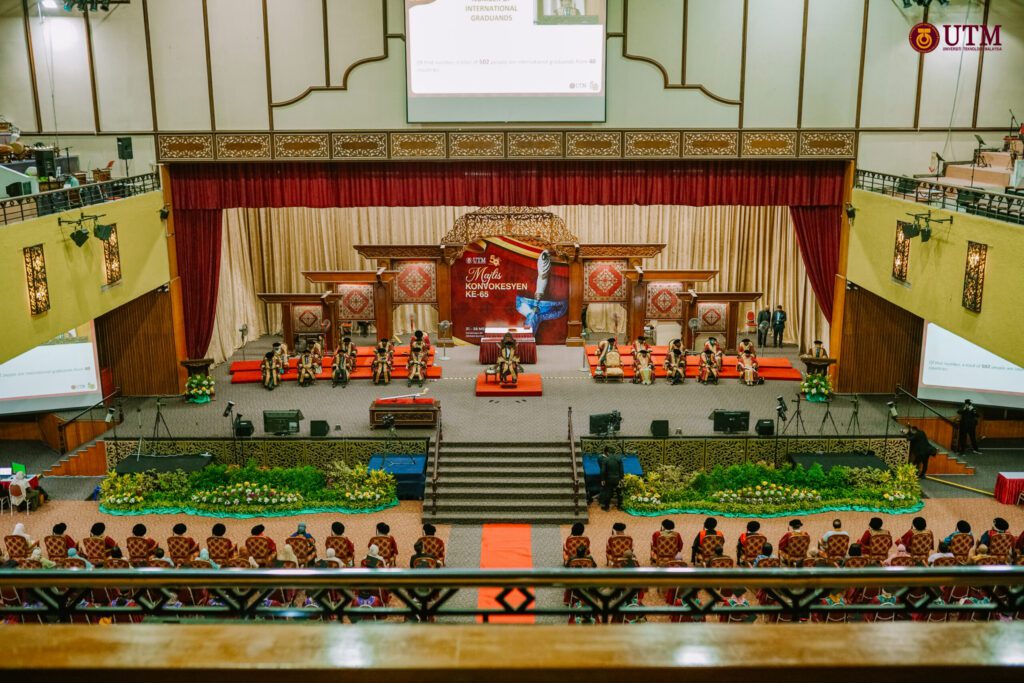 Multimedia in convocation ceremony
Not just the exploitation of technology
It is the service for community
Tell the world how prestigious our university