Port Dickson, 24 May 2022– The Japanese Mission Team consisting of delegates from Japan International Cooperation Agency (JICA) Headquarters, and the Japan Science and Technology Agency (JST) office as well as the consultant, Mr OKUDA Hiro visited the International Institute of Aquaculture and Aquatic Sciences (I-AQUAS), Universiti Putra Malaysia (UPM), Port Dickson as part of the SATREPS OTEC Mid-Term review process. They arrived at I-AQUAS at 9 am and were welcomed by the UTM OTEC Team led by Dr Sathiabama as well as Dr YASUNAGA Takeshi from the Institute of Ocean Energy, Saga University (IOES).
A briefing session on the newly installed heat exchanger biofouling unit was conducted by Dr YASUNAGA Takeshi followed by a test run presentation for a better understanding of the operation of the heat exchanger. The test unit functioned well and produced cold water. Then, presentation sessions were held by projects 7 and 8 which were led by Dr Nur Leena and Prof. Dr Fatimah, respectively. The presentation was done to provide the latest update and progress achieved by the groups.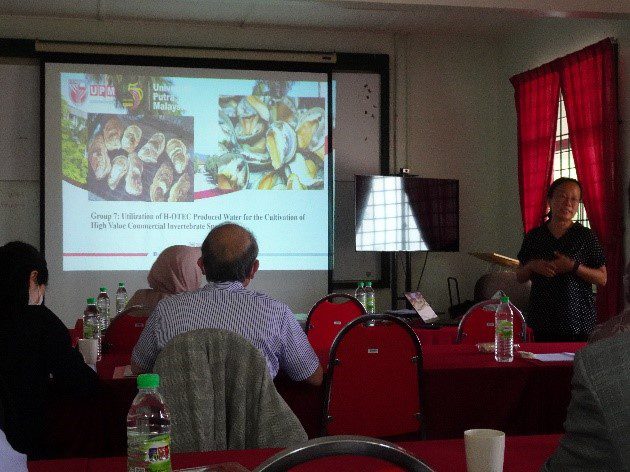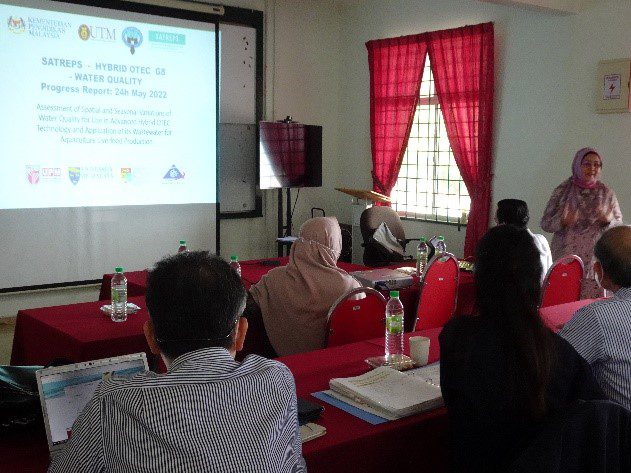 Afterwards, the mission team was brought around the I-AQUAS for a site visit, especially in Hatchery A which houses the heat exchanger biofouling unit and future site for projects 2, 6, 7 and 8, the construction site of UPM UTM OTEC Centre (H-OTEC Lab), and the seawater intake pipe at the seashore.
The visit ended successfully with a hearty meal prepared by Prof. Dr Fatimah's team at around 2 pm, before departing to UTM KL for the next occasion.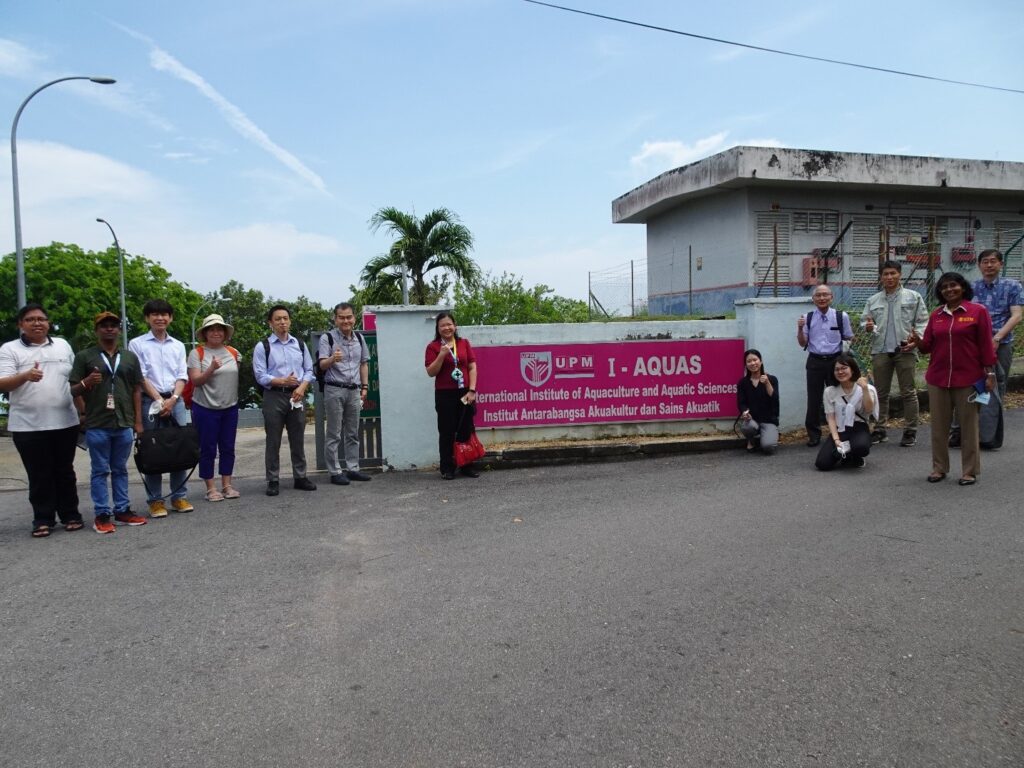 Prepared by Muhammad Syahir Mansor
Edited by Hariharan Jai Karthikeyan, Abdul Shukur Mohamad & Ts. Dr Sathiabama T. Thirugnana