On the fourth day of the working visit to Australia, 28th March 2022, the Associate Director of Global Education and Experience, UTM International, Assoc. Prof. Dr. Mohd Ariffin bin Abu Hassan, made a courtesy visit to the High Commissioner of Malaysia to Commonwealth of Australia, His Excellency Dato' Roslan Abdul Rahman, at the Malaysian High Commission in Canberra.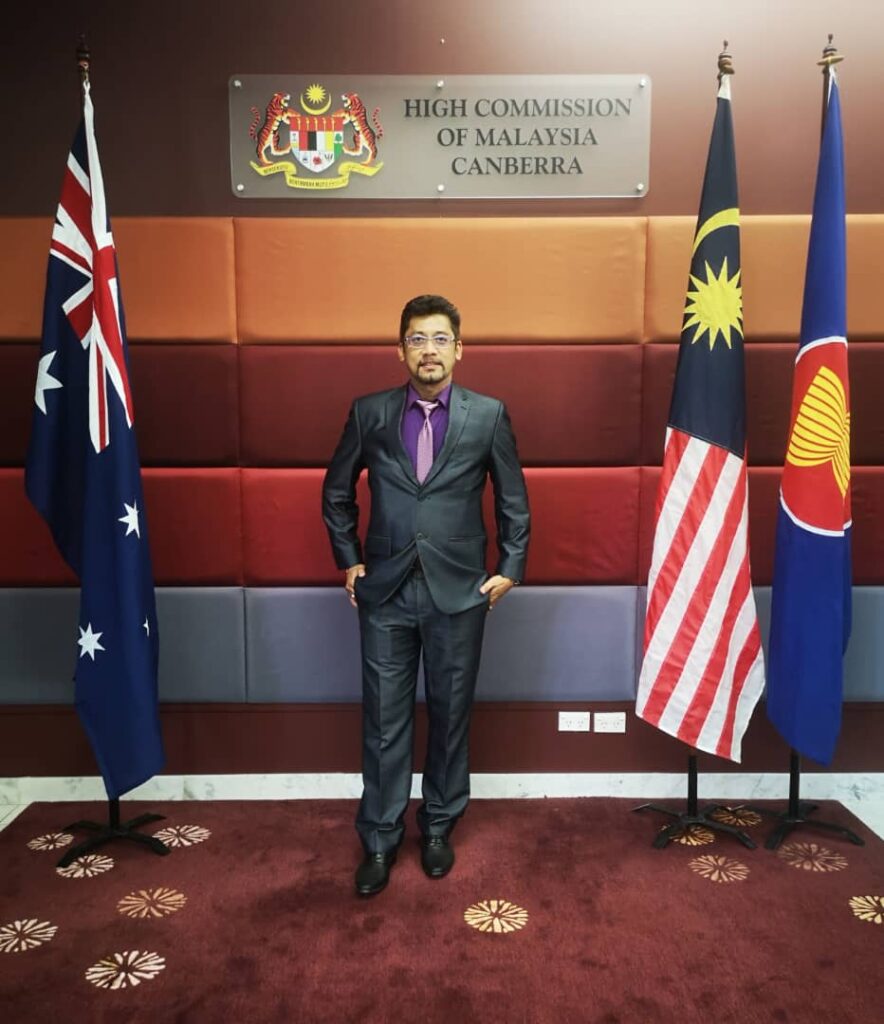 In the visit, representatives from the public universities exchanged views on strategies to increase collaborations between Australian universities and Malaysia universities, particularly in the student mobility programme.
The public universities in Malaysia have various programs with unique value proposition.
It allows for a very attractive mobility package.
Hence, collaborative effort among Malaysian public universities to market the mobility programmes is vital.
His Excellency hoped that the working visit organized by the Education Malaysia Global Services (EMGS) in collaboration with Education Malaysia Australia (EMA) can achieve the objective to increase Malaysia's ranking of Malaysia as the destination choice for mobility programmes by Australian students from 7th to 5th for the 2023 New Colombo Plan (NCP) Mobility Programme.
Apart from the visit to the Malaysian High Commission in Canberra, The Malaysian delegates had the opportunity to visit 'Rumah Malaysia' and enjoyed a dinner hosted by His Excellency.
His Excellency shared his remarkable experience as ambassador of Malaysia in United States and China.
His Excellency's leadership journey as well as great hospitality set a high standard on international relationship.
Among those presence in the discussion were First Secretary, High Commission of Malaysia, Mr. Hoo Yip Soon; Acting Consul, Consulate of Malaysia, Sydney, Madam Kartini Tajul Urus and representatives from UM, UKM, USM, UPM UNIMAS, UUM and UPSI.