Technocrats from SCSD3761 section 01 in collaboration with Persatuan Mahasiswa Sains Komputer (PERSAKA) coordinated a virtual seminar (webinar) program about entrepreneurship in computer hardware.
This program was conducted on 16th April 2021 (Saturday) from 2.30 p.m. to 3.30 p.m. through PERSAKA's Facebook Live.
It was held for the School of Computing and SCSD3761-01 Technopreneurship Seminar students to understand how business in networking and hardware can perform in current digitized era.
This event was focusing on the topic of entrepreneurship and hardware in the IT industry. The speaker, Mr. Aman Jamadi shared his experience on how to kickstart and manage a business in the networking and hardware industry.
Mr. Aman Jamadi is a UTM alumnus. He received a Bachelor's degree in Mechanical Engineering in October 2020 and has worked and amassed 6 years' worth of experience with a strong emphasis on laptop hardware from 2017 to 2022.
During his 4 years of studies, he worked in IT.Geeks Malaysia in providing sales and repair services for laptops. In January 2019, he was involved in an exchange program with Tokyo University Agriculture and Technology Research Institute where he had hands-on experience with the Milling and Drying Machine.
A few months later, in June 2019, he was the assistant project engineer at Engmech Sdn. Bhd. where he honed his skills in project management and the fundamentals of mechanical piping projects.
On 29th September 2019, he decided to start his own company from the ground up called A.J Geeks Technology Enterprise.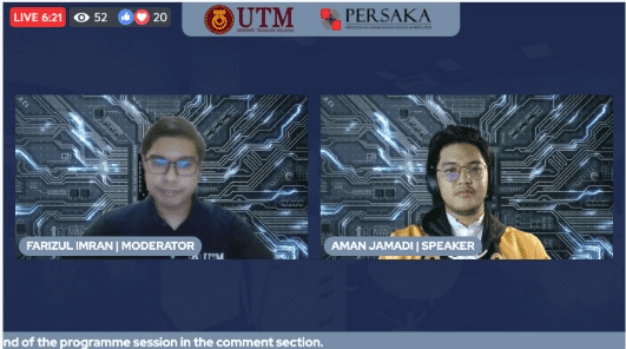 The main objectives for Entrepreneurship 101: How to Kickstart your Own Computer Hardware Company are to increase students' Interest in Entrepreneurship and inspire them to grab the advantage of business opportunities, especially in the Networking and Hardware field.
It is important to invite a speaker who is an expert in their fields, so that students can learn directly to get new information, knowledge, experience and innovation.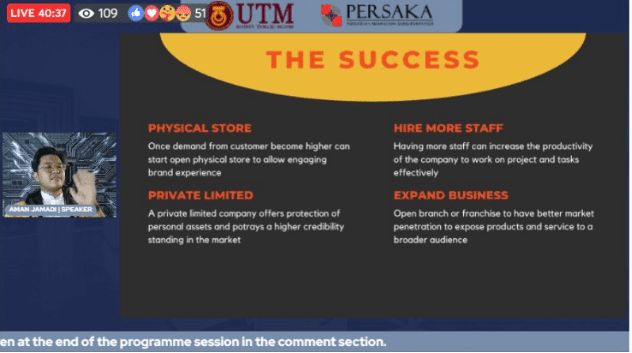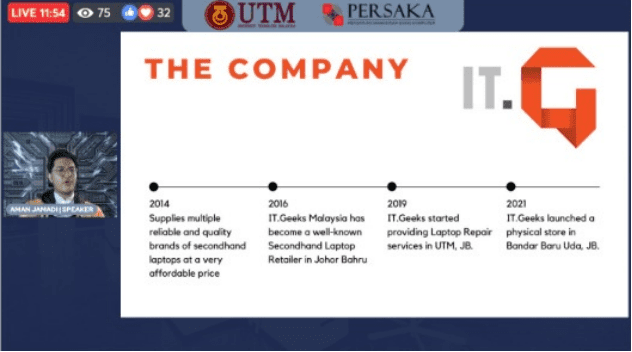 In short, we hope that this program will inspire students on the business potential of networking and hardware and take advantage of the opportunities present in this digitized era.
Additionally, we hope that the program with the help of all cooperating parties and it becomes a satisfactory experience for everyone.