Universiti Teknologi Malaysia (UTM) through its global prominence strategy has set its sight in developing and maintaining smart partnership with renowned institutions around the world.
Recently, through the School of Computing, the Faculty of Engineering has signed a Memorandum of Understanding (MoU) with Cisco to further strengthen, promote and develop academic and research collaboration on information and communications technology between both parties.
The signing ceremony of this MoU was held on the 23rd March 2022 at UTM Kuala Lumpur.
UTM was represented by its Vice-Chancellor, Prof. Datuk Ts. Dr. Ahmad Fauzi bin Ismail, whereas Cisco was represented by its Managing Director of Cisco Malaysia, Madam Hana Raja.
The signing ceremony was attended by Managing Director, Enterprise, Cisco ASEAN, Mr. Sandeep Mehra, as well as delegations from UTM and Cisco.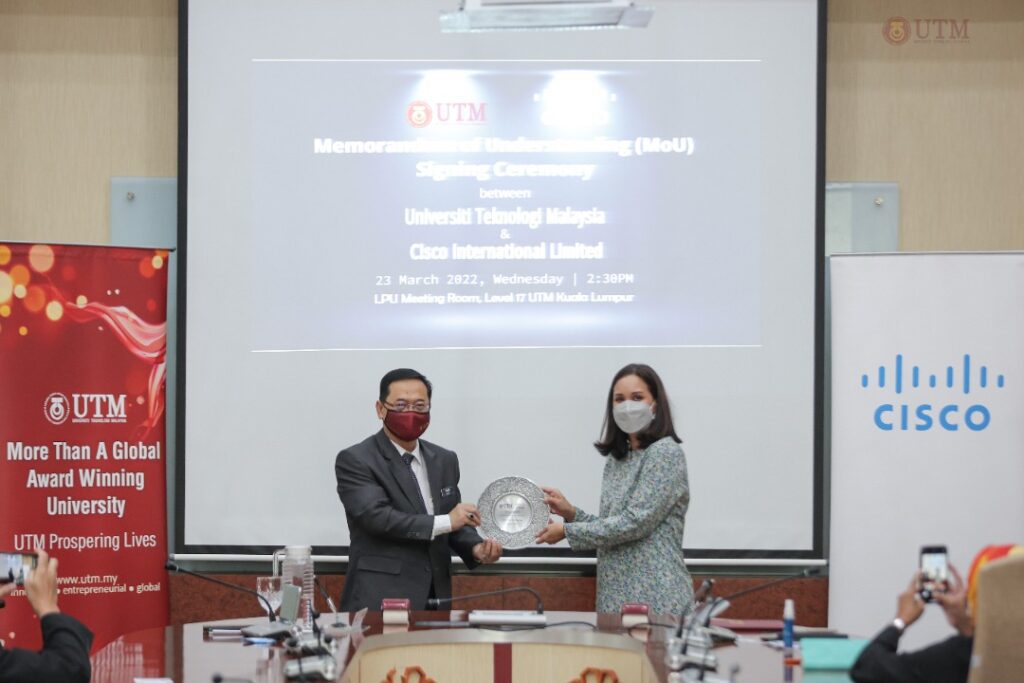 Prof. Datuk Ts. Dr. Ahmad Fauzi Ismail in his speech said that the memorandum, which would translate the sharing of academic knowledge and research initiatives, would also bring many benefits to the community, universities, and industry especially Cisco.
Madam Hana Raja said "The pace of digital transformation and innovation has accelerated tremendously, and it has reshaped the way we work, live and learn.
Cisco has been offering its Networking Academy programs to UTM for the past eight years.
The MoU reaffirms Cisco's commitment to working with likeminded partners and educational institutions like UTM to boost and promote knowledge sharing and digital innovation in the Information and Communications Technology (ICT) industry in Malaysia through education, training, talent development, and technology innovation.
We are delighted to continue working together and providing our expertise in this area."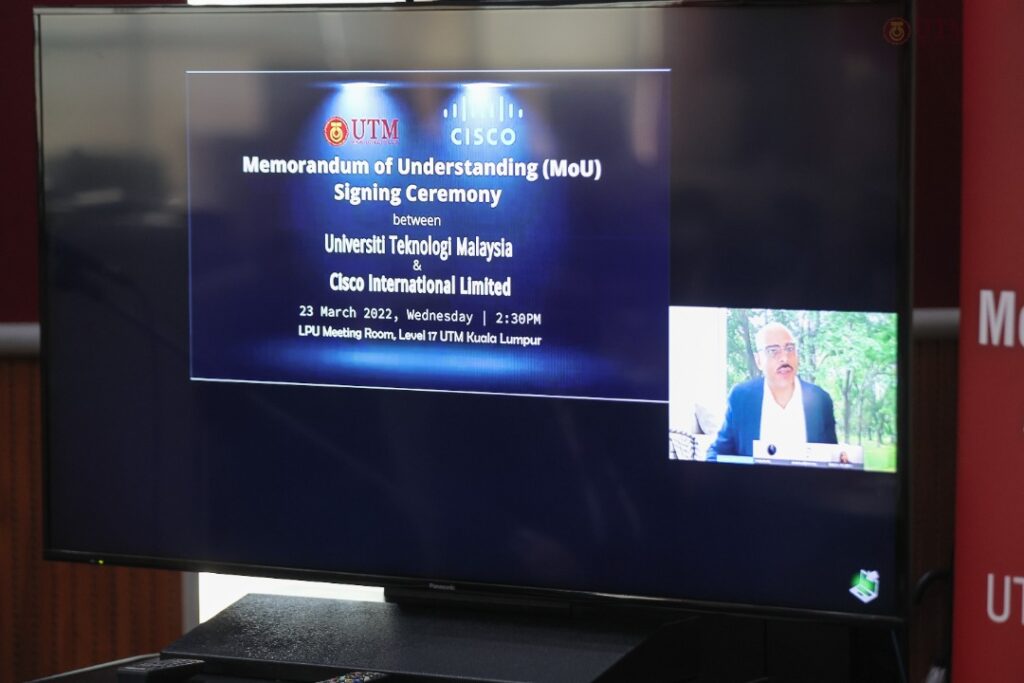 The strategic cooperation focuses on three main pillars namely talent development, teaching and learning as well as technology and digital innovation.
Among the initiatives to be implemented by both parties include staff reskill and upskill programme, hybrid classroom, curriculum support via Cisco Networking Academy programme on cybersecurity, internet of things and networking, students' activities, and digital campus strategy and technology roadmap.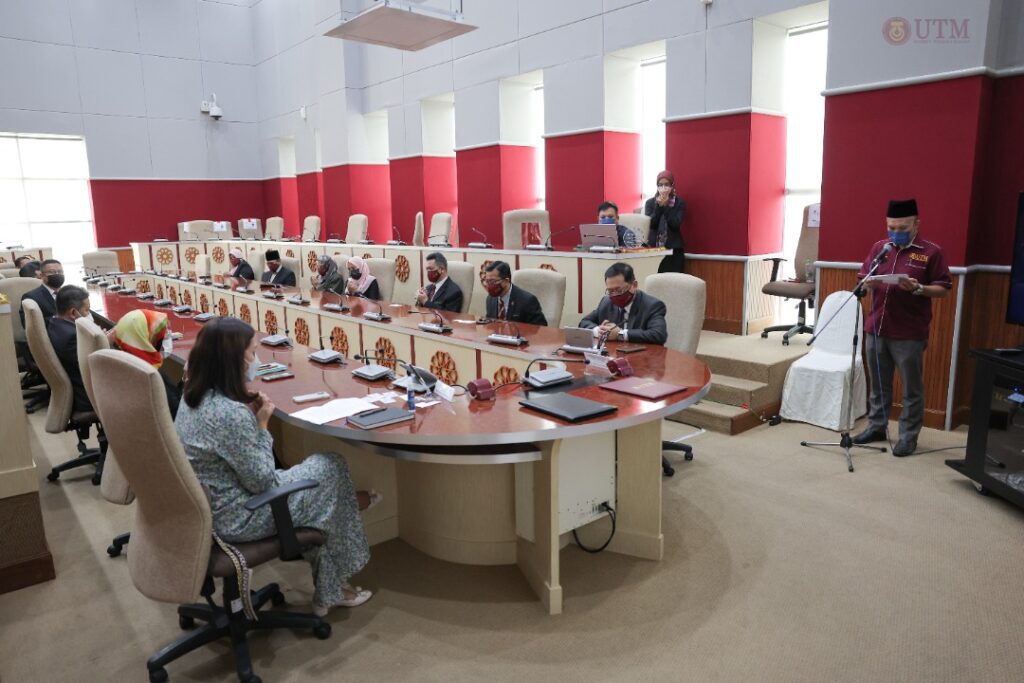 In addition to this initiative between UTM and Cisco, the collaboration will further enhance the global prominence for both parties nationally and globally.
Cisco Networking Academy is an internationally recognized Information Technology (IT) skills and career-building program that is available free to learning institutions as part of Cisco's flagship corporate social responsibility program.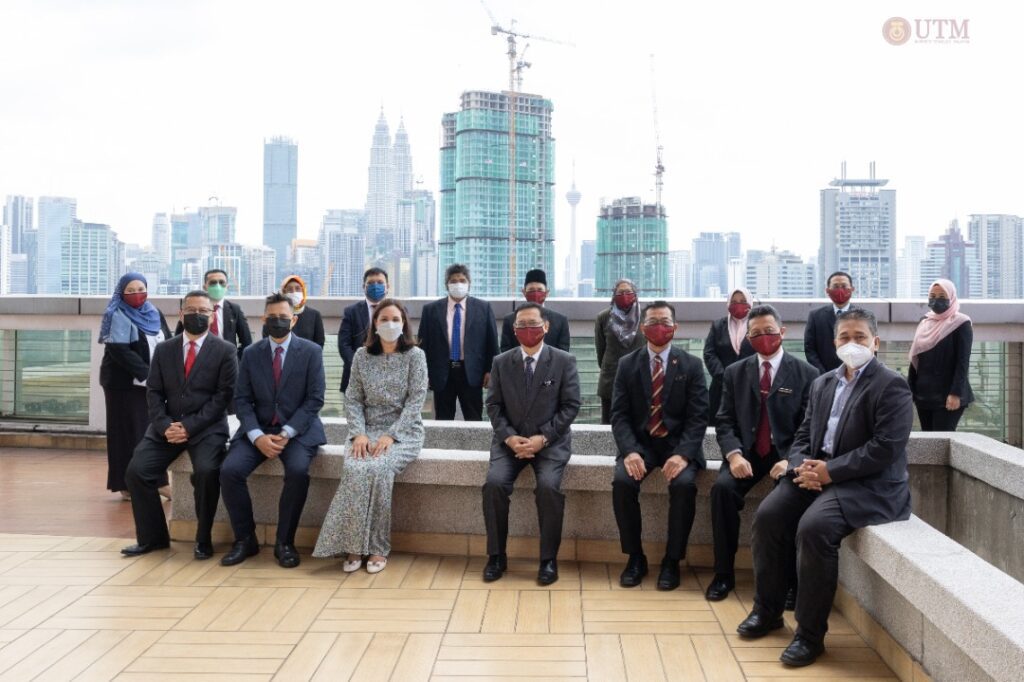 In 2014, Cisco established a lab facility in UTM to help students complete its Cisco Certified Network Associate (CCNA) modules.
It requires hands-on training to equip students with the relevant industry experience and prepare them for the workforce.
Since its inception, Cisco has supported the training of 112,602 students in Malaysia, with 98% of students obtaining a job or educational opportunity upon certification.