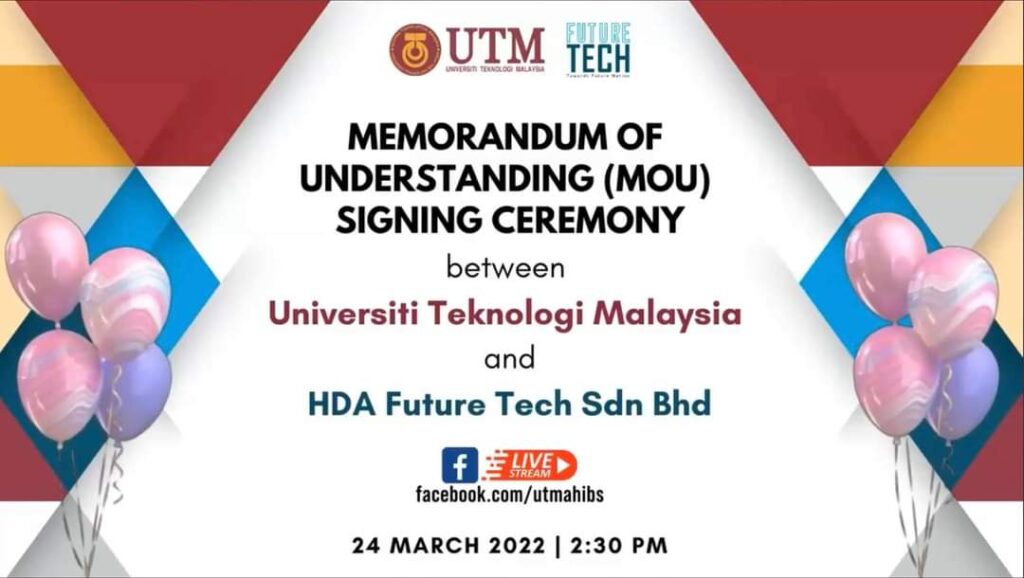 JOHOR BAHRU, 24 Mar. – Universiti Teknologi Malaysia (UTM) through Azman Hashim International Business School and HDA Future Tech Sdn Bhd sealed a Memorandum of Understanding (MoU) to integrate the academic, research collaboration and the transformation of talent training on Industrial Revolution 4.0 (IR4.0) Talent Development Program Project in the state of Johor, here, today.
As businesses move into the digital era, the collaboration will create more opportunities for the Malaysians to participate as digital talents and to develop their talent by providing added value to the quality and skills of prospective graduates and alumni towards digitalization industry.
UTM was represented by its Deputy Vice-Chancellor (Research & Innovation), Prof. Dr. Rosli bin Md. Illias, whereas HDA Future Tech Sdn Bhd by its Chief Executive Officer, Mr. Mohamad Johanfaqar bin Mohd Zain and witnessed by the delegates from both parties.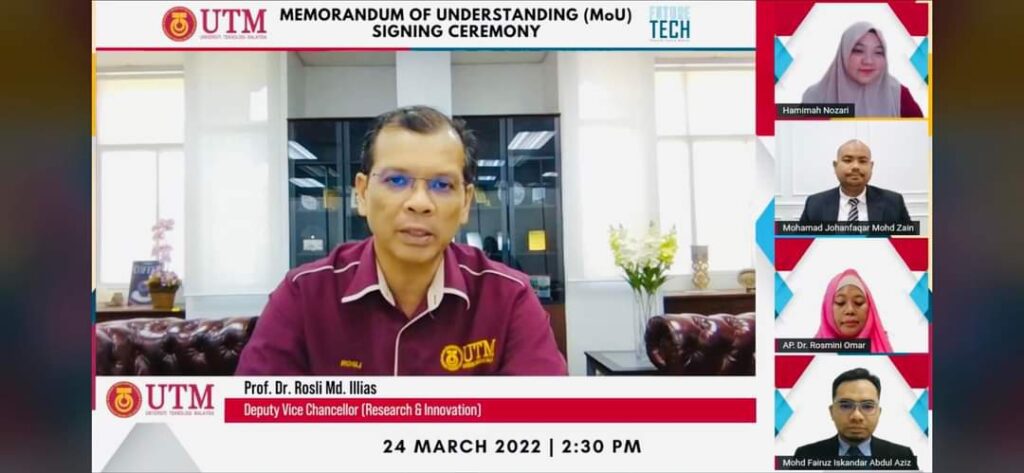 In his speech, Prof. Dr. Rosli bin Md. Illias stated that this collaboration is expected to provide added value for the development of prospective UTM graduates, alumni, and talents in line with the demand of the industry as a workforce competitiveness in the field of IR4.0.
In terms of research, this collaboration helps increase industrial grants as well as synergy of Quadruple Helix collaboration which are vital for the success of MyRA in UTM.
The strategic collaborative partnership will improve the socio-economic status and marketability of undergraduate and postgraduate students in the field of IR4.0.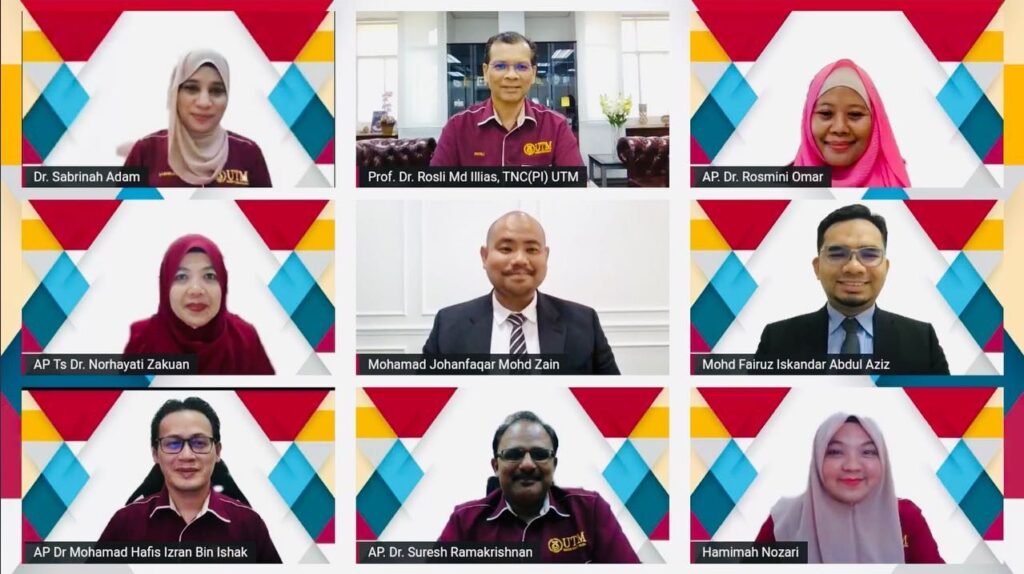 Moreover, it is timely to support the call of the country to aggressively develop and produce more talents in meeting the necessary demand for the digital transformation considering the current demand for digital talents across every industry that rapidly grows due to the massive adoption of technology by the industry, post COVID-19 pandemic.
In addition, the strategic cooperation enables the sharing and exchange in knowledge, idea, and insights between both UTM and HDA Future Tech Sdn. Bhd.
As part of a national development agenda focused on long-term sustainability, it is hoped that this initiative will further develop local expertise that is on par with global expertise in the field of IR4.0.