by Rohaizan binti Khairul Anuar
30th March 2022 – Universiti Teknologi Malaysia (UTM) welcomed the Australian High Commissioner to Malaysia, His Excellency, Dr. Justin Lee on his first official visit to Johor Bahru.
The Australian delegation was greeted by the Vice-Chancellor of UTM, Prof. Datuk Ts. Dr. Ahmad Fauzi bin Ismail, UTM's management and UTM International officials.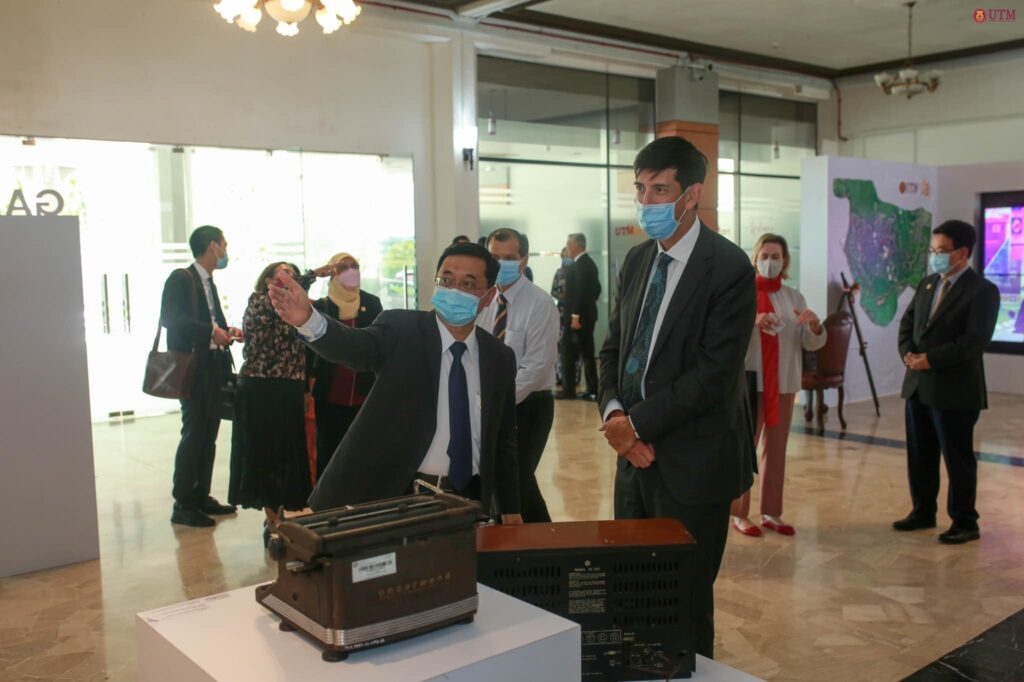 During the one hour visit, His Excellency, Dr. Justin Lee and his delegation comprising of Mrs. Jeane Lona Lee, the First Secretary from The Department of Foreign Affairs and Trade (DFAT), Mr. Richard Chung, and the Counsellor for Education & Research from The Department of Education, Skill and Employment (DESE), Ms. Fiona Morris, were taken on a tour of UTM's Gallery followed by a discussion session at the Vice-Chancellor Office.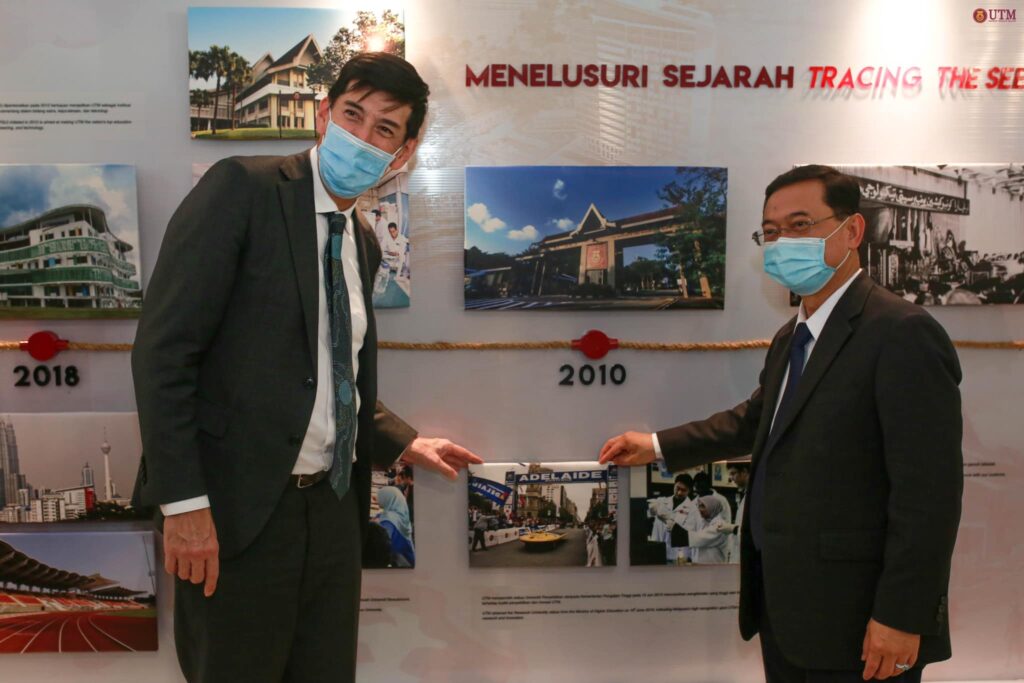 Various topics were discussed mainly on strengthening ties between UTM and Australian institutions in academic and research collaborations.
His Excellency was highly interested in UTM's industry linkages, in which the Vice-Chancellor had the opportunity to share some of UTM's high-impact programs with major corporations such as UMW and PETRONAS, as well as UTM's role in developing talents through such collaborations.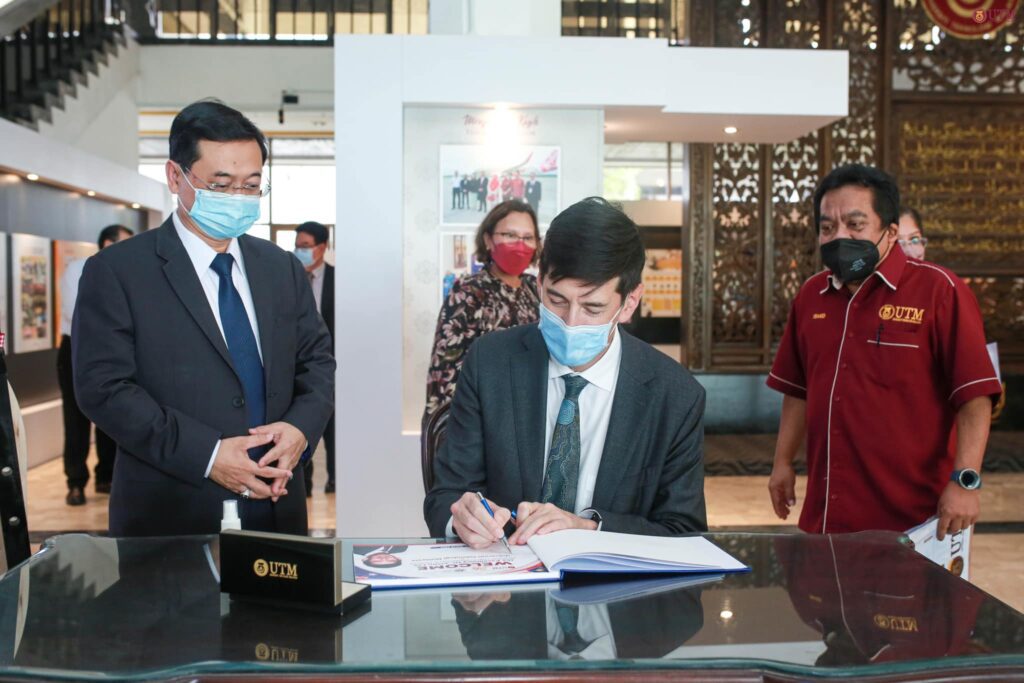 To date, 76 of the current UTM academic staff are alumni of several Australian universities.
Additionally, UTM and Australia have six active MoU, and we are members of four Strategic Alliances.
For the past decade, student mobility activities between UTM and Australia have been active with 73 inbound and 1031 outbound participation.
His Excellency also had an engagement session with UTM's Australian Alumni.
UTM was represented by the Chair, School of Graduate Studies, UTM and Alumni of University of Western Perth, Australia, Assoc. Prof. Dr. Noor. Hazarina Hashim, and the Participant of Australian-ASEAN Muslim Exchange Program 2019, Ts. Dr. Jaysuman Pusppanathan.
Both of them shared their experiences during their time in Australia as well as plans to fortify ties between UTM and Australian Universities.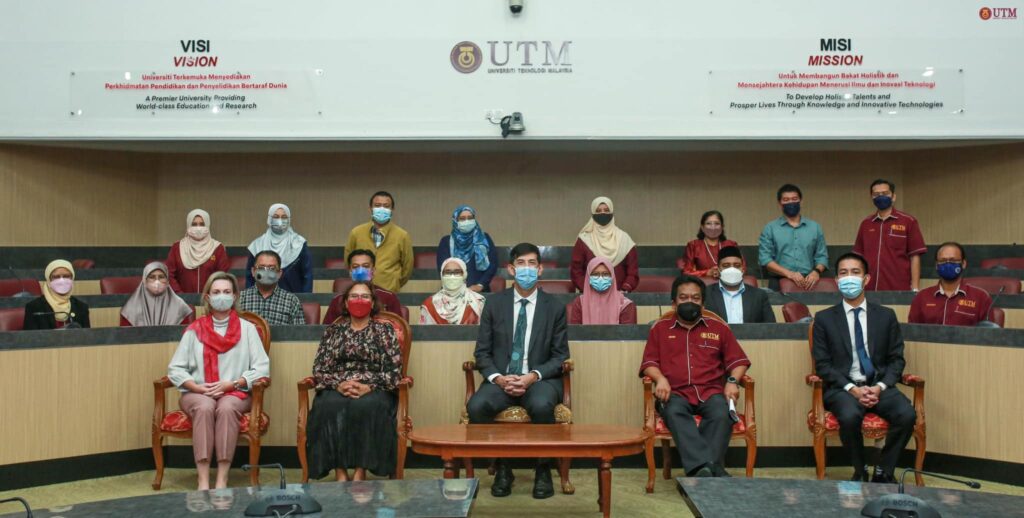 With the transition to the endemic phase worldwide, UTM is looking forward to welcome more international partners to our campus and realizing more meaningful and practical academic and research collaborations.