Universiti Teknologi Malaysia (UTM), through its global prominence strategy, has set its sights on developing and maintaining strategic partnerships with renowned institutions and universities worldwide.
UTM via School of Computing, Faculty of Engineering, has signed a Memorandum of Agreement (MoA) with Digital Way Academy Sdn. Bhd. (DWA), an education social enterprise to drive digital upskilling and reskilling efforts for Malaysians through the Industry-Driven Digital Talent Development program.
The signing ceremony of this MoA was held on the 21st of February 2022 via Webex and the audience of the ceremony consisted of UTM and DWA delegations from Johor Bahru and Kuala Lumpur campuses respectively.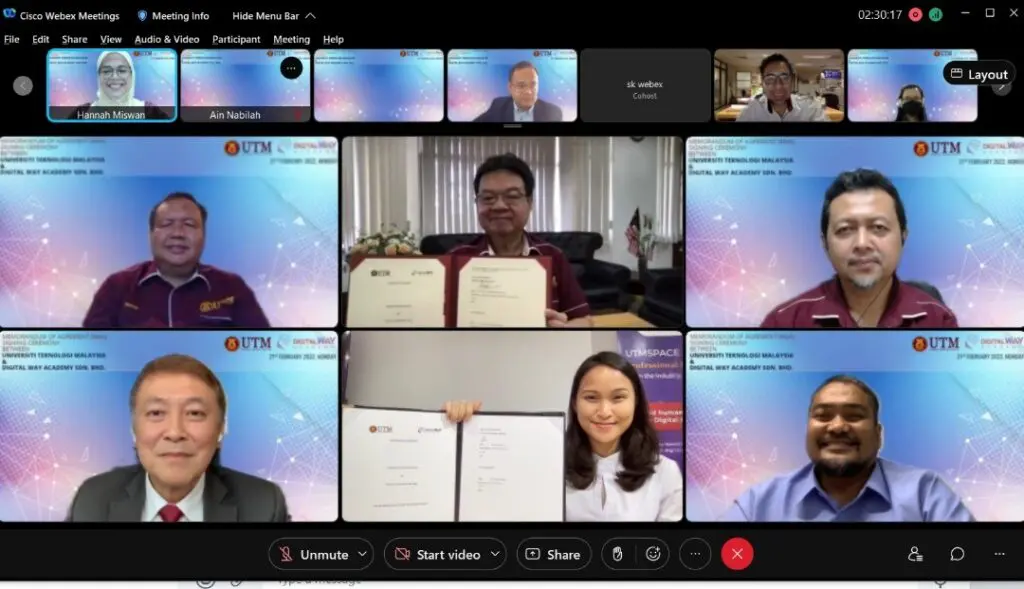 UTM was represented by its Deputy Vice-Chancellor (Academics and International), Prof. Sr. Dr. Hishamuddin Mohd Ali, whereas DWA by their Founders, namely Dato' Wei Chuan Beng (Chairman) and Ms Wei Su Hwa (Managing Director).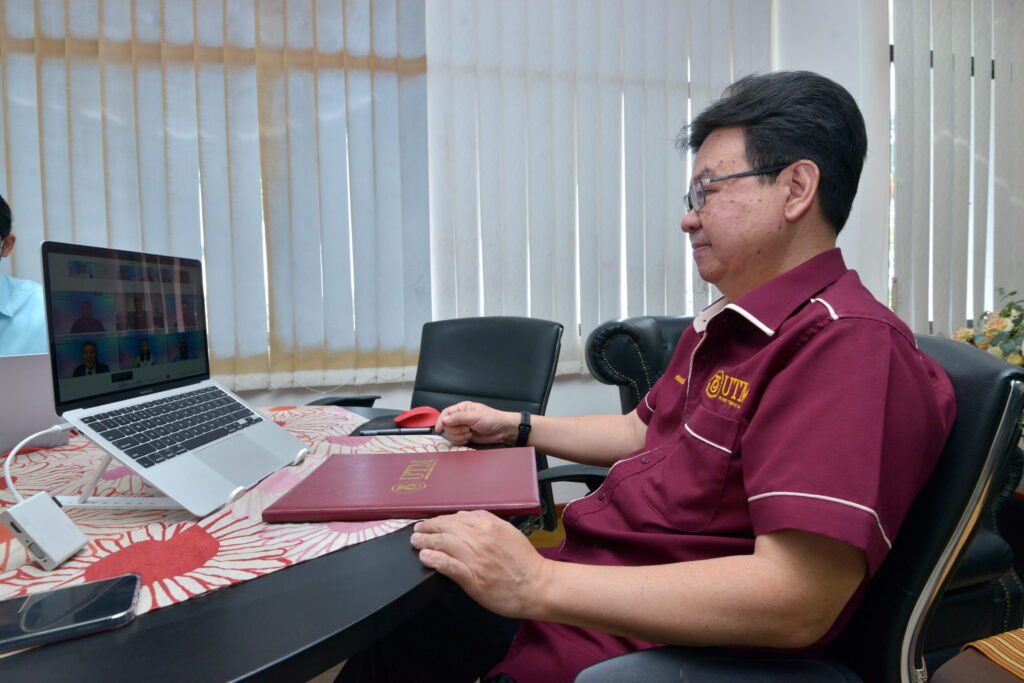 In his speech, Prof. Sr. Dr. Hishamuddin Mohd Ali said this MoA would establish a strategic partnership between UTM and DWA for digital talent development, especially in critical areas of digital expertise, including Software Development, Cloud Computing, Data Science, Cybersecurity and Artificial Intelligence.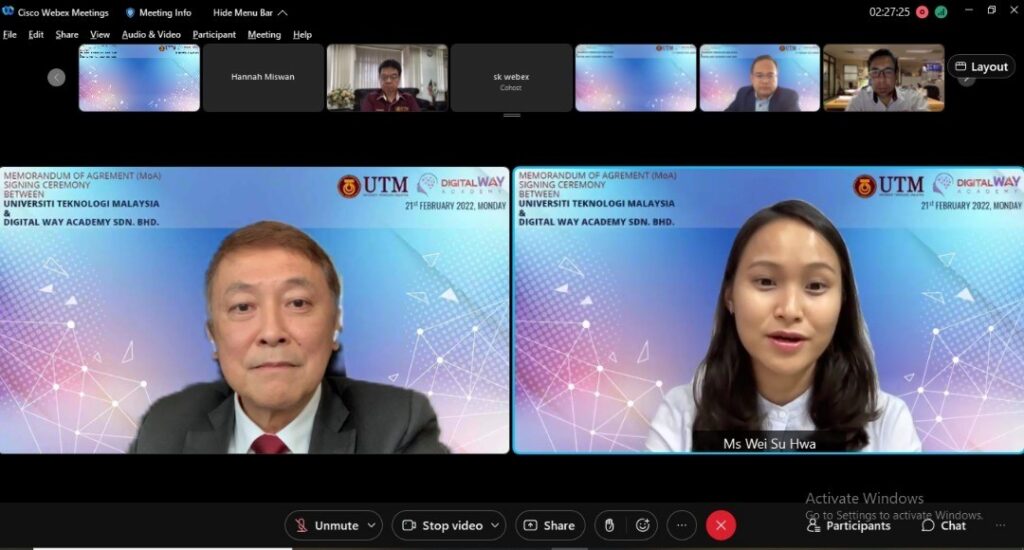 Dato' Wei Chuan Beng, who is also an Adjunct Professor of UTM, highlighted, this MoA shall catalyse the development of 500,000 digital talents required by our country by 2025, according to MyDigital (Malaysia Digital Economy Blueprint).
"We actively take the initiative to arm our workforce with digital skills to adapt to the new digital era and entirely new career opportunities to come." he said.
Meanwhile its Managing Director, Ms. Wei Su Hwa additionally emphasized, the partnership aims to bridge the Industry with University to provide excellent lifelong learning education solutions, which meet the needs and advancements of the industry.
She added, all their training programs are industry-based and competency-based to prepare learners to be digitally competent and immediately productive.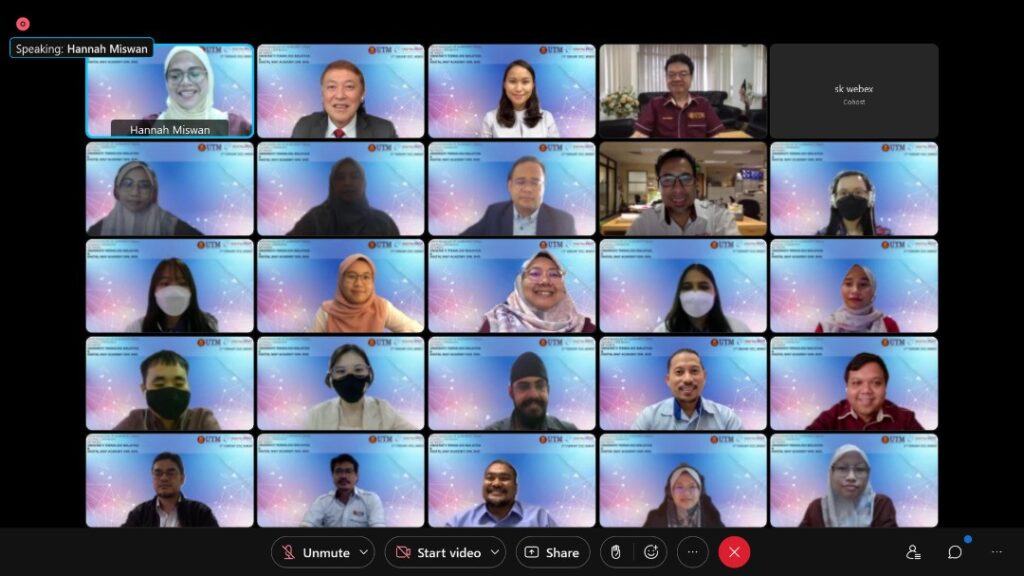 Through this partnership, Malaysian youths and working adults can benefit from short Professional Courses developed jointly by UTM and DWA, led by highly-qualified subject matter experts from UTM.
UTM and DWA join hands in widening the impact within Malaysia and globally, to develop competent digital talents who will be essential contributors to society and the economy.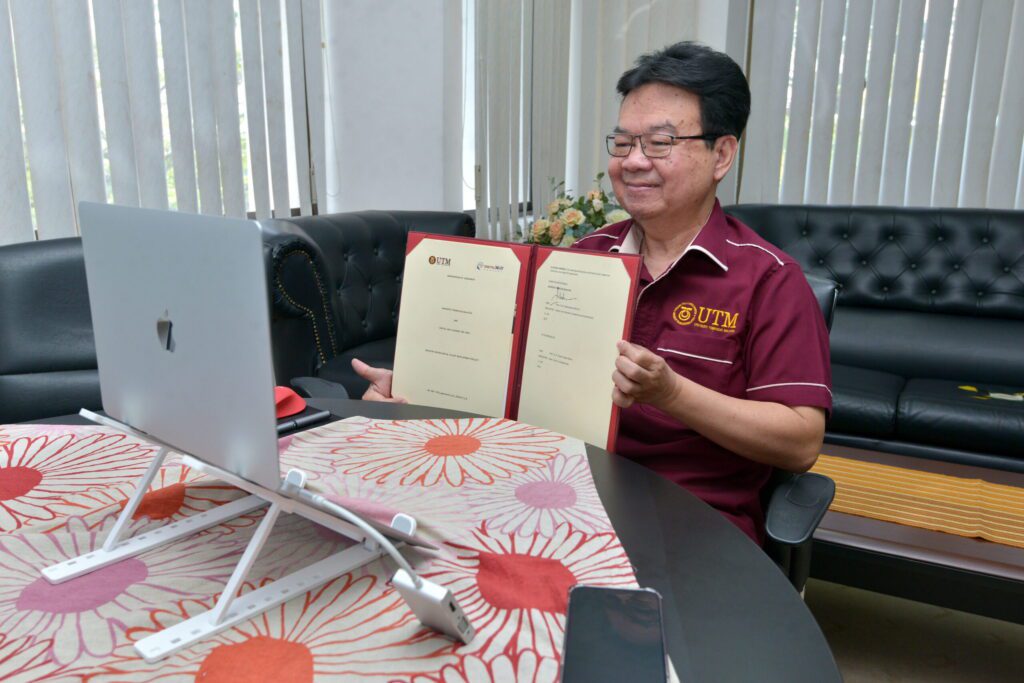 School of Computing
Faculty of Engineering
Universiti Teknologi Malaysia
About Universiti Teknologi Malaysia : https://www.utm.my/
About Digital Way Academy Sdn. Bhd. : https://digitalway.net/
For further information, contact corporate.utmspace@digitalway.net or +6011-1060-2330
/ Faculty of Computing