On 13th Jan 2022, Universiti Teknologi Malaysia (UTM) signed a Memorandum of Understanding (MoU) with the Public Works Department (JKR) for a period of three years for research collaboration, in a ceremony held at UTM Johor Bahru.
The MoU was signed between UTM Deputy Vice-Chancellor (Research and Innovation), Prof. Dr. Rosli Md. Illias and JKR Centre of Excellence for Engineering and Technology (CREaTE) Senior Director, Ir. Razhiah Wahab.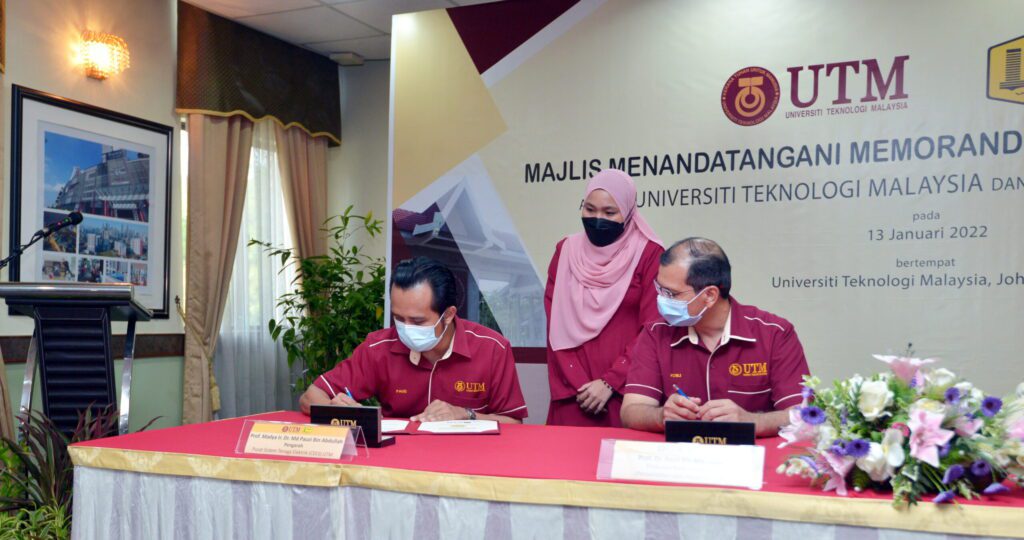 The Director of the Centre of Electrical Energy Systems (CEES), UTM, Assoc. Prof. Ir. Dr. Md Pauzi Abdullah and CREaTE Innovation, Research and Engineering Development Division (BIPPK), Ir. Dr. Sherliza Zaini Sooria, respectively, were present as witnesses.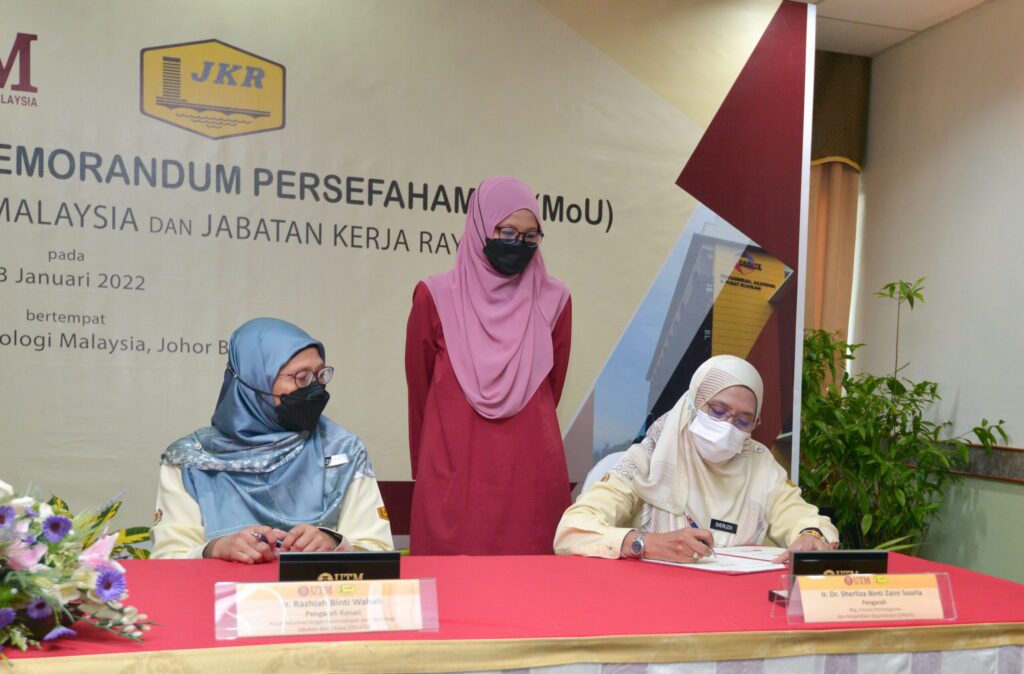 The ceremony was also attended by Chair of the School of Electrical Engineering (SKE), UTM, Prof. Ir. Dr. Mohd Wazir Mustafa, Head of Electrical Research Laboratory (MPE), BIPPK Ir. Dr. Mohamed Shahriman Mohamed Yunus and senior officials of both parties.
In his welcoming remark, Prof. Dr. Rosli stated that the MoU is in line with the government's intention to bring out the involvement of external organizations and industry into Malaysian universities.
"UTM is keen to bring about a change in education and research fields through creative and innovative human resource development, as well as technological development. This includes the establishment of CEES in 2009, which has become the country's reference centre in energy management and power quality areas," he added.
The MoU is specific for a strategic collaboration between UTM and MPE. It includes joint research and consultancy projects, joint publication, staff and students exchange programme, research facilities sharing, electrical equipment testing, as well as the organization of seminars and professional training.
"I hope that this will be another 'milestone' of our joint venture that will benefit all parties involved, in particular, and the country, in general," Prof. Dr. Rosli ended the speech.