The internationalisation agenda in the context of higher education institutions is gaining attention among administrators of international offices of public universities in Malaysia in particular and other universities in general.
Governance, policies and best practises are always being shared to ensure that the continuity of the internationalisation agenda at the university can be maintained in any situation, including the challenge of a pandemic at this time. Given today's complex, challenging and competitive environment, the focus of universities is on internationalisation.
Considering the need to complement the management of international offices at the level of higher education institutions, the AIMS International Workshop for International Office was organised by the Ministry of Higher Education on 16 December 2021.
The objective of the workshop is to provide orientation and knowledge to all administrators of international offices at their respective universities, both at local and international levels, to learn the latest methods, procedures and best practises that can be adapted and improved to meet operational needs. It also discusses that international mobility of students, programmes and higher education institutions is driven by academic, cultural, political and economic considerations.
THE WORKSHOP PROGRAM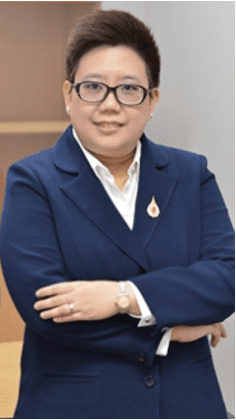 The workshop, which had 26 participants, mostly from Malaysian tertiary institutions, lasted 5 hours and covered five main topics presented by five speakers.
The session started with an opening address by Dr Fiffy Hanisdah Saikim, AIMS Executive Secretary and continued with a keynote address by Assoc. Prof. Dr Romyen Kosaikanont, Centre Director of Southeast Asian Ministers of Education Organisation Regional Centre for Higher Education and Development (SEAMEO RIHED).
In her video session, Dr. Romyen presented the major revamp of the internationalisation of higher education.
She focused on the post Covid 19 aspects and shared suggestions and views for institutions in pursuing the internationalisation agenda.
She also emphasised the need for digitisation and technological aspects as the main focus. These two aspects have taken over the ecosystem of education since the Covid 19 pandemic hit the world.
All five presenters in the session presented the following topics:
Exploring Asian HEI: Strategies, Opportunites and Challenges by Assoc. Prof. Dr. Abdul Latiff Ahmad, Director of UKM Global, Universiti Kebangsaan Malaysia 
Perspective on Malaysia Education by Mr. Mohd Radzlan Jalaludin, CEO of Education Malaysia Global Services (EMGS)
Perspective on Higher Education in UAE by Mr. Ahmad Razaly Abdul Rahim, Education Malaysia Dubai
New Strategies/ Model/ Innovation of Mobility Programme in Malaysia During Pandemic by Datuk Parmjit Singh, CEO of Asia Pacific University of Technology & Innovation (APU)
Internationalisation at Home : Post Covid by Prof. Datuk Chm. Ts. Dr. Taufiq Yap Yun Hin, Vice-Chancellor of Universiti Malaysia Sabah
Every university is part of a single global network, and internationalisation has become a key strategic priority for university leaders. Universities need to connect their institutions to the world. It is important to engage students and faculty in a world that is globalising at an accelerating pace.
The concept of internationalisation has evolved over time and has now become a major strategic priority for many institutions and governments. In summary, each theme emphasised the importance for an educational institution to see challenges as advantages and strengths in order to interpret the education system as an innovation.
CONCLUSION
The AIMS International Workshop for International Office 2021 was co-organised by Universiti Teknologi Malaysia was held on the 16th December 2021 at Malaysia Pavilion, Dubai, in conjunction with the Education Week Expo 2020 Dubai, through UTM International, SEAMEO Rihed and Education Malaysia Global Services (EMGS) and supported by 10 AIMS Malaysia members, including Universiti Kebangsaan Malaysia (UKM), Universiti Putra Malaysia (UPM), Universiti Teknologi MARA (UiTM), University Malaysia Terengganu (UMT), Universiti Utara Malaysia (UUM), Universiti Sains Malaysia (USM), Universiti Malaysia Sabah (UMS), Universiti Malaya (UM), Universiti Malaysia Kelantan (UMK) and Universiti Malaysia Pahang (UMP).
This workshop, to be held again in 2023, will also help AIMS to expand its network of contacts and other valuable information for the UAE partners and help both partners to expand their networks through joint research and publications.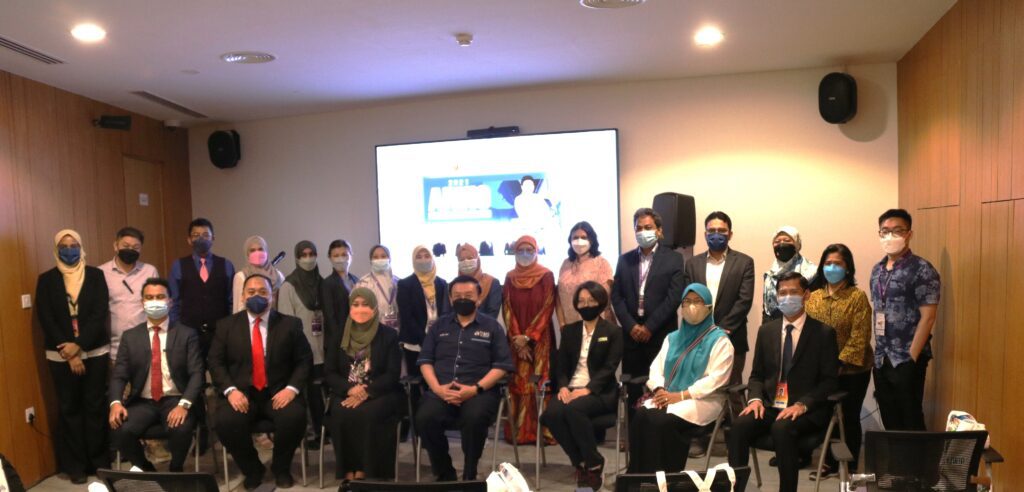 ---