Kolej Tun Dr. Ismail Sport & E-games, better known as SEGA, is one of the most successful annual programs at Kolej Tun Dr. Ismail (KTDI). The main purpose of this program is to provide opportunities for students to engage in sports activities and cultivate the spirit of sports.
SEGA is also one of the most awaited programs by athletes and sports fans because this program offers various types of sports which can be joined by them to fill in their leisure time.
SEGA'22 was implemented online. The sports program was officiated by Mr. Armadi bin Ahmad as the Acting Director, Sports Center of Excellence, Deputy Vice Chancellor's Department (Student Affairs).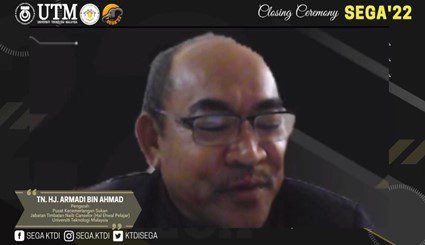 The official logo used for SEGA'22 was a sketch of a gray elephant with dark blue and orange background. It was also accompanied by the word 'KTDI SEGA'22'.
The elephant sketch in the SEGA'22 logo symbolizes the official mascot of KTDI. The given name was 'Tok Gajah'.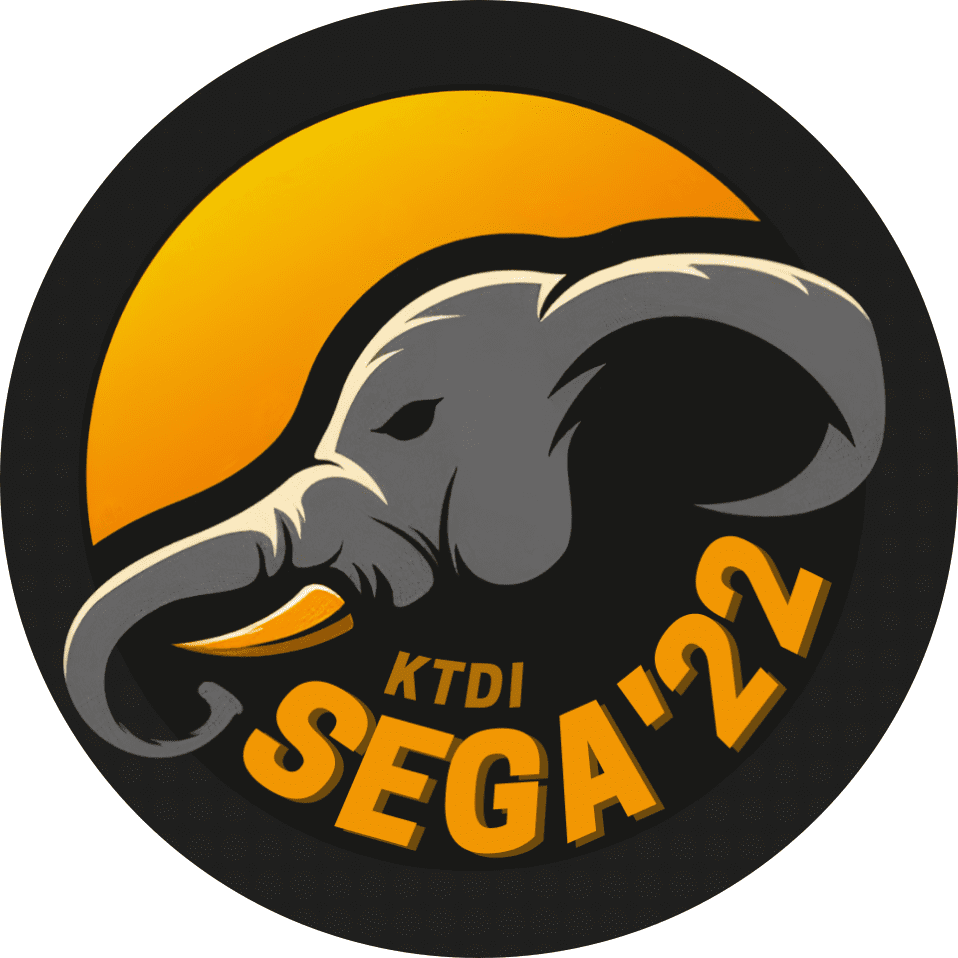 Apart from that, the dark blue and orange colors on the sketch are the official theme colors for SEGA'22 while the word 'KTDI' is an acronym for Kolej Tun Dr. Ismail. The history of SEGA began when it was first organized in 2018 by the Student College Committee of KTDI (JKM KTDI) from 2017/2018 session. It started from 13th to 15th April 2018 in which the principal in charge during that time was Lt. Prof. Dr. Sulaiman bin Kadikon.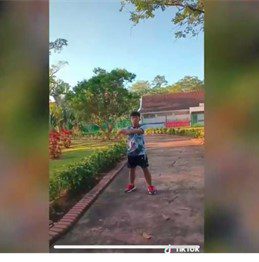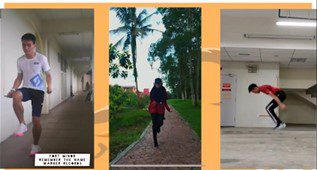 Some of the activities for SEGA'22 were 'Virtual Run', 'Virtual Jump Rope' and 'Tik Tok Challenge'. Online sports competitions, 'E-Games' were also organized including 'Mobile Legend', 'PUBG' and 'Valorant'.
Apart from filling time with beneficial activities, students can also improve their communication skills between participants and hone their creativity and thinking skills.
Most of the participants are students. The program highly encouraged them to get involved in organized sports because it is one of the initiatives to eliminate and reduce stress faced by the students.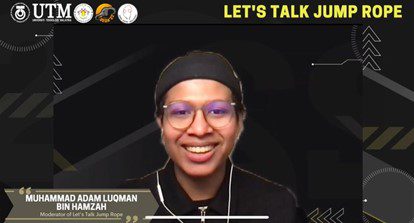 Students can keep their body healthy, physically and mentally. Physical and mental health need to be given more attention as they are very important for every individual, especially in the current uncertain Covid-19 situation.
There was also knowledge sharing session on Jump Rope with Jump Rope Malaysia players. This session motivates individuals to bring out their competitiveness and at the same time exercise physically to ensure personal health and mental intelligence as jump rope involves physical and mental use.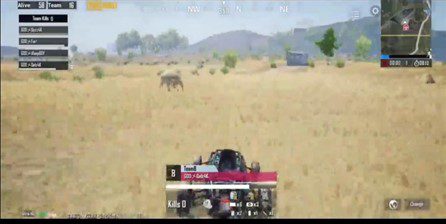 In the face of modernization, SEGA'22 has the opportunity to become a national level program as the field of e-sports is expanding throughout the world.
Various competitions are held for each type of game regardless of whether using a smartphone or a computer. These competitions were not only held at the international level but also at school and university level. This proved a positive impact on human capital development in Malaysia. Hopefully SEGA KTDI can strive for more excellence in the future.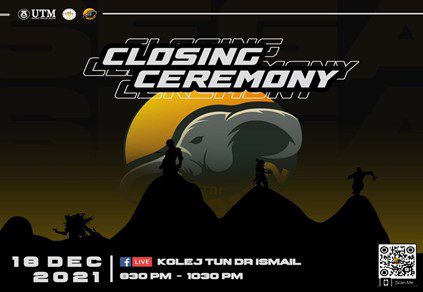 In conclusion, SEGA'22 managed to give great impact to the students with their involvement in the field of physical and online sports. The Jump Rope Sharing Session is very helpful in educating the students about the types of sports they can explore.
The program received a total of 592 participants consisting of KTDI and UTM students in general as well as participants from Public University and Polytechnic students.
SEGA program will return with various interesting activities and hopefully, it can be carried out face to face in order to establish a bond of friendship between participants, crew and staff of KTDI.